How to Maximize Discounts and Rewards When Eating Out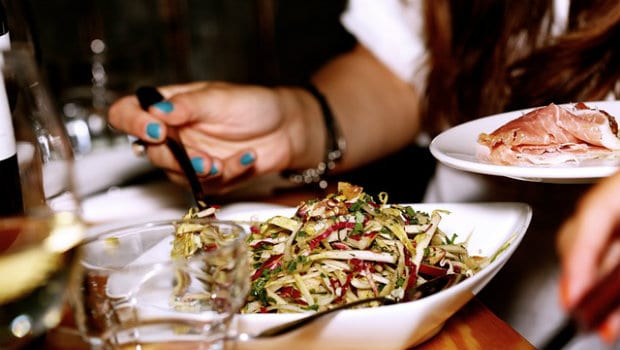 My wife and I love to go out and try new and exciting restaurants. It's our way of enjoying some quality time together, and over the last five years there have been so many amazing restaurants opening up here in Denver. Unfortunately, since our daughter was born a couple of years ago, our nights out don't come quite as frequently as we would like, so when we do get the chance to go out we do all we can to cut down our bill.
Below are are four different ways that we try and maximize discounts and rewards to save money.
1.  Booking reservations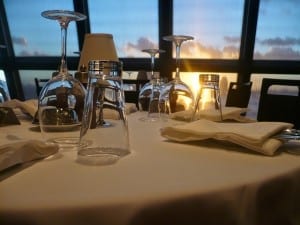 When I look into booking a reservation for a night out, the first place I go is to OpenTable.com.  They have a huge selection of some of the best restaurants all across the country. The best part is that they offer a reward for each completed reservation.  The standard reward is 100 points, however they occasionally will offer 1,000 points for certain restaurants.  Once you accumulate 2,000 points you can cash them out for a $20 dining check that can be used at any restaurant on OpenTable.
My wife and I have a restaurant that we love eating at and it's almost never booked, but even if we make a last minute decision to go, I will still book a reservation so that I can earn the points.
2.  Using a coupon
My wife hates using coupons, but if I can save a few dollars here and there then I am all about them.  If we are going to be going to dinner and don't have a particular restaurant in mind, I check out Groupon and LivingSocial.  They both feature a bunch of restaurants and you can usually save 50 percent off your meal.
Restaurants.com is another great place to go and purchase discounted restaurant certificates.  I find a lot of the restaurants offer $25 worth of food for just $10; some even go higher then that.  Just make sure you read the fine print, because some restaurants require your bill to be a certain amount, which might not make sense for your family.  Before you purchase from Restaurants.com check and see if there is a coupon code available because a lot of times there will be.
3.  Connect your credit card to a dining program
Most airline and hotel loyalty programs having dining programs.  All you need to do is sign up and sync your credit or debit card to your account.  Every time you eat at a participating restaurant you will earn bonus loyalty points or miles.
Right now American Airlines and US Airways are offering 2,000 bonus miles when you sign up for their dining program and make a visit to a participating restaurant within 30 days.  Delta Airlines is a little more lucrative because they will give you 2,500 miles after your first dining trip.
Both American Airlines and US Airways offers three points per $1 spent and Delta offers up to five points per $1 spent.
4. Credit card rewards
If you don't use your credit card when you go out to eat then you really need to start.  There are quite a few cards that offer bonus rewards when you dine at restaurants.  It's a great way to rack up your rewards even faster.  Here is a list of some of my favorite credit cards that offer bonus dining points.
Chase Sapphire Preferred – You will earn 3x points on travel and dining.
IHG Rewards Card – You will earn 2x points on purchases at gas stations, restaurants and grocery stores.
US Bank Flex Perks Rewards Card –  With this US Bank card you will earn 2x points on cell phone bills, restaurants, airlines, gas and groceries.
Discover It – During the second quarter of 2015 (April through June) you will receive 5% cash back at movie theaters and restaurants.
Chase Freedom Flex℠ Card – New this year, receive 3% cash back on all restaurant dining purchases during any quarter of the year.
Hilton HHonors Surpass – This version of the Hilton card will give you six HHonors points at restaurants.
The next time you are planning a night out make sure you grab a deal from Groupon, LivingSocial or Restaurants.com and book your reservation on OpenTable.com.  And don't forget to use the best credit card in your wallet for earning bonus points at restaurants.
Related Coupons: