How I Took a $20,000 Luxury Vacation for (Nearly) Free!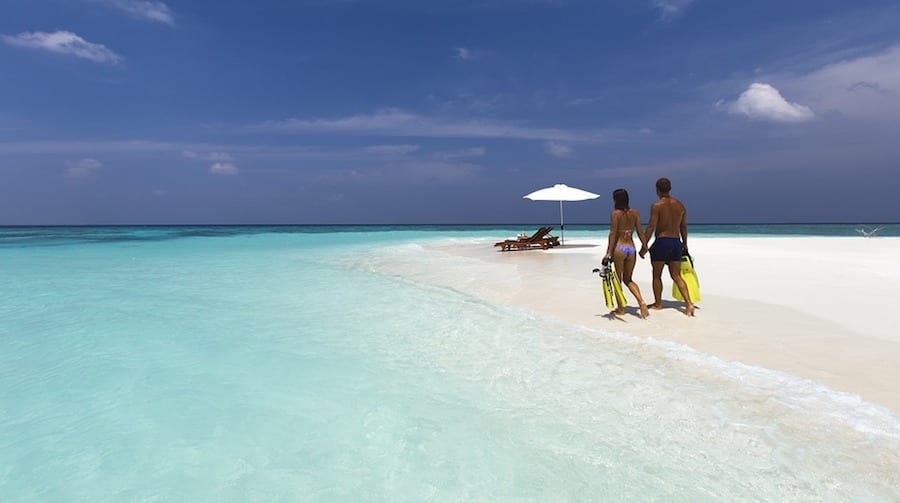 Editorial Disclaimer: Brad's Deals has partnered with CardRatings for our coverage of credit card products. Brad's Deals and CardRatings may receive a commission from card issuers. This content is not provided or commissioned by the issuer. Opinions expressed here are author's alone, not those of the issuer, and have not been reviewed, approved or otherwise endorsed by the issuer. This site may be compensated through the issuer's affiliate program. These user responses are not provided or commissioned by the bank advertiser. User responses have not been reviewed, approved or otherwise endorsed by the bank advertiser. It is not the bank advertiser's responsibility to ensure all posts and/or questions are answered. You can read our full advertiser disclosure:
click here
As the personal finance and travel editor here at Brad's Deals, I make it a point to maximize my savings when I travel. When my fiancée wanted to visit the Australian Open in Melbourne to celebrate her graduation from an MBA program, I set out to find a way to get us halfway around the world for less, without having to sacrifice on comfort. As flights from Los Angeles to Australia run more than 13 hours each way, finding ways to redeem points and miles for premium seating was a must.

Using a combination of credit cards, airline miles, hotel status, and savvy out-of-pocket expenditures, we took a luxurious, 17-day trip to Hawaii, New Zealand and Australia – a trip that should have cost us more than $20,000 – for less than $2,000 total for the two of us.
I know many readers might not want to go through all the necessary steps it takes to plan a vacation like this using points and miles. I get it! It's a lot of work. But even without all the points magic, you can still find some amazing Travel Deals on this site.
First stop: Hawaii!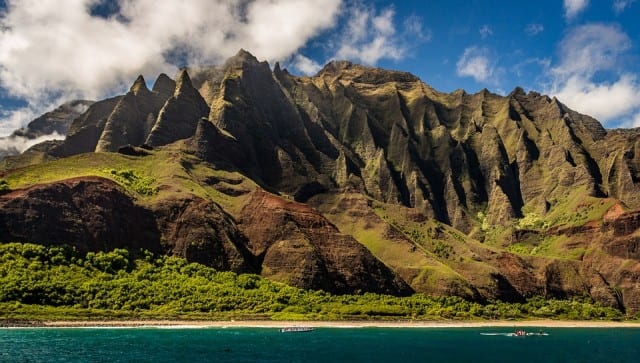 Flight #1: United Airlines from Phoenix, Arizona to Honolulu, Hawaii – $779 free value.
I've written before about how being flexible with your travel plans can score you flight vouchers. I've received thousands of dollars in airline vouchers over the past two years just for volunteering to take a later flight, or knowing when to ask for compensation when a flight is delayed due to mechanical reasons. I received a $400 voucher from United last year in this manner, and I used it to book my fiancée's ticket to Honolulu. The out of pocket cost for that flight would have been $339.50 for a one-way economy seat.
For my flight, I used 22,500 miles, plus $5.60 in taxes. While this isn't the best redemption for your miles, I thought it was the right move to get us on the same flight to Honolulu. If you're looking to maximize your United membership, check out my detailed deconstruction of their program.
I'm based in Phoenix, which isn't a hub for United, so I don't normally have status with them. However, due to my Starwood Platinum status matching to Marriott Platinum status after their merger, I receive United Silver status through Marriott. So, me and my companion received one free bag each, as well as free EconomyPlus seating at check-in. That's more than $50 in value per person.
United Silver status requires flying 25,000 miles per year on United and their Star Alliance partners, or 30 segments, plus spending $3,000 on United flights for U.S. residents. If you want that free bag the easy way, you can apply for the Chase United MileagePlus card, which gets you priority boarding as well as one free checked bag (and, for a limited time, 50,000 MileagePlus miles when you spend $3,000 in 3 months).
For the power spenders out there, you can receive free Marriott Platinum status (and, as a result, free United Silver status), by spending $75,000 per year on the Chase Ritz-Carlton Reserve card.
Or, if you already have a premium credit card that gives you $200-$300 in travel fee reimbursements per year, you could use that to pay for the baggage and seat assignment fees to offset the costs. The American Express Platinum Card offers cardmembers $200 per year on the airline of their choice; others offer a flat fee reimbursement, like the Chase Sapphire Reserve ($300), Citi Prestige Card ($300), and the Chase Ritz-Carlton Reserve card ($300).
Hotel #1: The Hale Koa Hotel on Waikiki
Because my fiancée's father is a retired Marine, we were able to save money and points by staying at the Hale Koa on Waikiki Beach. This resort is only open to active and retired military members and their families. While this isn't an option for everyone, there are more than 21,000,000 retired servicemen and women in this country, so some readers may be able to take advantage of these below-average prices! For $175 a night, we had an oceanfront view of Waikiki, and access to the special military pricing at the resort (like $8 Mai Tais). Resorts nearby, like the Hilton Hawaiian Village, were going for over $200 a night for rooms WITHOUT an ocean view. For more information on discounts for servicemen and women, be sure to check out our comprehensive list of Military Discounts!
If you're not a member of a military family, there are still plenty of points options on Oahu, with most situated in Honolulu proper. Hyatt Hotels have three properties in Honolulu near Waikiki. The Hyatt Regency Waikiki Beach Resort and Spa, as well as the Hyatt Centric Waikiki Beach are 20,000 points a night, while the Hyatt Place Waikiki Beach is only 12,000 points per night. Hyatt is a transfer partner of Chase Ultimate Rewards, so your points earned from your Chase Sapphire Reserve and Chase Sapphire Preferred cards transfer at a 1:1 ratio. Additionally, the co-branded Chase Hyatt Credit Card offers a 50,000 sign up bonus.
Hilton has four properties around Waikiki, like the world-famous Hilton Hawaiian Village (30,000-60,000 points per night), DoubleTree by Hilton Alana Waikiki Beach (30,000-50,000 points per night), Hilton Garden Inn Waikiki Beach (30,000-50,000 points per night), or the Hilton Waikiki Beach (30,000-50,000 points per night). Keep in mind, several credit cards offer free Hilton Gold status just for having the card. This includes the American Express Platinum Card, Hilton Honors Surpass Card, and the Hilton Honors Reserve Card. Gold status gives you free breakfast at every Hilton brand worldwide (except for Waldorf-Astoria properties), as well as room upgrades and points bonuses. The Citi Hilton Honors Reserve card even gives you two free weekend nights as a sign up bonus after spending $2,500 in the first four months of card membership.
Marriott has two properties near Waikiki: the Waikiki Beach Marriott Resort (35,000-40,000 Marriott points per night) and the Courtyard Marriott Waikiki Beach (30,000-35,000 Marriott points per night). Marriott also has several resorts outside of the Waikiki hustle-and-bustle, like the Ko Olina Beach club (35,000-40,000 points per night), or the Courtyard Oahu North Shore (30,000-35,000 points per night). Marriott has a co-branded credit card that has offered up to 80,000 points as a sign up bonus in the past, plus a free Category 1-5 night each year on your account anniversary. They are also a transfer partner of Chase Ultimate Rewards.
Finally, there's Starwood, with four properties on the island. There's the historic Royal Hawaiian (20,000-25,000 points per night), the Moana Surfrider (20,000-25,000 points per night), Sheraton Waikiki (20,000-25,000 points per night), and the Sheraton Princess Kaiulani (12,000-16,000 points a night). The American Express Platinum Card gets you Starwood Gold status automatically, which makes you eligible for preferred rooms, a welcome amenity of a free drink or starpoints, and bonus starpoint earning during your stays. The Starwood Preferred Card by American Express will not only earn three points per dollar on all Starwood spend, but can now be used for bonus points at Marriott properties as well.
Of course, there are other options out there, like Airbnb and vacation rentals, which are too numerous to list here. While I didn't opt for Airbnb this time around, the amount of amazing condo towers in Waikiki alone make it seem like a great option for my next Hawaiian vacation.
Next stop: New Zealand.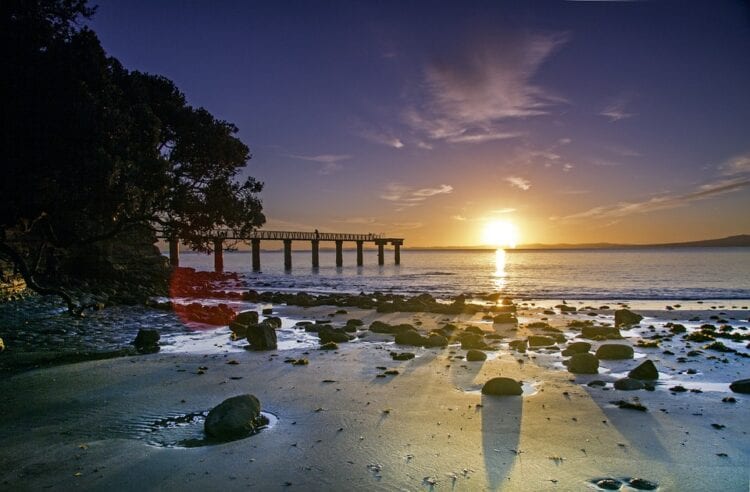 Flight #2: Hawaiian Airlines Business Class from Honolulu to Auckland -$6,556 free value
Continuing our island hopping, we found better business class award availability using our American miles on partner Hawaiian Airlines from Honolulu to Auckland, New Zealand. When we booked, our A330 was using Hawaiian's old business class product, which was not lie-flat. However, we lucked out big time. About a month before our flight, we learned we would be flying on the new hard product for our nine-hour flight.
One-way economy flights were selling for around $900 on this leg of the trip, and business class tickets were selling for $3,278. As Hawaiian Airlines is an AA partner, we redeemed 65,000 American AAdvantage miles each (plus $85 in taxes) for the journey – a value of over 5 cents per point! I value American miles around 1.8 cents per mile, so that's a great redemption. Plus, we really traveled in comfort, with lounge access in Honolulu, delicious meals and drinks, and some of the most attentive service I've had in business class anywhere in the world.
We earned most of our American miles through flying, but we both have the Citi AAdvantage Platinum Select World Elite MasterCard, which gave us 50,000 miles as a sign up bonus (an offer that has since expired). Another transfer partner is Starwood's hotel program, which transfers at a 1:1 ratio, and gives you a 5,000 mile bonus for every 20,000 SPG points you transfer to airline partners.
New Zealand is a country of varied landscapes, incredible animals, and friendly people. I'm going to get into some great ways to save money below, but again, if you're not about playing the points game Travelzoo offers some great deals, like $869 Vacations to New Zealand.
Hotel #2: Hilton Auckland – $800 free value
While many Hiltons stateside aren't anything special, I've found their service abroad to be impeccable. The Hilton Auckland was no exception. At 60,000 Hilton Honors points per night, I used my 120,000 points earned through various hotel stays. That may seem like a lot, but Hilton is the most generous in points earning of the major hotel programs – there's usually a double or triple points promotion ongoing year round. Rooms were going for $350 a night during our stay, so it was a good points redemption. My Diamond status with Hilton, obtained via a status match from IHG last year, gave us a harbor view upgrade and a fabulous buffet breakfast for two, which I value at about $100 for our stay.
There aren't as many options in Auckland as you'd might expect, with just two IHG properties, a Crowne Plaza and an airport Holiday Inn rounding out the options for the big chains. However, there is a Park Hyatt planned for the future near the hotel.
Hotel #3: Holiday Inn Auckland Airport – $225 free value.
We had an early flight out to Sydney the next morning, and the Auckland airport is a ways from downtown, so we elected to spend our last night at the Holiday Inn Auckland Airport. For 20,000 IHG points per night, it was a steal, and we received a large one-bedroom suite upgrade with my IHG Platinum status. Room rates were going for $173 a night that evening, and we received about a $50 upgrade for the stay. Also included was breakfast, but we left too early to enjoy.
Third stop: Australia.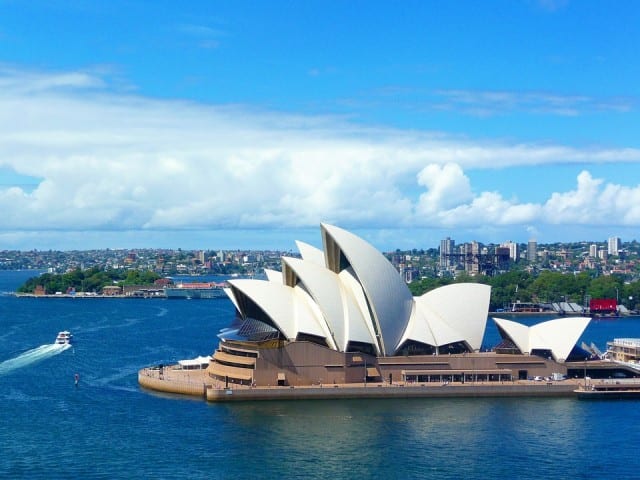 Flight #3: LAN Airlines from Auckland to Sydney – paid $220 out of pocket.
Probably the most random flight I've ever taken, this LAN Airlines flight between Auckland and Sydney was a continuation of their flight from Santiago, Chile to Auckland. These types of flights are called "5th Freedom" flights, and they're often cheaper than other flights on the same routes, as they would otherwise be unsold. This was the deal of the century, at $220 for lie-flat business class on a 787 for the 3 1/2 hour flight. LAN is a partner of Alaska, so I earned 4,371 miles for this flight alone, as well as getting me started towards my goal of status re-qualification on Alaska.
As a member of OneWorld, LAN is a partner of American Airlines, so it is also possible to redeem 15,000 miles in economy, or 30,000 miles in business class for the trip. However, at $220 one-way, I recommend paying out of pocket if you can.
Hotel #4: Park Hyatt Sydney – $1,800 free value.
The Park Hyatt Sydney is a blogger dream – it's a premium place to redeem points, which means lots of bloggers have done just that and written about their experience. I finally got the chance to be one of them, and it did not disappoint!
The Park Hyatt Sydney is normally in the $800-$1,000 per night range, and it's also a Category 7 Hyatt property, which means 30,000 points per night. Needless to say, I really didn't want to use either of those options for this stay! Instead, I used my two free Chase Hyatt Credit card nights for my stay, which added up to $1,800 in free value. Plus, as a Diamond member, I received free breakfast each day of my two-night stay, which is usually priced at more than $40 a person for the luxe spread. While I didn't receive the Sydney Opera House view I was hoping for, I did enjoy the rooftop pool of the property overlooking Sydney Harbor, as well as the ultra-modern stylings this property features.
There are many options for hotels in the city of Sydney, including four Starwoods, like the Four Points by Sheraton (10,000 SPG points), the Old Clare Hotel (12,000-16,000 SPG points), the Sheraton at the Park (12,000-16,000 points), and the Westin Sydney (12,000-16,000 points).
In addition to the Park Hyatt, Hyatt recently added the Hyatt Regency Sydney, at 20,000 points. Hilton has one hotel, the Hilton Sydney (40,000-70,000 points per night). IHG has two Intercontinentals at 50,000 points per night, and three Holiday Inns at 30,000, 35,000, and 40,000 points per night, respectively. Finally, Marriott has two properties– the Pier One Sydney Harbor at 35,000-40,000 points per night, and the Sydney Harbour Marriott at 35,000-40,000 points per night.
Flight #5: Qantas from Sydney to Melbourne – $150 free value. 
While we paid out of pocket for this flight, I will note that we used our American Airlines Platinum status to give us free lounge access and free bags at Sydney Airport, which I value at $75 a person.
Hotel #5: Park Hyatt Melbourne – $1,625 free value (including breakfast and lounge access).
We finally arrived at our destination, the Australian Open, and wanted a nice hotel in the city that was close to the tournament. As luck would have it, there are two Hyatts within walking distance of the tournament. We chose the Park Hyatt for 20,000 points a night, a steal when rates were $550 a night, and included lounge access with evening cocktails and appetizers that made for a full meal, as well as a full buffet breakfast downstairs in their restaurant for me being a Diamond member. One of the nights was a "cash and points" redemption of 10,000 points and $125 out of pocket, but made us eligible to use our Diamond Suite Upgrade. These upgrades currently are only able to be used on paid and cash and points stays, but after March 1st, top-tier members (now called "Globalists") will be able to use them on any stay.
Melbourne has several options for points aficionados. For Hilton, the Hilton Melbourne South Wharf (40,000-70,000 points), the DoubleTree by Hilton (30,000-50,000 points), and the Hilton on the Park (30,000-50,000 points) are up for grabs.
In addition to the Park Hyatt, there's also a Grand Hyatt available for 15,000 points per night. Marriott has the Melbourne Marriott (35,000-40,000 points a night), and Starwood has the Westin (12,000-16,000) as well as the Sheraton (12,000-16,000). Finally, IHG has the Intercontinental (50,000 points), Crowne Plaza (45,000), and Holiday Inn (35,000 points).
Flight #6: Qantas from Melbourne to Gold Coast – $150 free value. 
Again, as Oneworld Sapphire members, we both received free bags and lounge access in the domestic terminal, which I value at $75 a person.
Hotel #7: Marriott Surfers Paradise Resort – $8,100 free value. 
To finish off our trip, we stayed at the Marriott Surfers Paradise Resort and Spa, located on the Gold Coast of Australia. The resort featured some cool features, like an enclosed snorkel lagoon and a glass of sparkling wine upon arrival. The coolest benefit for us, though, was letting the hotel know we were celebrating our engagement. Coupled with my Marriott Platinum status, we received the best upgrade in my career: the Presidential Suite, which goes for $4,000 a night! We were truly beside ourselves, but really happy with the surprise. It also included lounge access (not normally available to Platinum members), as well as daily breakfast downstairs. This, all for 35,000 Marriott points a night!
If you're looking to stay on points in the area, you have the Hilton Surfers Paradise (70,000 points per night). For IHG members, the Crowne Plaza Surfers Paradise is 30,000 points per night. For SPG members, the Sheraton Mirage Resort is 12,000-16,000 points per night.
Flight #7: Virgin Australia Brisbane to Los Angeles – $1,400 free value
For our flight home, we couldn't find any business or first class availability that worked for us, but we did find an awesome redemption in economy, that's unfortunately no longer available. We used 20,000 SPG points per person and $83 in taxes to buy one-way flights from Brisbane to Los Angeles on Virgin Australia. 20,000 SPG points became 25,000 Virgin America Elevate points, which is all it cost for a partner redemption on Virgin Australia at the time. Flights were about $700 per person.
Total free value: $20,785
So, the total we spent out of pocket (before activities and meals on the ground) was only $1987.60, while we received $20,785 in value from our points, miles, and status across the two of us, for a 17-day bucket list worthy trip. We made it to a tennis Grand Slam, made friends with some cute Australian creatures, visited Hobbiton, and paddle-boarded Waikiki. It was an excellent time, and makes this whole hobby worth it. You can totally do this too, with some dedication and organization. Keep reading Brad's Deals for more trip reports, tips, tricks, and money-saving know-how to do More for Less.
Related coupons: