36 Ways to Watch Live Sports Online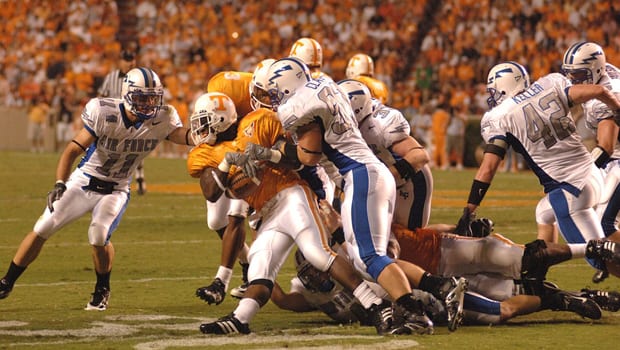 If you want to give up cable but can't bring yourself to do it because you would miss all of the live sports you love to watch, this article is for you.
It's absolutely true that major league sports and cable providers work hard to make sure you stay subscribed to their cable packages. Nearly everything you want to watch can be found online through Netflix, Amazon, Hulu Plus. Plus, former cable darlings like HBO and Showtime recently have broken free with a la carte options that circumvent the need for cable entirely, so the popularity of sports is one of the last bastions of relevancy they've got.
It's not impossible to stream and watch live sports without cable, though, and so we've dug up everything we could find on all of the ways you can watch football, basketball, baseball, hockey and more online, sometimes even for free. Even better, every option on our list is 100% legal.
Many of the options we've listed below do require a cable subscription, and we call it out when that's the case, but you'll be surprised how many are free or available for a fee with no cable subscription needed.
For in-depth cordcutting advice that goes beyond sports, check out our post, I canceled my cable subscription, and this is what I've learned.
For Sports in General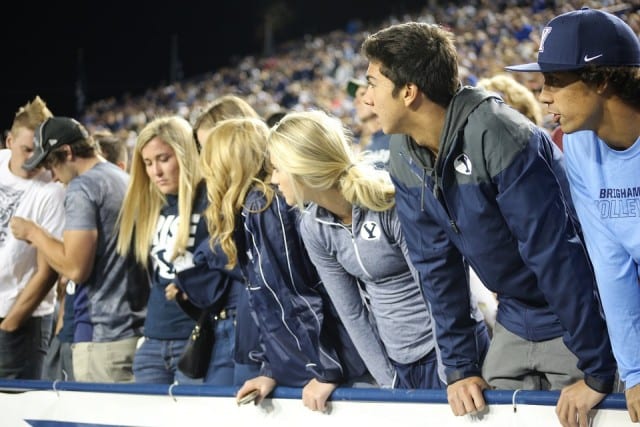 Sling TV
Cost: $25/month
Pioneered by Dish, Sling TV is easily the best option for sports fans who want to cut their cable subscription but can't live without ESPN. SlingTV costs $25/month (that adds up to $300/year), but that's still a whole lot less than your cable is likely costing you. Plus, it's not like ESPN is all you're getting for your money. The sports offerings are fairly extensive, and then there are cable staples like Cartoon Network, TNT, TBS, HGTV, Food Network, Adult Swim and more. Bottom line, if you want to kiss cable good bye but can't help but chew your lip at the thought of giving up football and Fixer Upper, Sling TV is exactly what you're looking for. If you're still not sure that it's for you, take advantage of their 7-day free trial.
CBS Sports
Requires cable subscription, but select games are available to everyone
CBS served up the Super Bowl and all of the playoff games leading up to it free online and through the CBS Sports app, no cable subscription required. CBS also streamed two regular season NFL games last year, as well as most of its March Madness tourney games. So while it's not a given that the games they televise will be streaming free online for cordcutters, it's also not out of the question.

ABC Live
Select markets only
If you're lucky enough to live in one of a handful of markets, then you can stream any games broadcast on ABC online through ABC Live. It's reportedly available in Chicago, Fresno, Houston, Los Angeles, NYC, Philadelphia, Raleigh-Durham, San Francisco. We were able to field test it in Chicago and it worked pretty well.
NBC Sports Extra Live and Bally Sports
Requires a cable subscription
You'll need to maintain a cable subscription to access live streaming sports on NBC and Fox. This clearly doesn't work if you're a cordcutter like me, but who said you had to stream it? That's what the over-the-air HD signal is for.
Roku
Although you'll need a Roku streaming stick or Roku TV, you can watch nearly any sport live through one of the channels offered. Roku includes thousands of channels to choose from, including WWE Network, the NFL channel, and other sports channels like Bowhunting.com.
WatchESPN
Requires a cable subscription
Our least favorite option for sports, all live content on the WatchESPN mobile app is cable-locked, with no over-the-air option, planting this firmly in "what's the point, really" territory for would-be cordcutters. But it is still streamable content, so there you go.
National Football League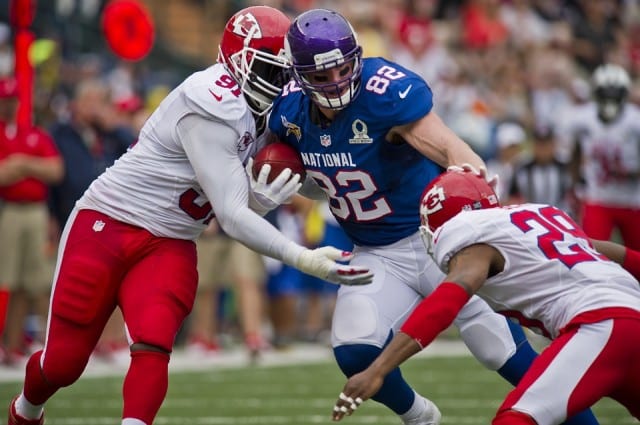 NFLSundayTicket
Requires DirecTV subscription OR meeting eligibility criteria
Cost: $199-$359
The simplest way to get access to NFLSundayTicket.tv is to subscribe to DirecTV satellite cable service. However, if you don't have DirecTV you may be able to get it anyway if you meet certain criteria. Basically, if you live in an apartment or condo where DirecTV isn't an option, live in select neighborhoods of select cities, are a student attending a participating university, or DirecTV has determined that you can't get service because of obstructed access to satellite signals or your building won't let you put up a dish, you might be able to subscribe a la carte.
You Can Now Stream Thursday Night Football
In the past, rumored bidders for Thursday Night Football included Facebook, Amazon and Verizon. Currently, Amazon offers an option with its Prime Video service, but you can also watch live on Thursdays with CBS.com and the NFL Network.
Major League Baseball

MLB.tv
Cost: $87.49-$112.99 annually
Streaming options for baseball are considerably more limited than you find for football, but the good news is that it's also much simpler. Springing for the $112.99 lump sum annual package is $20 cheaper than paying month-to-month if you know you're going to stick around for the entire season. If you're really only interested in following a single team, though, that will save you an additional $25.50.
The catch with MLB.tv is that they're really only good for watching out-of-market games, even when in-market games aren't being broadcast on an over-the-air signal. So it's great if you're a Cardinals fan living in Chicago, but if you're a Cubs fan, MLB.tv is going to be a waste of money unless you layer on a VPN like Hola or NordVPN that can fool the server into thinking you're watching from, say, Canada or the UK (which is also a neat trick for games broadcast on ESPN that are subject to a national blackout). Note that while using a VPN to fake your location is not illegal, it is against MLB's terms of service, so deploy this trick at your own peril. So far it seems like they're happy to look the other way.
National Basketball Association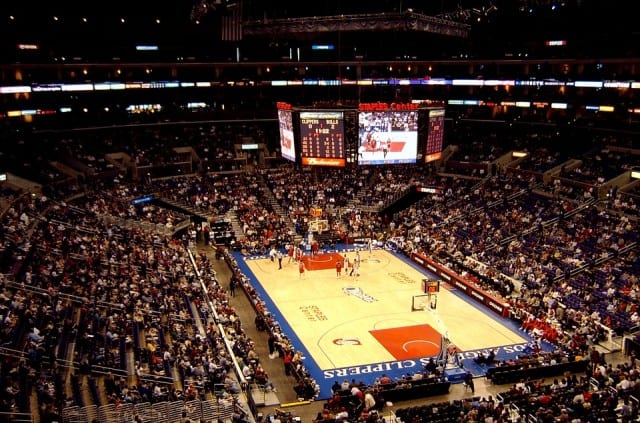 NBA League Pass
Cost: $199.99 annually or $39.99/month
As with baseball, the NBA League Pass is a standalone streaming package that allows fans to watch out-of-market games. I haven't personally road tested the VPN workaround on NBA games, but a friend confirms that it does indeed work. You can also opt to follow  single team for $119.99, or even just watch a single game for $6.99, so there's a lot of flexibility here.
National Hockey League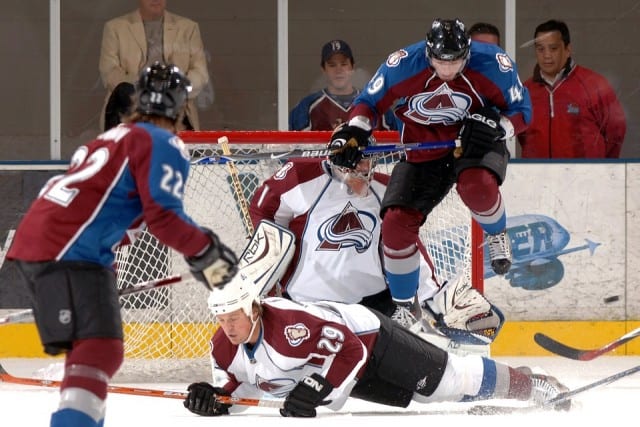 NHL.tv
Cost: $139.99 annually or $24.99 monthly
If hockey is your jam, NHL.tv is your new best friend. Of course, your viewing is still limited to out-of-market games, and the VPN trick may or may not get you around the geoblock. You can also follow a single team for $109.99, and we hear that it's often prorated towards the end of the season.
College Sports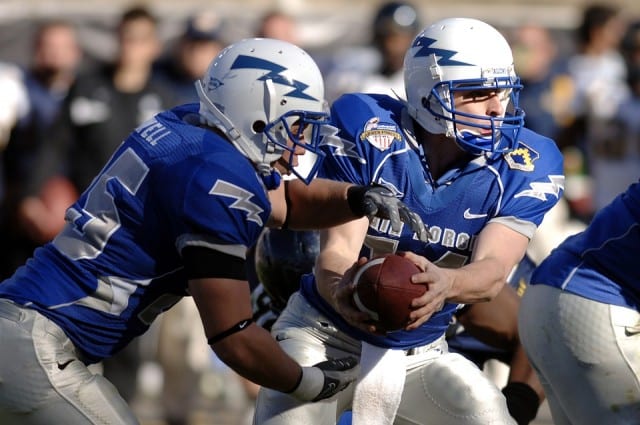 College Sports LIVE
Cost: $9.95/month
Can't get enough college sports? Most conferences have their own network apps, but College Sports LIVE is the one network to rule them all, covering live sporting events at 92 schools for $9.95 per month.
See also:
Major League and International Soccer
ESPN+
Cost: $4.99/month 
ESPN+ wins points for not blacking out in-market games. However, it does blackout all nationally televised matches, and the service is only available in the US and Canada. That means if a US team is playing a Canadian team in a nationally televised match, not even the VPN workaround will work for you, sorry. Check out the 7-day free trial.
See also:
Figure Skating & Speed Skating
Eurovision and CBC may be blocked where you live, so keep your VPN handy.
More Sports!
Even More Sports!
What's your favorite way to watch sports online? Tell us about it in the comments!