Is Staying At Miraval Austin Worth The Money?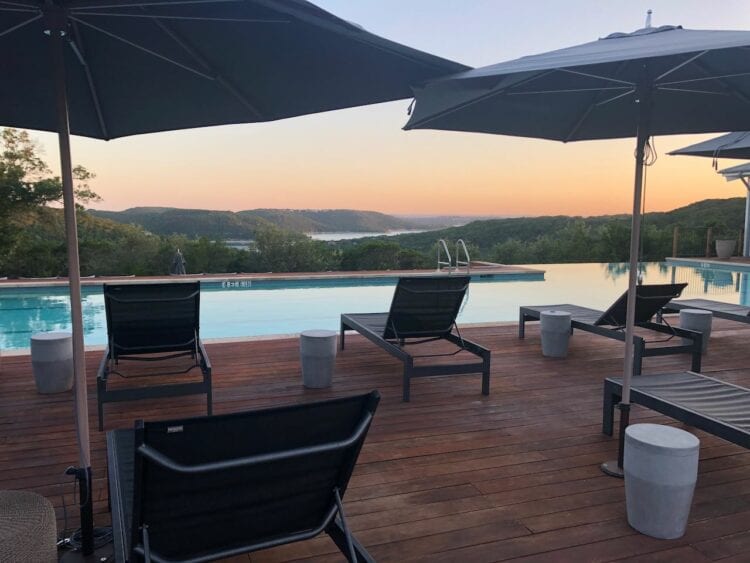 The pandemic has been stressful for everyone, including travel bloggers like me. After visiting family for a week back home in Austin, Texas, my wife and I decided to spend a night at Miraval Austin, which had just reopened after the Coronavirus shut their doors in March. Miraval's wellness concept is amazing at their Tucson, AZ property, so we were excited to check out their Austin location.
What is Miraval Austin?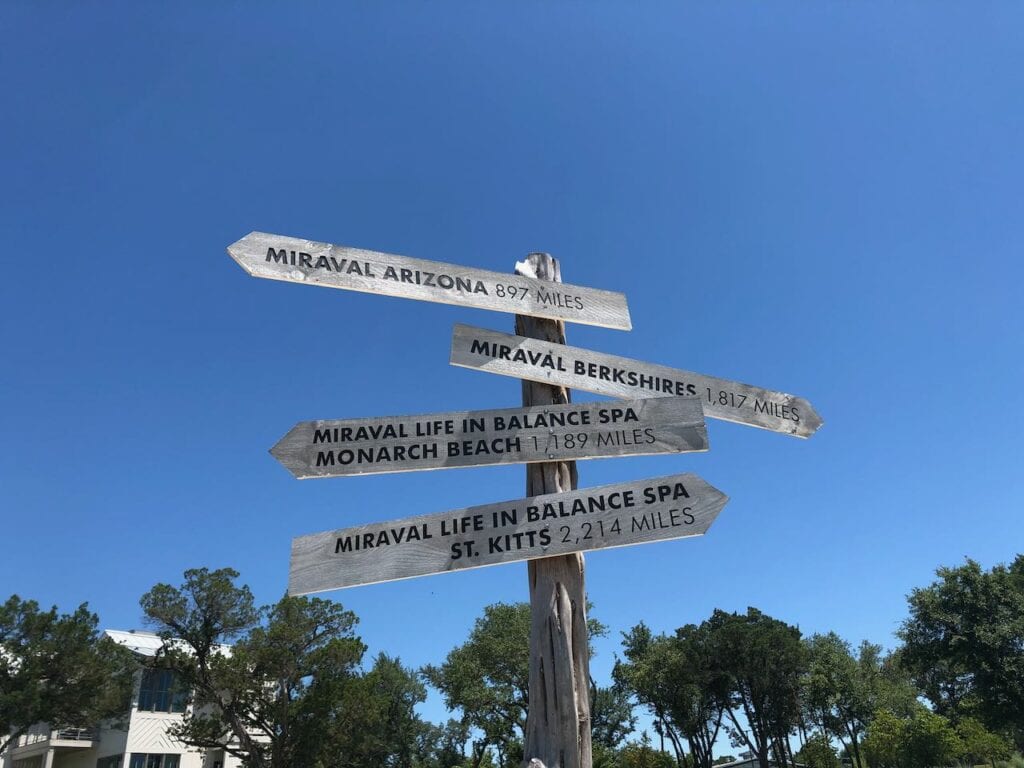 Miraval is an all-inclusive, ultra-luxury wellness resort. Its original location is in Tucson, Arizona, but now you can also stay in Austin, Texas, and Lennox, Massachusetts. High-end, healthy dining and many wellness activities are included for guests. Hyatt bought the brand a few years back, and we've stayed several times on points promotions during the hot summer season in Tucson.
This time, we paid cash for our stay for several reasons. First, Hyatt is currently running a triple points promotion, which for Globalists like me means 20.5 Hyatt points per dollar spent on property. This is about 41% back, based on my valuation of Hyatt points at two cents per point. Second, the cash rate, while expensive at over $650 per night, is actually a bargain for two people at Miraval properties (it's 65,000 Hyatt points per night, for two). Third, Miraval is one of the only properties I've seen that charges a variable resort fee of 23% per night. This means that as your rate goes up, you pay more. With my Hyatt Globalist status, that resort fee is waived, saving me over $150 after tax.
Arrival and Check-In

Since we are traveling during a pandemic, some of the operations of Miraval have changed since our last visit. For one, we were encouraged to book all of our wellness activities in advance, to abide by their physical distancing implementations. That meant that we had a pretty good idea of what we'd be doing on the property and the planner in me enjoyed that. For those that want a more fluid experience without planning ahead, you may want to wait until the pandemic is over to visit.
The resort is located on Lake Travis, about an hour outside of downtown Austin. I'm actually from the area, so I knew the location would be beautiful. Sitting on over 220 acres overlooking Lake Travis, Miraval Austin features 117 guest rooms, a yoga barn, fitness studios, classrooms for learning, the main restaurant, a healthy food truck, hiking trails, ropes courses, and a fully-functioning farm.
We drove our own car to the resort, where we were met by a closed gate and intercom. After confirming we were staying the night, the gate opened and we drove up the hill to the check-in area, which was located on a large roundabout made of local limestone.
The check-in was super quick, as the resort knew we had a stress management class to get to (of all things!). At check-in, we were informed that due to our Globalist status, we were upgraded to the Austin Suite, which was an over $500/night upgrade!
The Grounds and Activities
You spend a lot of time at Miraval navigating the grounds and going from activity to activity. Since the resort is so pricey, we really maximize our days on site. During our two-days and one-night-stay, we did the following:
Stress Management Class
"Terroir of Honey" tasting at Miraval's Farm
Chicken Keeping
Pasta Making
Farm Tour
Yin Yoga in the yoga barn
Morning Meditation
Barre
Rock Climbing
Axe Throwing
There were dozens of choices. Check out the embedded video above for photos of our experience.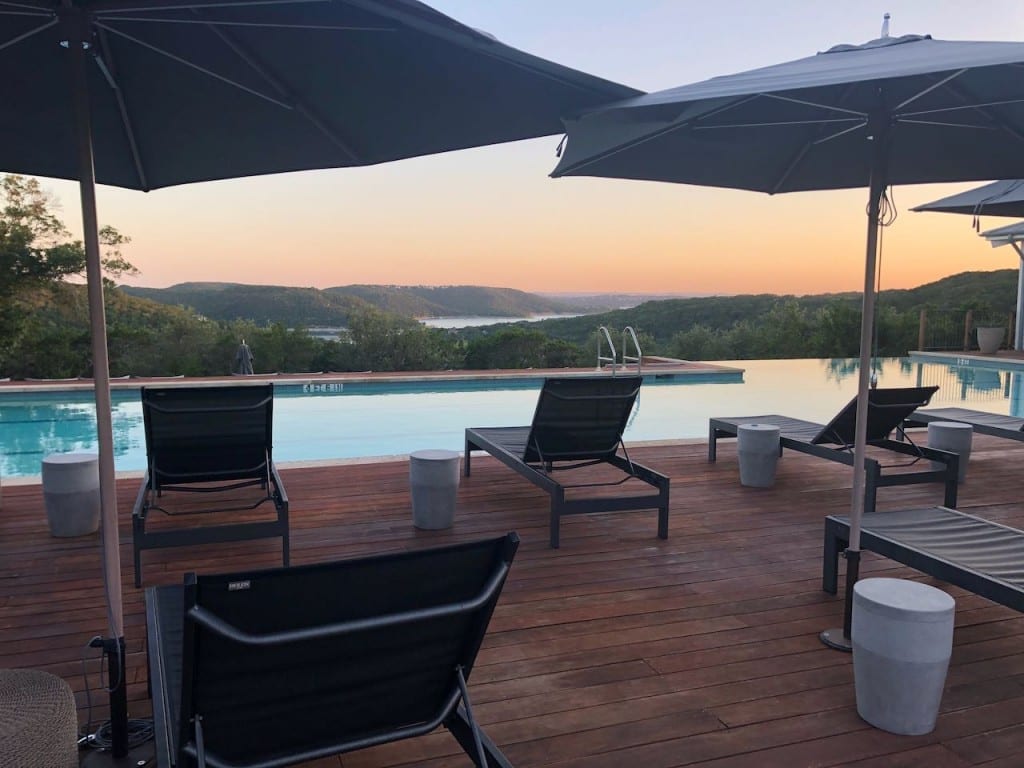 We also spent some time in one of two Miraval's pools at sunset. They even had stadium seating on the hillside of the pool so more people could enjoy watching the sunset. During our stay, we were one of five couples at the resort, so we had the pool to ourselves.
The Dining Options
A major highlight at Miraval is the dining. There's one main restaurant and bar currently open at Miraval Austin and this is where you have breakfast, lunch, and dinner. You can also take food to go or have complimentary room service. There's a grab-and-go bar area in case you're rushing to another activity and we loved the healthy options for all of our meals.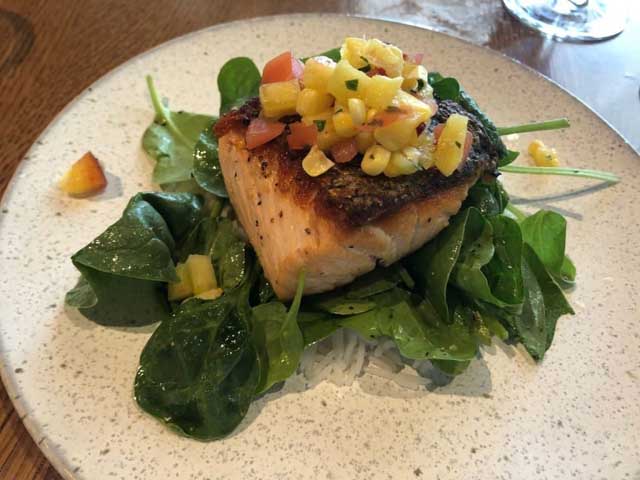 The Room
As I stated above, we were upgraded to a gigantic suite for our stay. Check out a full tour below:
I loved the balconies and extremely comfortable bed. The outdoor shower was a nice touch, though it wasn't working for us and it was too hot to really enjoy it.
Is It Worth the Cost?
We left the resort incredibly relaxed and, with over 15,000 Hyatt points earned for our on-property spending, it was very well worth the cost. The point of staying at Miraval is to implement what you learned on the property in your daily lives. Each time we've visited a Miraval property, we've made a positive change in our lives. To us, this is worth more than any money we spent on this incredible property.
Keep in mind, there are great Hyatt promotions going on now that make a stay at Miraval more affordable. If you pay cash, you'll receive a bonus of $75/person on-property credit. If you use points, you can get two-for-one at Miraval properties through December 31st, 2020. And, if you stay before October 8th, you can get 25% of your Hyatt points back at any Hyatt property you redeem them, including Miraval.