5 Frugal Lessons I Learned When I KonMari'd my Closet
Raise your hand if you binged Tidying Up with Marie Kondo this weekend. (Note: My hand is up.) If there's an organization fairy, it's definitely Kondo, a sweet Japanese Mary Poppins pixie who supportively flits about exclaiming her love of a good mess and dispensing advice …
---
Raise your hand if you binged Tidying Up with Marie Kondo this weekend. (Note: My hand is up.) If there's an organization fairy, it's definitely Kondo, a sweet Japanese Mary Poppins pixie who supportively flits about exclaiming her love of a good mess and dispensing advice on how to organize it.

When I heard about the KonMari method I immediately connected with the idea of keeping only the things that make you happy. What I didn't expect to find was a lesson in the true meaning of frugality.
Outlined in Marie Kondo's bestselling book The Life-Changing Magic of Tidying Up: The Japanese Art of Decluttering and Organizing, the KonMari Method turns everything you thought you knew about decluttering on its head by asking its readers to thoroughly contemplate each and everything item before making a decision about whether it should be kept or tossed.
For my wardrobe, that meant emptying my closet and dresser of every last bit of clothing into a massive pile on my living room floor, where I then spent the duration of a Sunday baseball game picking up each item one by one and asking myself if it "sparks joy."
Some items were easier than others. I can't say I had strong reactions to everything, but if I didn't love it, only wore it as a last resort, or just felt nothing, then it was tossed. Utility wasn't really a consideration since I ended up keeping a few things that I haven't worn in years, like a pair of red tooled patent leather mary janes that I love despite never being able to match them to an outfit. The only criteria was whether or not it made me happy.
This is one of my dresser drawers after I was finished. KonMari prescribes a particular way of folding, and I decided that I like it a lot since I can see every single item in the drawer and easily distinguish similar items from one another.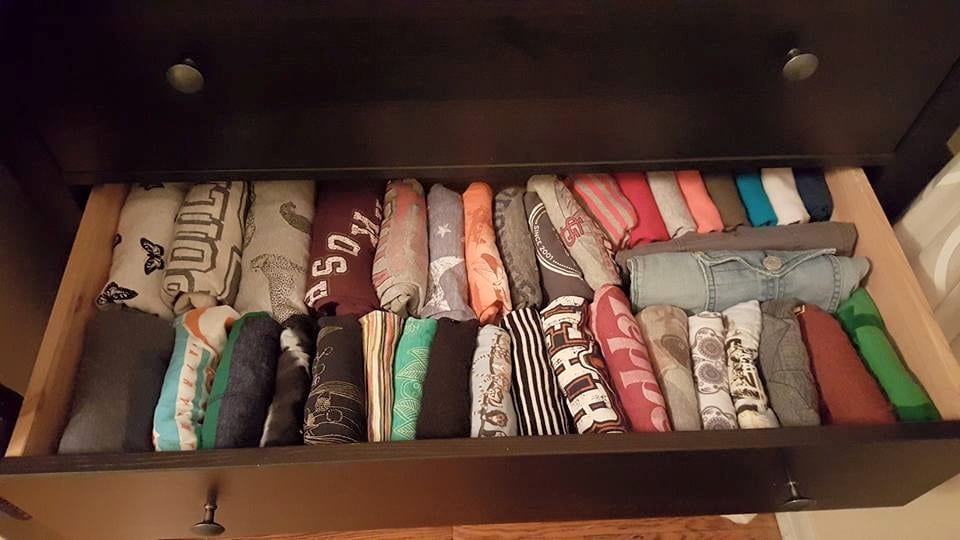 In the end I kept about 40% of my clothes, with the other 60% filling seven garbage bags. I even fixed the saggy dresser drawer while it happened to be empty.
However, the most valuable thing I got from the experience was not closet space or room in my dresser drawers, but a handful of lessons about the meaning of frugality and where my own shopping habits were falling short of that ideal.
The items most worth keeping are those which are both meaningful and useful.
While most closet purges ask only high level utilitarian questions like "Have I worn it in the last year?" KonMari asks you to reflect upon each item in your collection more deeply. It seems silly at first to hold up a shirt and ask yourself if it "sparks joy." What exactly does that mean, after all?
I found myself remembering where and how I got it, what I was doing, how that made me feel. It's not the garment that sparks joy, it's the memories attached to it. How it makes you feel when you wear it.
A certain pair of running shorts turned up memories of wearing them for a race, feeling strong and an empowering sense of accomplishment. I'll wear them again this summer when I want to feel like a real athlete. Keep.
A fairly boring striped t-shirt that I found on a clearance rack for $3 that was permanently wrinkled and which I only ever wore as a last resort? Gone.
A beautiful sparkly cocktail dress that I spent way too much money on and wore just twice in ten years? After recognizing that it was a sunk cost fallacy that was keeping me attached to it, I snapped a photo of myself wearing it and posted it to Facebook asking my friends if anyone would like to have it. It's a pretty dress but I'm letting it go, and the best way I can think to honor it is to make sure it finds a good home.
The hoodie I bought in Taos only because hoodies were my go-to souvenir and it was the only one I could find on my last day in town? I loved Taos, but I didn't love the hoodie, and I have another, more beloved souvenir from that trip, a hand-thrown glazed ceramic mug, signed and dated by the artist. Honor the memory, but let the hoodie go.
Awesome shoes that were a birthday gift from my then 2-year old niece who was kind of obsessed with shoes at the time? So much joy, keep, always and forever keep!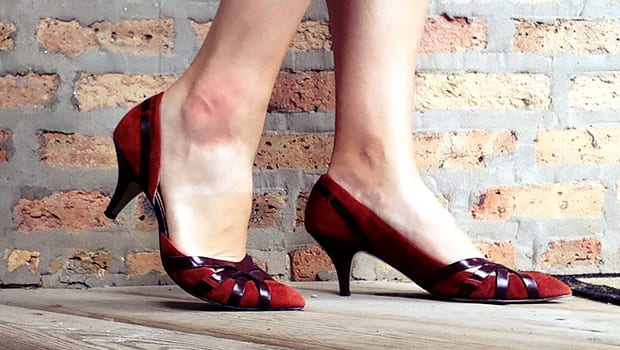 Stop buying things off clearance racks just because they're cheap.
Clearance racks are a good things, but it's easy to get caught up in the high of getting a good deal and forget about actually liking the the thing that you're buying. How many times have you walked out of a store with a bag full of cheap clothes you didn't truly love? If you're anything like me, the answer is "too many to count."
Going through my own wardrobe, I quickly realized exactly how much stuff I'd bought simply because it was cheap and "good enough". Looking at it through the KonMari lens, however, where it doesn't matter how much I paid for anything, I found myself underwhelmed and uninspired by my purchases.
I'd forgotten the cardinal rule of shopping: You must love it.
If you try it on and you don't immediately love it, don't buy it.
If you're not sure what you think of it, don't buy it.
If you have to think about it at all, DON'T BUY IT.
Remember, the point of frugality is not just to pay less, it's to pay less and still love it.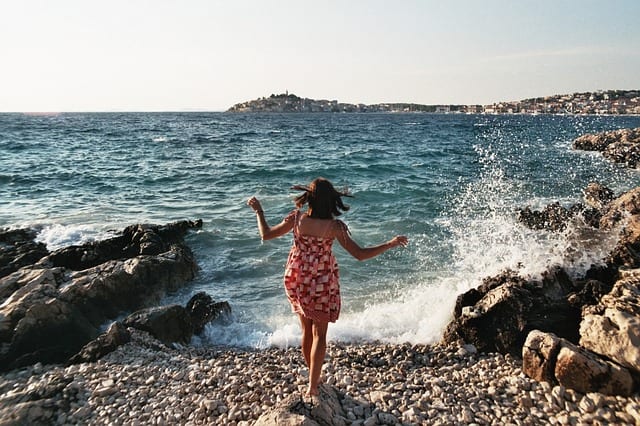 "It's free" is a terrible excuse.
From time to time, I attend conferences and it's always something of a game to see how many freebies I can score. Free pens, tote bags, water bottles and especially free t-shirts.
How many t-shirts did I collect last year from various conferences and expo vendors? Seven. How many of these did I have to find luggage space for, only to have them contributing to the sag in my dresser drawer? All of them. How many have I actually ever worn? Zero.
Just because it's free doesn't mean you should take it. If you take it home, you have to find a place for it, and it just becomes another piece of clutter to sift through while you dig around for the cute shirt you're actually looking for. It's in the way and it's taking up space, and in that way it is costing you something.
Besides, hardly anyone really ever looks good in a free t-shirt.
Keep only those things that express who you are.
A pair of funky tanks I found in a boutique in Barcelona. The casual boho skirts I wear with everything in lieu of shorts in the summer. My sweaters from Paris. The floaty yoga top that makes me feel like a ballerina. A blouse with a pattern that reminds me of a QR code. The strappy electric coral sandals that somehow match everything and nothing at the same time and never fail to win a slew of compliments.
Each piece of clothing I kept is a small peek at who I am. Every item is more than just something to wear. Most importantly, every piece makes me happy. And shouldn't your wardrobe make you happy? If it does, then it was money well spent, no matter the price tag.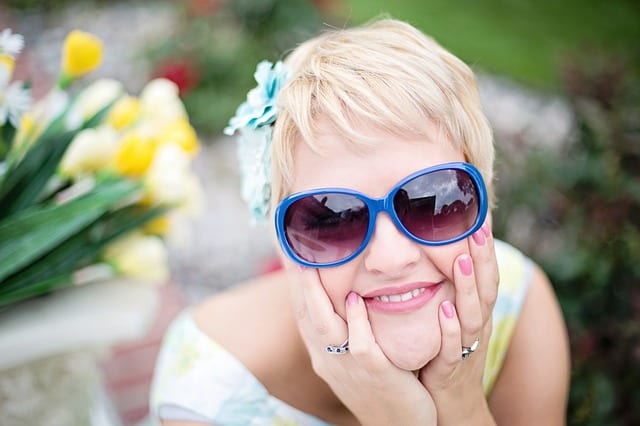 Expensive isn't always better.
Contemplating my fitness gear, I quickly realized that I had thrown out all of my pricey Lululemon. Every bit of it. The stuff I kept largely came from clearance racks, from value brands like Champion, Tek Gear and Soffe. But why?
I'd bought my Lululemon gear as a reward for meeting a fitness goal, and I remember being disappointed that hardly anything in the store fit me. These outfits started their life with a black mark.
And it was trendy, but it was too on trend. I'd often be wearing the same top as someone else in my barre class. Later, the trend shifted and it began to look dated. After a measly year. Besides, I've never been into labels like Coach or Tory Burch – the fact that everyone else had them was the reason I didn't want them. So why was I bothering with trendy yoga outfits at all? Those fancy brand name outfits didn't reflect who I am, in fact were catering to someone I didn't even want to be. Toss.
On the other hand, the clearance stuff I've bought at large retailers like Target over the years are cute but classic and a ton more affordable. I have more options for curating my own personal style, too. No one else in class is rocking a 1980s-inspired yoga tank like mine, after all. Kohl's clearance for the win!
If I don't love it or need it, then it has no place in my life.
Sure, the book can come off as a bit kooky – projecting human feelings onto inanimate objects like this feels peculiar here in the West, but is common in Japan where Shinto maintains a strong cultural influence – but KonMari's meditative style is its most valuable lesson. If your things make you angry or depressed or stress you out, then they're holding you back from living the life you want.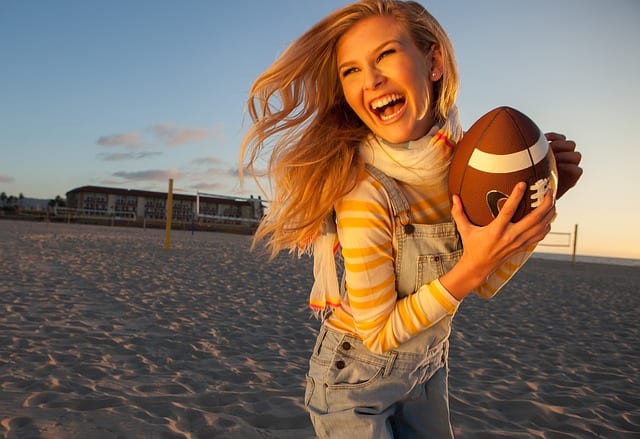 Honestly now, why keep things that make you miserable if they aren't things you need? Wasting no time letting it go and moving forward with a clear sense of who you want to be is a totally frugal power move.