4 Lessons From Last Year's Black Friday
Even though we've been covering Black Friday sales for over a decade, there are still new things to learn every year. Here's what we learned from 2021 Black Friday sales.
---
For the past couple of years, stores have been starting Black Friday sales earlier in the year and offering more online deals because of the pandemic and consumer demand. Last year felt like a turning point, as though these shifts have become more permanent. Stores will likely continue to offer sales throughout the holiday season and we predict most, if not all, Black Friday deals will be available online.
Insider Tips for Black Friday 2022
Don't Always Trust Black Friday Ads
Black Friday ads come out in a furious frenzy every year. As soon as retailers get a whiff of competition, our team sees a deluge of advertisements. We noticed a trend last year. Some early Black Friday ads didn't match the actual sale prices. And with ads being put together and sent as quickly as possible to compete with other retailers vying for your money, it's not surprising that not everything pans out as expected.
We especially saw this with some advertised Black Friday electronics deals. Walmart's four-phased approach left shoppers confused and disappointed. This year, take the Black Friday ads with a grain of salt.
Sales Are Long and Deals Are Sporadic
With deals starting in October and running through late December, Black Friday sales last much longer than they ever have in the past. But many retailers don't keep the same items discounted the entire length of the sale. Last year Target and Walmart both had four-part sales. For weeks, more deals were being announced and prices were changing. That makes it hard to keep track of sales and know when to buy.
Buy When You Can
So if early Black Friday sales constantly change and discounts fluctuate, how do you know when to pull the trigger on a deal? Our experts recommend that you have a price range in mind and buy whenever an item on your list is within that price range. With unpredictable pricing, and possible manufacturing and shipping delays always a possibility, getting the deal you want at a price you can afford trumps the possibility of getting a few extra dollars off if you wait.
To combat the disappointment of seeing an item drop in price just days after your purchase, try looking into the store's price guarantee to see if you can get the sale price within a reasonable amount of time after your purchase. If possible, you could also wait to open the item and return it to swap for the sale price.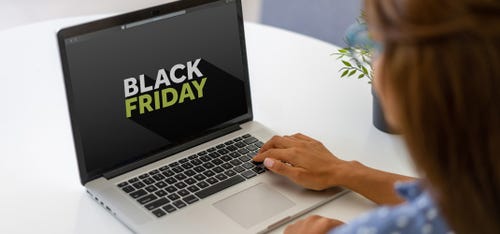 Expert Predictions for Black Friday 2022
Watch For Unexpected Discounts
While the ads might tip you off to some upcoming deals, these prolonged Black Friday sales also leave room for some unexpected discounts. Last year we saw Old Navy, Gap, and Kohl's lower their free shipping thresholds in December. We'd never seen this happen before. Be on the lookout for surprise sales and deeper discounts from retailers, especially apparel and shoe retailers as they are likely still trying to clear inventory from pandemic overstocks and earlier supply chain issues.
How to Tackle This Holiday Shopping Season Like a Pro
We've had our finger on the pulse of holiday shopping changes for the past few years. Our experts know what to look for and what to expect and, as always, we'll be sharing the best holiday shopping deals as soon as they arrive. Take us with you wherever you go by downloading our free app. Be aware of fake deals this holiday and if you're ever unsure, message us on Facebook and we'll vet the deal for you.