13 Tips & Tricks for Saving Big on Car Rentals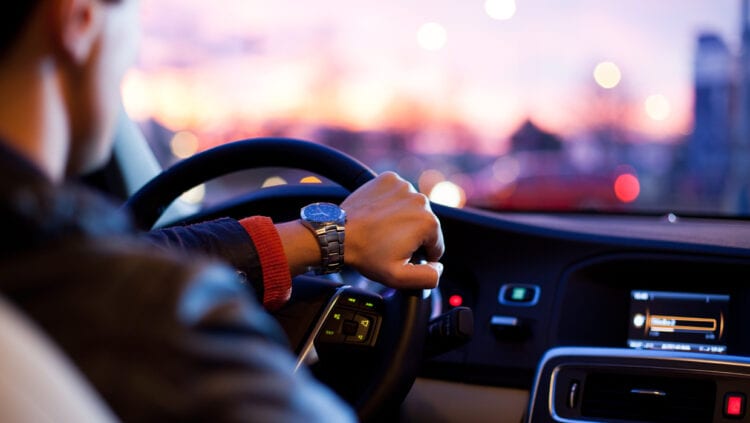 Editorial Disclaimer: Brad's Deals has partnered with CardRatings for our coverage of credit card products. Brad's Deals and CardRatings may receive a commission from card issuers. This content is not provided or commissioned by the issuer. Opinions expressed here are author's alone, not those of the issuer, and have not been reviewed, approved or otherwise endorsed by the issuer. This site may be compensated through the issuer's affiliate program. These user responses are not provided or commissioned by the bank advertiser. User responses have not been reviewed, approved or otherwise endorsed by the bank advertiser. It is not the bank advertiser's responsibility to ensure all posts and/or questions are answered. You can read our full advertiser disclosure:
click here
Warm weather is finally here, and there's a good chance you'll be renting a car for a road trip sometime this summer. Whether you'll be flying in and grabbing a car at the airport, or renting in your 'hood and road-tripping to your destination, it pays to know what you're getting into before you hand over your credit card. Note: Citi is a partner of Brad's Deals.
Here are 13 of our best tips for renting a car that will help you save big and keep travel plans from encroaching on your holiday gift budget.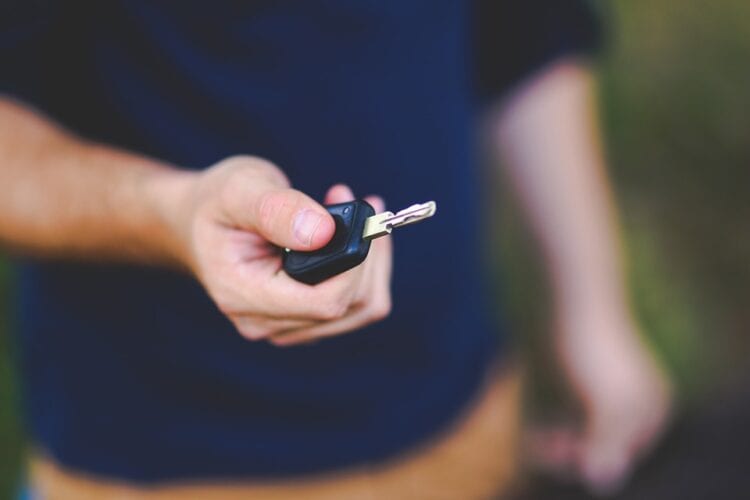 Join a rental car loyalty rewards program.
It's easy, it's typically free, and it often comes with perks like free upgrades and the ability to skip the lines. If you're a frequent car renter, it's well worth the five minutes it will take you to sign up. As a member, most companies will store your rental preferences, guarantee vehicle availability with two hours notice and give you rewards points you can redeem for free rentals or upgrades. And many loyalty programs will also carry over your status from another program, so if you're able to secure elite status from one company, you'll likely be able to transfer that status over to another. Check out small-business benefits programs like Hertz Business Rewards or Avis Corporate Rewards, as they offer a percentage off every rental if you register yourself as a sole proprietorship.
Find coupons and save big.
Before you put forth any cash for your rental car, do some coupon sleuthing for codes and deals you can apply to your total at checkout. Even if you already have discounts a loyalty or frequent flyer program, you can likely combine codes to double down on your savings. Sometimes you can save up to 50 percent off if you find the right code. If you don't feel like hunting yourself, check out our wide variety of car rental coupons:
Ask for discounts.
Your first question at the rental counter should be: "Do you offer any discounts?" Whether Military, AAA, senior, corporate or otherwise, many associations get price breaks from car rental companies, and all you have to do is ask. In many cases, mentioning your frequent flyer membership can help you ear miles on your car rental. For example, United Mileage Plus members earn 75 miles per day on Hertz rentals, and elite members earn an additional 50 miles per rental day, which means you could easily earn up to 500 extra frequent flyer miles for just a four day rental!
Pay with a rental-friendly credit card.
So long as you're making your reservation with a credit card, be sure to use a card with maximum potential for rewards.
Use an online deal aggregator and compare prices.
Sites like CarRentals.com, Priceline and Kayak.com give you the opportunity to compare prices from many different rental car companies at once, which is always something you should do before booking a car. Don't overlook off-brand rental agencies like Fox Rent A Car, which may not be available in every area, but tend to offer anywhere from a 10 to 50 percent discount off what you would pay with a more well-known rental car agency.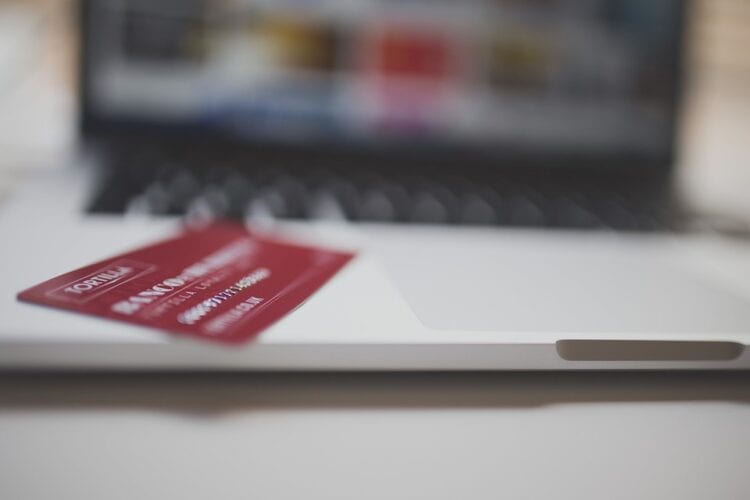 Prepay to save upwards of 20 percent.
If you're checking out your options online, you'll notice that most car rental companies offer two different rates: one for prepaying customers, and a higher one for customers who wish to pay when they pick up the car. My boyfriend and I are headed to Michigan to see his family, and looking at rental cars on Hertz, prepaying is definitely our best option. We could get a Ford Focus for $28/day if we prepay, but if we wait to pay in person, we'll be spending $34/day. For a three-day rental, prepaying will save us $20, and these savings get bigger the better the car you rent.
Read the fine print for tax and fee information.
I can't count the number of times I've been seduced by a price tag online, only to be shocked at checkout at the amount of hidden taxes and fees that factor into my total. Just because a rental site advertises a car at $15/day doesn't mean that's all you'll be paying.
Rent outside the airport.

If you're flying in, the easiest place to rent a car is  at the airport, but just know you're likely paying 10 or 30 percent more for the convenience. Airport car rental kiosks often charge a airport concession fee, so it could be worth your while to take a taxi or public transit into town and rent a car from there.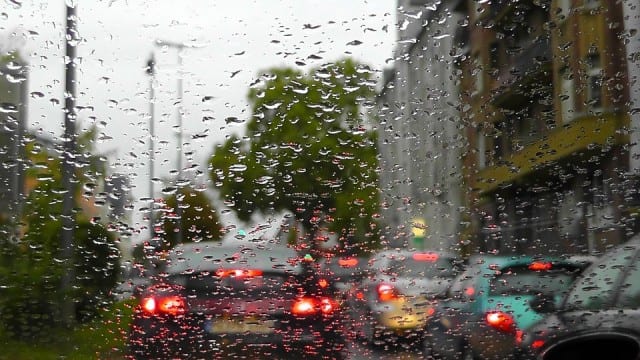 Reserve the car for a little longer than you think you need it. 
Adding a few extra hours or even an extra day can lower your base rate, and if you return it early, many rental car agencies will give you a prorated refund for an early return. This is also a good idea if you're not sure what traffic will be like on the day of your return, or if you'd like to give yourself a little more weekend wiggle room. Whenever we drive to Michigan, my boyfriend and I typically get a car from Friday to Monday, even though we drive back on Sunday. This enables us to leave whenever we want on Sunday afternoon, and not get stressed out by the insanity of Chicago traffic on our way back into the city. It also means he can drive me to work on Monday morning, which is always appreciated.
This suggestion comes with a caveat, however. Many rental car companies will charge you for a whole new day if you return the car an hour later than when you picked it up, and even crazier, some will charge you an "early return fee" for bringing the car back ahead of schedule. Make sure you ask the rental car company for clarity and check the terms and conditions of your rental agreement before you decide to do this.
Don't pay for insurance you don't need.
Most rental car companies will try and get you to buy additional insurance, like loss damage waivers or personal effects coverage, but this can set you back $20 to $40 more per day. If you have your own car insurance or an AAA membership, you probably don't need to purchase this additional insurance, but make sure you double check before skipping out on it entirely. Also, many credit cards offer free rental car insurance when yo use the card to pay for your rental, so check out this article to learn more about which cards offer this service.
Watch out for (and avoid) sneaky fees.
Check the amount of gas you have in your tank before you drive off, because if it's not at or above that level when you bring it back, you're gonna be charged an arm and a leg. You should also take care to inspect your car for any small dings or dents before you pull out of the lot, and make sure the inside is clean and free of stains or damage of any sort. I like to take a few pictures of both the outside and inside of my car in case they try to charge me upon return for damage that was present when I got the car.
If you're behind schedule when it comes time to return the car, call the agency and ask if it would be cheaper to pay late fees or extend your rental. Always check for fees tied to GPS, electronic toll collection systems, and car seats. If you can manage to bring any of these items with you (or use Google Maps to find a toll-free way into town), you'll save a lot in little fees that can add up quickly.
If you've got an iPhone packed with music, you probably don't need to pay extra for Satellite Radio, and if you're going to be driving alone or with just one or two other people, why pick a giant SUV over a cheaper compact car? If you know exactly what you want and need, you'll be a lot less likely to fall for the clever up-sells presented by rental car agents.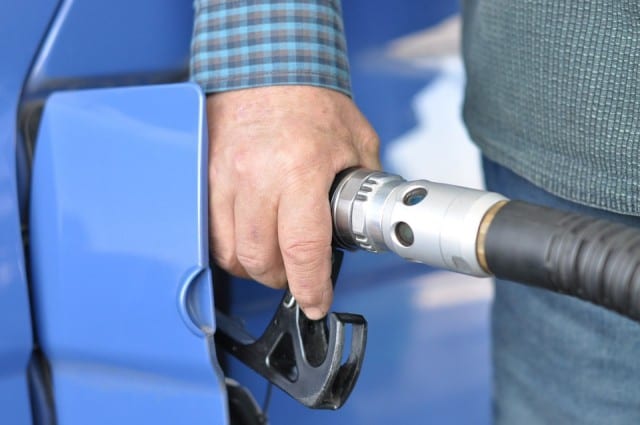 Don't prepay for gas.
Prepaid gas plans are almost never cheaper, so fill up on your way back to the drop-off location. However, you should try not to fill up at the closest gas station to the rerun spot, unless you're renting from a small town in the middle of nowhere. Gas stations in cities and close to airports are always more expensive because of increased demand. I recommend downloading an app like GasBuddy to find the cheapest gas in your area, then using a credit card that gives rewards for gas purchases.
Leverage the sharing economy instead.
During a visit to Los Angeles a few years ago, our team member Rebecca rented a car through Turo, which lets individual car owners rent out their vehicles on the same model as Airbnb. Users browse the selection of available cars, read reviews, and request a booking. "The traditional rental car agencies were well outside of my budget," she told me. "The price through Turo was a lot lower, and the car was nicer, even if it wasn't the latest model. I'd definitely do it again. It was a great experience."
Will you be renting a car soon? Let us know in the comments!