The Best Tips, Tricks, and Hacks to Save Money at Sephora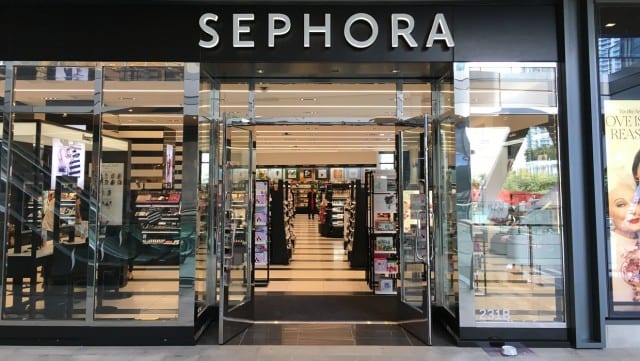 A trip to Sephora is like walking into an adult candy store. The colors, the flavors, the scents – the options are endless, and instead of leaving with a bag full of sugar your body doesn't need, you leave with a bag of makeup that's sure to help you look your best. 
There's a lot to love about shopping at Sephora, from the beauty classes to the free samples, but if you're used to buying drugstore makeup, the price tags might shock you. But making the switch to high-quality makeup doesn't have to break the bank. And if you're already a Sephora shopper, you might be surprised to find a world of savings opportunities you weren't aware of.
To ensure you aren't missing out on any Sephora perks, we've compiled a handy FAQ that will answer all of your Sephora shopping questions. We've also outlined some strategies you can use to make the most of your money at the popular beauty chain. Read on!
Sephora FAQ
Where can I find Sephora coupons?
To access all the Sephora coupon codes in one place, check out our collection of Sephora promo codes. You should also sign up for a free Beauty Insider Membership to receive coupons via email.
Can I use a JCPenney coupon at Sephora?
You can't use JCPenney coupons at flagship Sephora stores. Most JCPenney coupons also don't apply to Sephora stores located inside JCPenney, but it's worth reading the fine print to check. If you have JCPenney gift cards, you can use them at a Sephora located within JCPenney.
How much does shipping cost at Sephora?
Standard 3-day shipping at Sephora costs $5.95 or is free when you spend $50 or more. 2-day shipping costs $10.95, unless you enroll in Sephora's FLASH shipping program, which gets you free 2-day shipping for just $15 annually. There's no minimum purchase, either, so it's a great value if you're a frequent Sephora shopper. 1-day shipping is always $16.96.
How much is shipping to Canada from Sephora?
Standard shipping to Canada costs C$7.95 or is free with your purchase of C$50 or more. Express shipping costs C$11.95
Can I get a free sample from Sephora?
Absolutely! When shopping online, you can choose 2 samples with every purchase, and sometimes you can get even more samples with a coupon code. When shopping in-store, you can get a sample of almost any Sephora product, even without making a purchase. Don't be afraid to ask a salesperson for a sample if you want to try a product before you buy it. There are also free samples behind the counter, which you can ask for if making a purchase, and Sephora sometimes hosts free events and provides samples for attendees. Beauty Insiders can also exchange points for deluxe samples, so be sure to sign up.
How do I get my free birthday gift from Sephora?
To get your free birthday gift, you just need to sign up for a free Beauty Insider Membership. Your gift will be available during the month of your birthday as well as two weeks before and after your birthdate. Just stop into any store, ask for your birthday gift, and provide your information to the cashier. To redeem your birthday gift online, you'll need to make a purchase.
How can I become a VIB at Sephora?
To become a VIB member, you just need to spend $350 or more at Sephora during a calendar year. Your status will last during the year you meet that minimum and into the following year. With your VIB status, you'll rack up more points, receive more options for gifts and rewards, and enjoy greater seasonal savings.
What is a Sephora Rouge Member?
Sephora Rouge Members get the very best of the available perks. To get this status, you'll need to spend $1,000 within a calendar year. Once you've met the minimum, and during the following calendar year, you'll get 1.5 points per dollar, 4 birthday gift choices, and extra seasonal savings. You'll also get free shipping with no minimum purchase, along with tons of other perks. And if you're a makeup junkie who manages to rack up 2,500 points, you'll get a $100 gift card!
Can I return open makeup at Sephora?
Yes! If you're not satisfied, just take your gently used product back to a Sephora store within 60 days. You'll need your receipt or a Beauty Insider Membership to get a refund. Just don't abuse the policy, since Sephora will keep track of your returns. See the full return policy for more details.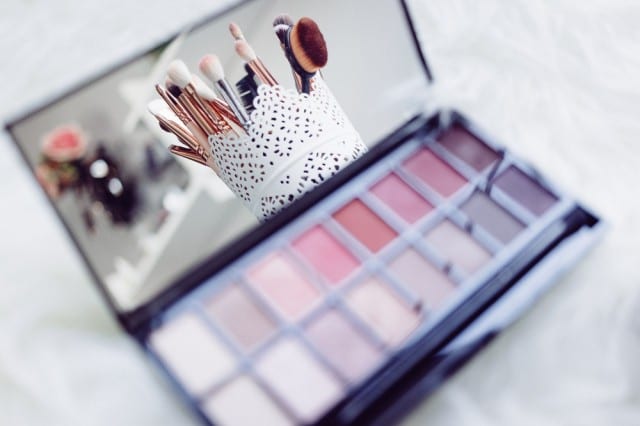 Sephora Shopping Tips and Hacks
Buy your gifts at Sephora to get VIB or Rouge status.
Even if you don't spend $350 or more on makeup for yourself, you can easily meet the threshold for an upgraded status (and rack up more points) by buying gifts at Sephora. Think Mother's Day, birthdays, and holiday gifts.
Save on value sets.
Even with Sephora's steep prices and rare sales, you can save on makeup if you buy value sets – up to 80% or more! These sets are typically a curated collection of different makeup items from one brand or multiple brands, and the savings are extravagant.
Shop in April and November.
Sephora holds two big sales each year, in April and November, during which you can expect savings of 10-20%, depending on your Beauty Insider status.
Look for Weekly Wow deals.
You might not find a clearance section in your local Sephora store, but you can still take advantage of deep discounts on select items each week. Ask a salesperson which items are on sale when you stop into the store.
Take advantage of free events and makeovers.
You can get a free 15-minute mini-makeover at Sephora! You'll be given the option to buy any of the products if you love them, but if you're not swayed, at least you'll leave the store with a freshly made-up face. Sephora also frequently hosts free events, including beauty classes, where you can pick up some new skills while trying new products. No purchase is required!