Should I Travel During the Coronavirus Outbreak?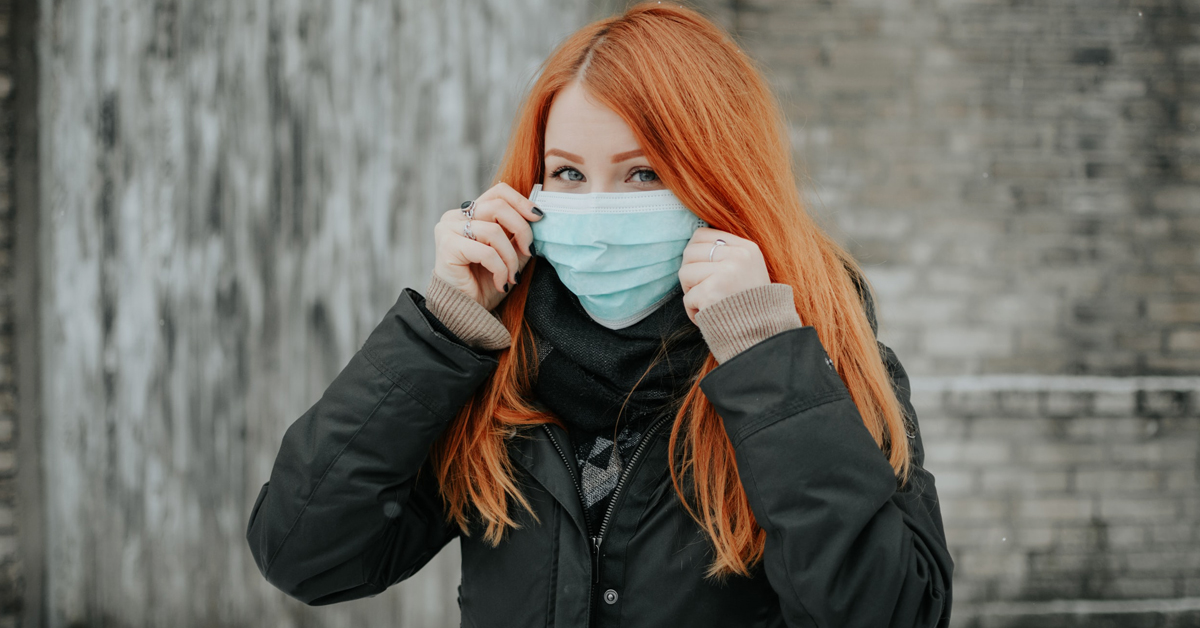 Edit: Updated 3/19 with State Department Directive
Coronavirus has dominated the news over the past few months and for good reason. The virus continues to spread worldwide, already affecting dozens of countries and millions of people. Since I've been asked how this will affect many of my friends' trips in the coming months, I wanted to put together some thoughts and tips to help guide people in this uncertain time.
Should I Travel During the Coronavirus Outbreak?
Short Answer: No
Spread of the virus is a real thing, and non-essential travel during this time puts you and those you love at home at risk. On March 19th, the State Department issued a Level-4 Advisory for travel abroad, saying:
The Department of State advises U.S. citizens to avoid all international travel due to the global impact of COVID-19.  In countries where commercial departure options remain available, U.S. citizens who live in the United States should arrange for immediate return to the United States, unless they are prepared to remain abroad for an indefinite period.  U.S. citizens who live abroad should avoid all international travel.  Many countries are experiencing COVID-19 outbreaks and implementing travel restrictions and mandatory quarantines, closing borders, and prohibiting non-citizens from entry with little advance notice.  Airlines have cancelled many international flights and several cruise operators have suspended operations or cancelled trips.  If you choose to travel internationally, your travel plans may be severely disrupted, and you may be forced to remain outside of the United States for an indefinite timeframe.
President Trump also has announced that foreign nationals visiting the following countries are barred from entry into the US from Friday, March 13th for 30 days:
Austria, Belgium, Czech Republic, Denmark, Estonia, Finland, France, Germany, Greece, Hungary, Iceland, Italy, Latvia, Liechtenstein, Lithuania, Luxembourg, Malta, Netherlands, Norway, Poland, Portugal, Slovakia, Slovenia, Spain, Sweden, Switzerland, the UK, and Ireland.
American Citizens are green card holders are exempt, but there are only certain airports you'll be routed through to your home.
Finally, there are dozens of countries that are shutting their borders or requiring a 14-day quarantine. You do not want to travel abroad and deal with getting stuck in a country, or not being able to get into your intended destination.
What Airlines Are Doing
First, much of my advice will be for families that have booked travel already, perhaps a spring break or summer vacation. If you haven't booked travel yet, but are deciding on a trip this year after the outbreak is complete, I understand your hesitation. The good news is that some airlines have realized this will adversely affect near-term bookings, and they are offering full refunds for new bookings if you decide to cancel your trip. I would consult with a doctor if your personal health situation gives you pause in booking travel.
Alaska Airlines is waiving cancellation and change fees for any booking. Changes must be made by March 31st. The canceled flight credit can be used a full year from when the credit is issued and is for any destination.
American Airlines is waiving change fees on tickets booked before March 1st, and you'll be able to use the credit of the unused flight by December 31st, 2020 or when you booked, whenever is sooner. Tickets booked between March 1st and March 16th have one free change at any time included as well.
Delta Airlines has offered international flyers a one-time change fee waiver for booked tickets March 1st-March 31st. You'll have to rebook between now and February 28th, 2021. There are also no change fees for travelers traveling between March 1st and April 30th, 2020.
Emirates Airlines has waived change fees for any flight booked before March 31st.
Frontier Airlines is allowing flights to be refunded for a credit for travel until April 30th, 2020. Frontier allows changes to flights more than 60 days before travel, so those with further out plans can make changes for free as well.
Hawaiian Airlines is waiving change fees through March 31st for all flights.
JetBlue is offering waived cancellation and change fees for flights booked between February 27th and April 30th. Additionally, there are no change or cancel fees on new flights booked from March 6th to March 31st for travel until September 8th. You'll get a credit for a future flight if you cancel.
United is offering a credit for travel for flights booked between March 3rd and March 31st if you choose to cancel, as well as no change fees or cancellation fees. If you travel between now and April 30th, you're also eligible for a free waiver.
Spirit Airlines is allowing one free change, with fare differences applying. Changes must be made by phone. Phone number is 1-801-401-2222.
Southwest Airlines always has free cancellation and change fees, though you'll be responsible for the fare difference. Canceled flights will have the fare issued in the form of a credit.
When contacting airlines, please be patient- call centers are absolutely slammed (I've been calling them throughout the week with multiple hour waits), and employees are working overtime to serve their customers. Be kind, polite, and address the situation calmly.
What Hotels Are Doing
Hilton has announced that all reservations can be cancelled 24 hours in advance without penalty through April 30th. New reservations fall under this policy as well. They've also extended free night certificates from credit cards for an extra year, to August 31st, 2020.
IHG is allowing pre-paid stays through April 30th to be cancelled without penalty.
Hyatt is offering those that cancel prepaid stays 10,000 points per stay (this could actually be good for those with cheaper pre-paid stays) and allowing 24 hour cancellations for other bookings. They've suspended points expiration, postponed award chart changes until March of 2021, and are evaluating options for elite member qualification for 2020.
What Cruise Lines Are Doing
Short answer: shutting down for 30 days in the US. Read our in-depth post for more.
Now is the time for caution, not panic if you're planning to travel domestically or internationally. Monitor daily updates from the CDC (Centers for Disease Control) for warnings. I wouldn't cancel your trip voluntarily until the CDC warns not to visit a destination. You will be more likely get your money back if that occurs rather than canceling early. The US Government has advised against non-essential travel to South Korea, China, and Italy, and banned travel to Iran. They've also banned travel for European citizens to the US for 30 days.
If the uncertainty of the coronavirus is of concern, consider more risk-adverse destinations and experiences for your vacation in March such as exploring national parks, camping sites or hiking trails. Solitude is a plus during these times.
Prices will begin to drop as tourist destinations fight to attract visitors... thus allowing you greater flexibility of your budget when planning ahead. We haven't seen a major drop in prices yet, but if the crisis continues, we expect them to drop quickly.
Should I Get Travel Insurance?
If you are hoping that travel insurance will save you from a coronavirus-related trip loss, it will only help if you had already purchased the insurance before the outbreak was a "known event." Allianz, a major travel insurance provider, named this a "known event" on February 3rd. Even so, many plans do not include epidemics as a covered event.
However, you can cover your future trips with 'Cancel For Any Reason' travel insurance, which typically costs 10%-12% of your covered trip amount. This is truly 'cancel for any reason,' but you'll obviously be paying for the privilege.
If you have already bought travel insurance for a trip booked before the outbreak occurred, it will likely cover you. Just check the terms of your individual plans for coverage information, as they vary widely.
Credit card travel insurance won't help you much here either. Under the policies I checked, a viral outbreak is not a covered reason.
What We Don't Know
The virus continues to spread around the world, and we can't predict how it will affect travel in the coming weeks and months. My personal advice would be to not book international trips or domestic air travel until this crisis has concluded, and watch the news closely for the latest updates on your particular destination.