15 Valentine's Day Gift Ideas from Small Businesses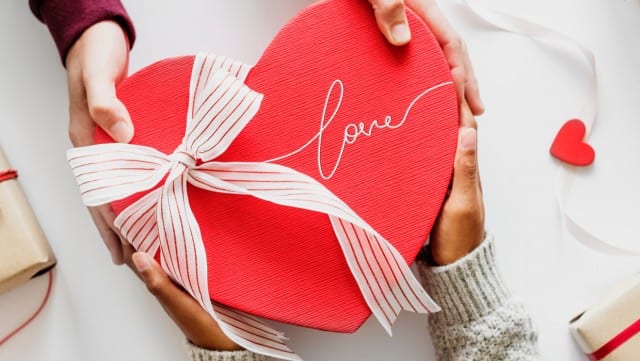 Valentine's Day is fast approaching and you may be starting to think about what you get your sweetheart. With all of the hard setbacks that small businesses took throughout 2020 and still into 2021, we wanted to remind you to check them out for gifts this Valentine's Day.
Valentine's Day Gift Ideas from Small Online Businesses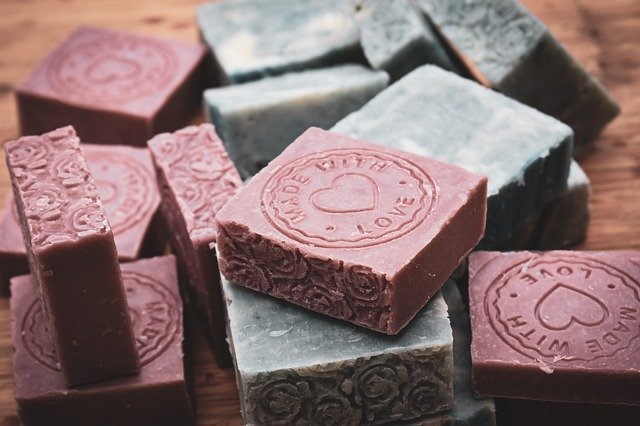 If you've got a lady on your list, treat her to some self-care beauty finds like bath bombs or face masks. Pair that with a great bottle of wine and a scented candle and your partner will be glowing. Below are some small business gift ideas that are sure to make her smile.
1. Creating fun and unique soaps LoveLeeSoaps on Etsy has some adorable Valentine's Day selections. Vibrant pink hues, conversation hearts, and even heart-shaped cookie soaps. This shop is also great if you're looking for a non-Valentine's Day novelty soap. If your gal loves cupcakes, turtles, or even broccoli, LoveLeeSoaps has a fun soap for you.
Our Valentine's Day gift pick: The Sweet Conversation Candy Heart Soaps are bright and fun and look just like the little Valentine's Day candies we all see and love every year, $7 for 10.
2. Harlem Candle Co.: A Black-Owned business out of NYC, has a selection of Valentine's Day exclusive sets. Choose from a candle with a wick trimmer, a candle with room spray, a trio of candles, and more. All candles are inspired by Harlem Renaissance icons and handcrafted using their top-grade soy blend wax infused with one of a kind fragrance oils.
3. Prosperity Candle: A hand-crafted candle brand that employs and supports women refugees and has a collection of gift sets perfect for the lady in your life. Their gift sets include candles paired with tea, chocolate, and even a cookbook with recipes from Afghanistan culture.
Our Valentine's Day gift pick: The Morning Calm gift set, featuring a candle in their Calm, Bliss, or Harmony scent and a set of shower steamers, which are like little aromatherapy bombs for your shower, $38.
4. Moonstruck Chocolate Co. is a handcrafted chocolate shop out of Portland, Oregon. They pair their ethically-sourced chocolate with flavors of the Pacific Midwest and offer truffles, bars, hot chocolate, and more.
Our Valentine's Day gift pick: The 20-Piece Over the Moon Collection comes in a heart shaped box and looks decadent, with flavors like champagne, cheesecake, salted caramel, and tons more, $50.
5. Abbey Creek Winery, owned by Oregon's first recorded Black winemaker, Bertony Faustin, offers a wide selection of wines and ships to 35 states. They offer red, white, rose, and sparkling options sure to please the palette of your wine-drinking Valentine.
Our Valentine's Day gift pick: Their 2018 Sparkling Blanc De Noir is described as "Sparkling. Full of life." and is a celebration of uniqueness and individuality. We can't think of a better way to toast your lady than with a glass of this wine, $40.
6. CaitlynMinimalist (Etsy) has a selection of memorable and thoughtful jewelry featuring handwriting of a loved one, pictures from children, or ready-to-ship custom initial pieces, all of which would make great gift ideas.
Our Valentine's Day gift pick: The Kid's Drawing Necklace comes on a chain pendant in your choice of gold, rose gold, or silver and features hand-made artwork from your own children, from $31.50.
7. Washington DC-based Lee's Flower Shop is a Black-owned family business and has been creating beautiful floral arrangements for 75 years! Their Valentine's Day floral selections include traditional red roses, tulips, and gorgeous lily bouquets.
Our Valentine's Day gift pick: We like the Precious Heart Bouquet with pink roses, red asters, and pink carnations, $75.
Note that Lee's Flower Shop works with FTD, which is an international floral retailer. Though you may want to shy away from these bigger online flower retailers, note that some arrangements say they are "arranged and delivered by florist" and some arrangements say that they ship in bud form in a box. If you want to support local florists, always choose the options that are arranged by florists – they'll likely use your local florist and you'll be supporting them while still sometimes getting a bargain.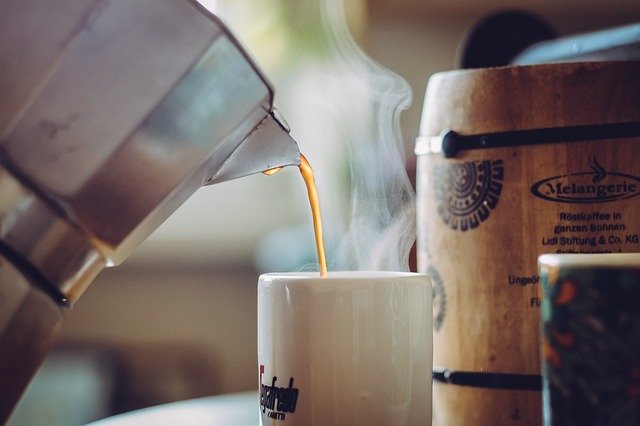 Men can be notoriously hard to shop for, especially during Valentine's Day. We've got some ideas for gifts that include grilling spices, coffee, watches, and of course, beer.
8. Chicago French Press is a perfect pick if your partner is a caffeine fiend. This Black-owned business delivers premium certified organic, fair-trade, and non-GMO coffee to coffee lovers nationwide. Choose from regular, flavored, or decaf coffee options in a wide vareity of sizes, grinds, and value sets.
Our Valentine's Day gift pick: The "Grind" monthly coffee subscription. Each month, your Valentine will get one 8oz bag of their favorite CFP flavor + One 3oz surprise flavor to try, $15.
9. The 64 oz. Craft Beer Tower from Spotted Dog Company, found on Amazon, offers refillable growlers that can be charged with CO2 so that your beer-drinking beau can have a fresh-from-the-tap beer right out of the fridge, $59.99.
In addition to the growler, you can buy your guy a gift card to support your local brewery. Use the brewery finder at CraftBeer.com and find your beau's favorite brewery or one that he hasn't tried yet. Once you pick a brewery, you can visit their website and browse to see if they have any gift cards available (some have e-gift cards, making it even more convenient) so he can stock up on craft brew or other merchandise.
10. FreshJax Organic Spices was started by the McDonald family in 2011 and creates organic spice blends for cooking and grilling. The spices are manufactured here in the US and contain no MSG, no artificial flavors or colors, no preservatives, and no GMOs. Plus, for every gift set or 2 large spice bottles sold, FreshJax donates 1 meal to hungry children. Shop spice gift sets for Keto diet followers, hot & spicy fans, veggie lovers, grill masters, and more to find the perfect seasoning to spice up your Valentine's Day (sorry, I had to).
Our Valentine's Day gift pick: Their best-selling 5-Piece Grill Seasoning Set is a great choice for any food-loving Valentine, $24.99 via Amazon.
11. Founded by Sheg Aranmolate, MD, MS, MBA, Leovard creates luxury skincare, haircare, lip, and nail care designed for both men and women. Using natural ingredients, these unisex skincare products are multifunctional and are intended to simplify the daily skincare routine. Select from multi-use cleansers, oils, and moisturizers depending on your concerns.
Our Valentine's Day gift pick: The Luxury Aftershave & Daily Facial Skincare System for Sensitive Skin features a two-step tonic and lotion duo to help soothe razorburn and prevent bumps and irritation, $27 via Amazon.
12. SPGBK (pronounced Springbreak) is a designer watch company out of North Carolina. A Black-owned company, their unique and colorful watches are all inspired by the community, culture, and memories of growing up in Fayetteville, NC, and the creators' strong passion for education. Choose from vibrant, silicone-band watches or their unique Apple Watch bands.
Our Valentine's Day gift pick: We love the vibrance of The Southview, which is a bright orange watch that honors a high school in their hometown of Fayetteville, $79.99.
13. ScriptLeather is a shop on Etsy specializing in personalized leather goods. Choose from a selection of keychains, wallets, and bracelets with custom personalization for the guy in your life.
Our Valentine's Day gift pick: The Handwriting Leather Wallet can be personalized with your choice of text in your actual handwriting for a special gift with a very personal touch, from $39.20.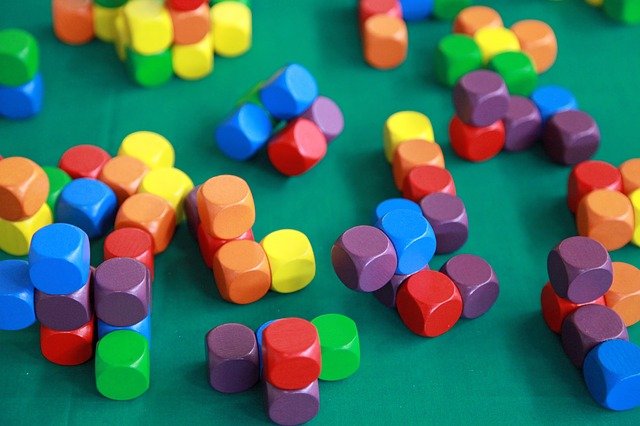 14. Sarah + Abraham is actually a stationery store based in Naperville, IL, but offer some really cute personalized gift ideas for kids. Choose from personalized plates, cups, chore charts, and more. All of the items have bright vibrant designs and can be personalized with your child's name.
Our Valentine's Day gift pick: The Personalized Puzzles come with multiple designs like unicorns, superheroes, mermaids, and more. These are best for children 2 and up and measure 8×10″, $24-$25.
15. An Etsy shop creating adorable handmade toys, MySunshineDesignsCM, features unique, non-toxic, wooden peg dolls. They are each crafted by hand and the artist shows diversity in her multicultured sets. There are also some larger sets of superheroes and princesses available.
What are you getting your partner for Valentine's Day this year? If you're shopping small and have a business we should add to our list, let us know in the comments!