The Smart Watch Round-Up: What to Buy and Why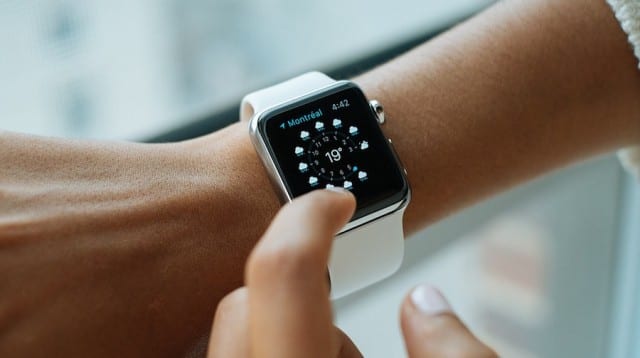 Yes, the Apple Watch has finally arrived on the smart watch scene, but with its hefty price tag and crazy-long waiting list, are you better off looking elsewhere for a new smart accessory?
To answer this question, I checked in with Brad's Deals tech editors and experts on all things smart watch: David Dritsas, Michael Ahene, and David Johnson. Here's what they had to say on the subject.
All-Around Best Value Smartwatch: The Pebble Time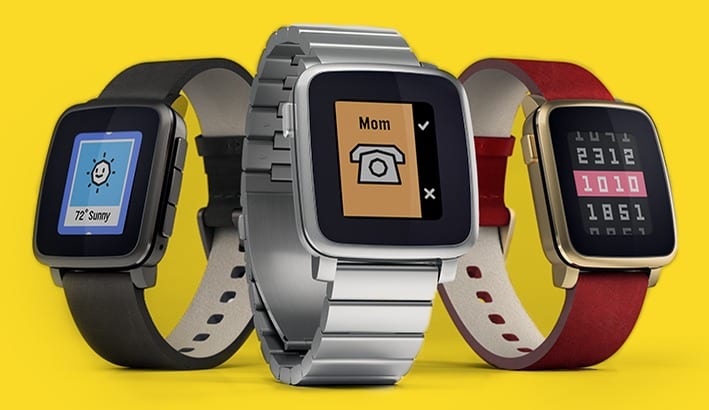 Pebble is relatively new to the tech scene, but what they lack in street cred, they more than make up for in community support. Beginning as a crowdfunded project back in 2012, it only took the small tech company an hour to raise their first million dollars on Kickstarter.
Johnson, who has had the original Pebble since its release in 2013, has high hopes for the Pebble's third and most recent incarnation, the Pebble Time.
"They won't start shipping until May and there's no way to order them if you missed the Kickstarter," said Johnson. "However, I've had the original Pebble since its release 2 years ago and the software has consistently gotten better over time. At $200, its the cheapest smart watch that I would recommend – but like most early-stage gadgets, it leans geeky in terms of look and functionality."
"In my opinion, if you really want a smart watch, get a Pebble," said Ahene. "You won't have to charge it every day, it doesn't try to overachieve in any area or take apps designed specifically for phones and shove them on your wrist, and it's affordable."
Dritsas isn't overly enamored with the Pebble's older generation wearables, but he's holding out hope for the Time.
"As for the Pebble, until Pebble Time comes out and has the color screen, I'm not interested," said Dritas. "The advance reviews for the Time are saying that it's not bad, but it apparently exchanges screen quality for battery life (maybe not a bad thing) and lacks some of the fitness features most smart watches have, which is one of the bigger selling points of a smart watch. But since Pebble is more open source, maybe that's not a problem."
Price
$200
Features
Pebble Time features a color e-paper display, an astounding 7-day battery life, a built-in microphone, customizable watch bands, iOS and Android compatibility and access to more than 65,000 apps in the Pebble app store, including the popular (if reportedly sub-par) fitness tracker.
Our Verdict
The Pebble Time is set to be the best smart watch on the market, but because it's not available for pre-order right now, you'll have to wait until the summer if you want one. It's also less pretty and significantly more geeky than some of its competitors.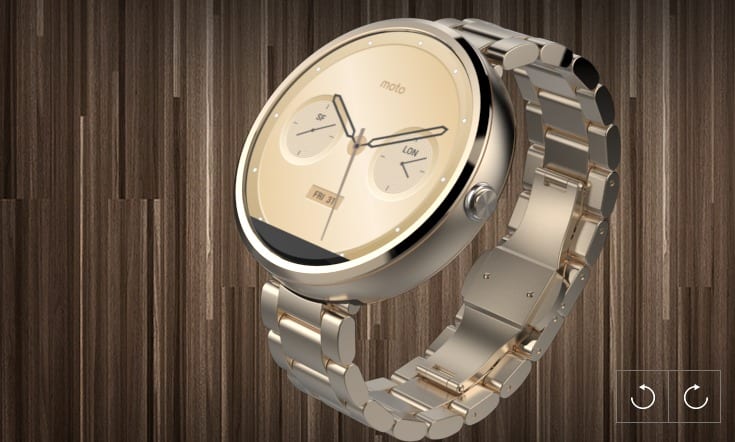 Arguably the best-looking smart watch on the market today, the Moto 360 is sleek, stylish and comes in several different designs.
"At $165 on the Google Play Store, its priced to sell," said Johnson. "However, its been out for almost a year and the recent price drop screams NEW MODEL COMING SOON. Like the Pebble, Android Wearables skew towards the geek crowd, and offer a limited app catalog. Unlike the Pebble, the Moto 360 currently only works on Android devices."
Ahene has a hunch that the Moto 360 2 (which has yet to be announced) will also be iOS compatible, so if you have an iPhone but still dream of wearing the Moto 360 on your wrist, you might be in luck if you wait a few months.
Dritsas agrees with Ahene and Johnson that the Moto 360 is the best look and value for an Android-platform wearable: "Moto is a great deal on an Android-compatible watch (though it gets mixed reviews) and it looks great."
Price
$165
Features
The Moto 360 comes with a 24-hour battery life, responds to Google Voice commands, shows text and chat notifications, has a wireless charging doc, is water resistant, syncs with Android phones running Android 4.3 or higher, and features more than 44 downloadable apps, including a fitness tracker.
Our Verdict
This is certainly one of the cheapest and most attractive smart watch model on the market right now, but if you're an iOS user or someone who needs to have the latest in technology on their wrist, you'll probably want to wait for the next release. The good news? The recent price drop indicates you won't be waiting much longer.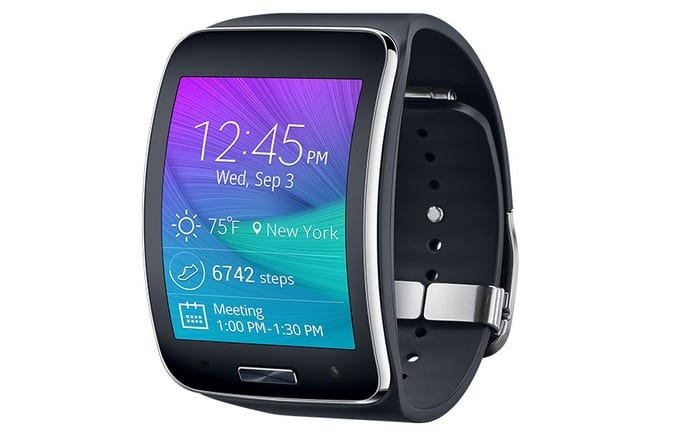 You might not be aware that Samsung has released SIX different Gear Watches since September 2013: the Galaxy Gear, the Gear 2, the Gear 2 Neo, the Gear Fit, the Gear Live, and the Gear S. The next incarnation, the Gear A, will likely be released later this year, but our tech editors aren't exactly jumping for joy at the prospect of the Gear A.
"STAY AWAY," cautions Johnson when asked about Samsung Gear Watches. "In the past two years, Samsung has released several models of smart watches under the 'Gear' moniker. Currently, they run a custom OS named TIZEN that has little support outside of the Samsung Ecosystem which means limited apps and only support for Samsung Phones (think Galaxy S and Note lines).
Ahene agreed with Johnson's wariness, calling Samsung's line of smart watches something "no one has ever asked for or wanted."
Price
$150-$350, depending on the model.
Features
The most recent model, the Gear S, features voice command activation, smartphone alerts (if you sync with a Samsung phone), a swappable band, two colors (white and black), standalone wifi, a curved, 2″ display, built-in GPS, a (teeny-tiny) keyboard, fitness tracking and a two-day battery life.
Our Verdict
Meh. Unless you have a Samsung Galaxy running Android 4.3 or higher, this watch will not sync with your smart phone, rendering its notification features essentially useless. It's also, in my opinion, one of the least-chic smart watch designs currently on the market. Even with the curved display, it looks clunky and antiquated, especially when compared to the sleekness and style of watches like the Moto 360. Hard pass.
The Microsoft Band looks less like a traditional watch and more like a thick black Livestrong bracelet, but it gets the job done. While it might not be the most stylish of smart watches, Johnson is optimistic about the salable value of this product.
"It's priced at $200, but offers some basic features like notifications and heath-tracking functions which might be compelling enough to get," said Johnson. "Another plus is that it works with Android, iOS AND Windows. It's actually the only smart watch option for Windows Phone users."
While the band does have a lot of different uses, its look and feel are still a little behind the times. I read more than one review lamenting the bulky feel of the thing, some even going as far as to call the wristband a "shackle."
Price
$199.99
Features
The Microsoft Band features a touchscreen display, a built-in microphone, a 48-hour battery life, onboard GPS, (reportedly kinda accurate) heart-rate tracking, email and text notifications, iOS, Windows and Android phone syncing, wellness apps like step and sleep trackers and guided workouts.
Our Verdict
While it's not the most fashionable smart watch, it's useful and surprisingly affordable, plus you can use it in tandem with all the top smart phone brands. This is a good bet if you're interested in a smart watch mainly for health concerns, but later versions are likely to be less bulky. If you don't care about looking cool and just want to up your fitness game, go for it.

Our tech editors are somewhat divided on the value of Apple's newest and hotly anticipated gadget, although they all appreciate its appeal.
Johnson thinks its the best of its class, a leader in design and functionality that's worth the price tag.
"The Apple Watch is definitely more costly than its immediate rivals, but there is a lot of built-in value that you don't necessarily have with either major competing platform," said Johnson. "The device is quick, offers lots of built-in functionality like Apple Pay and Siri, and already has a ton of apps that will be available to you on day one. The Sport collection of Apple Watches is a great entry level where you get all of the features, but at a fraction of the cost of the higher-priced models. Major downside is that it only works with iOS."
"It's an achievement in marketing," said Ahene of the Watch. "Overpriced, not the best design, does nothing that isn't being done and still has a higher demand than any other smart watch."
And Dritas thinks the $350 price tag is relatively fair for what you're getting.
"Is it overpriced?" he asked. "When it comes to the tech area, yes (maybe). When it comes to watches, no. The starting price tag is $349. As higher end watches go, this is on the lower end of pricing. People think nothing of spending that much on a watch that does one thing–tell time. This is an extremely sophisticated piece of technology that packs a lot into one wrist device. Seriously, people will spend more on hand bag."
Price
$549 for the Apple Watch, $349 for the Apple Watch Sport and $10,000-$12,000 (LOL) for the Apple Watch Edition.
Features
The Apple watch comes in two different sizes and features a wide variety of customizable bands, text, call and email notifications, a built-in walkie-talkie, wifi, fitness tracking, app access, GPS and Apple Maps, access to Apple Pay, and a somewhat lackluster battery life of 18 hours.
Our Verdict
Of course everyone here at Brad's Deals totally wants one of these, but we all fully admit it's mostly for the novelty and brand name. With the cheapest version of this baby going for $350, I'm going to sit back and wait for the next edition to come out. As we all know, first generation products are typically buggy and rife with issues, and to be totally honest, I'm not in love with the screen shape–it reminds me of my old iPod nano. But if you've got the money and want to flaunt it all over town, the Apple Watch does seem like a pretty useful investment.
The Cheap(ish) Standby: The FitBit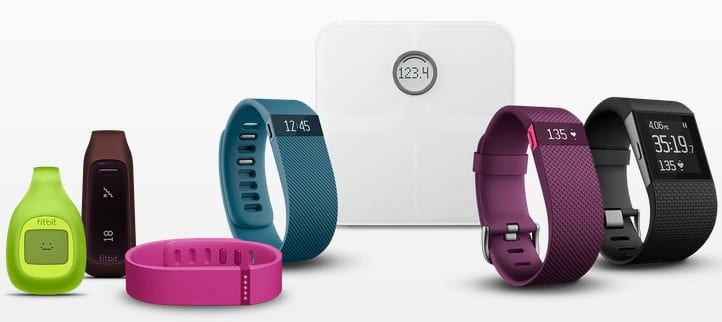 Sure, a FitBit isn't exactly the same thing as a smart watch, but as Johnson puts it: "Two of the most compelling reasons to purchase a smart watch right now are Notifications and Fitness tracking. Most of Fitbit's line of products offers only these two features, and at very competitive pricing if that's all you care about."
Plus, the FitBit Surge actually does feature a decently large watch face reminiscent of the Microsoft Band.
Price
$59.95-$249.95 depending on the model.
Features
The FitBit Surge features health and fitness tracking, sleep detection, a silent wake alarm, caller ID, text notifications, music control, GPS tracking and about a three-day battery life.
Our Verdict
Like Johnson said, if what you really care about are notifications and fitness tracking, you might as well go for the old standby. Sure, FitBits aren't as beautiful as the Apple Watch or the Moto 360, but they're relatively inexpensive and they get the job done.
So what do you think? Will you be investing in a smart watch any time soon? Sound off in the comments!