The Master List of Stores That Are Staying Closed on Thanksgiving Day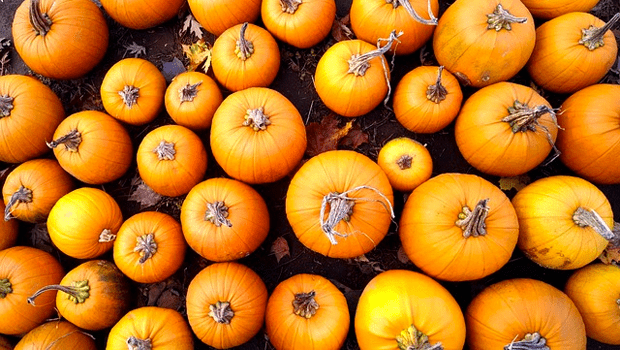 Here's a list of every store that's announced plans to stay closed on Thursday November 24, 2016 so their employees - and you - can enjoy Thanksgiving with your family.
Bookmark this post! We are updating the list as information becomes available. 
Our unofficial motto for Black Friday coverage is "show the work." With so much rumor, speculation, and misinformation swirling around Black Friday, you deserve certainty. Our list of stores that are staying closed on Thanksgiving is no exception. Unlike other lists you may have seen, we're providing a link to the source – along with a quote when it's available, so you know who to thank – so that you have more than just our word to go on. If we don't have confirmation, it stays in the "rumored or likely" column, even if we're 99.9% sure.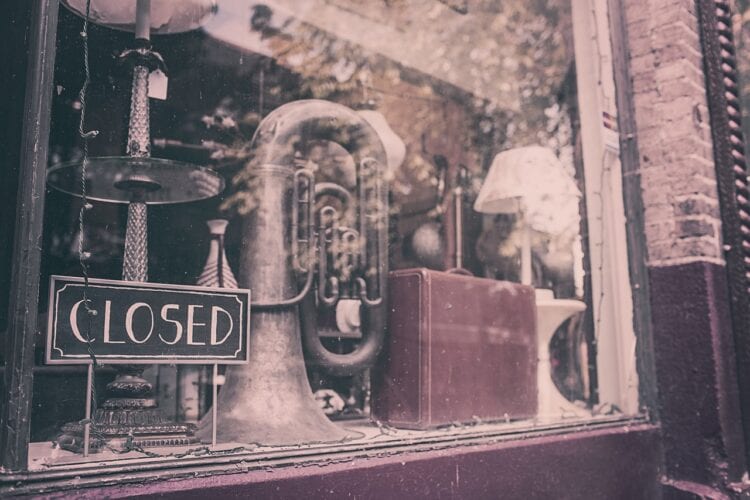 Confirmed:
A.C. Moore
Confirmed by A.C. Moore rep via Facebook
Academy Sports + Outdoors
Confirmed via email on 10/13/16
"We saw your list of Thanksgiving closures today and wanted to let you know Academy Sports + Outdoors will be closed on Thanksgiving Day so our team members can spend the holiday with their families and friends. We will open the next morning on Black Friday at 5 a.m." - Eric Herrera, Communications Manager, Academy Sports + Outdoors
Abt Electronics
Confirmed by Abt Electronics rep via Facebook
BJ's Wholesale Club
Confirmed via press release dated 10/3/16
"We want our Team Members and Members to enjoy time with family and friends on Thanksgiving," said Chris Baldwin, president and CEO, BJ's Wholesale Club. "Our clubs will be closed on Thanksgiving Day, and we'll be ready on Black Friday to offer our Members outstanding value and the best deals on electronics, exclusive toys and more. And for our Members who want to shop on Thanksgiving Day, BJs.com will offer a great selection of Black Friday deals."
Burlington
Confirmed via email to Brad's Deals
"Once again, Burlington is pleased to announce that all of its store locations will remain closed on Thanksgiving so that associates and customers can spend this special holiday with their friends and family."
Cabela's
Confirmed via cabelas.com
The Container Store
Confirmed by The Container Store rep via Facebook
Costco
Confirmed via costco.com
Craft Warehouse
Confirmed by Craft Warehouse rep via email
Crate and Barrel
Confirmed by Crate and Barrel rep via Facebook
Dillard's
Confirmed by Dillard's rep via Facebook
GameStop
Confirmed via press release on 10/11/16
"We love retail and serving our customers, but we are even more passionate about one of our core values: Protecting the Family," said Mike Buskey, executive vice president and president of U.S. stores. "We believe strongly that our associates are the heart of our company and they and our customers should have the opportunity to spend the Thanksgiving holiday relaxing with family and friends, and not worrying where to find the best shopping deals. This year, we are encouraging those retailers who plan to be open on Thanksgiving Day, to join GameStop and the other retailers who have announced they will be closed on this family holiday."
Guitar Center
Confirmed by Guitar Center rep via Facebook
H&M
Confirmed by H&M rep via Facebook
Half Price Books
Confirmed by Half Price Books rep via Facebook
Harbor Freight
Confirmed via harborfreight.com
hhgregg
Confirmed via press release
"We stand behind our core values and beliefs of being a family-first company," said Bob Riesbeck, President and CEO of hhgregg. "It's important to us that our associates are able to be home with their families on Thanksgiving, and we are encouraging our customers to do the same – knowing great deals will be available online, on Black Friday and through the weekend."
Hobby Lobby
Confirmed by Hobby Lobby rep via Facebook
Home Depot
Confirmed via homedepot.com
IKEA
Confirmed by IKEA rep via Facebook
Jo-Ann Fabric
Confirmed by Jo-Ann rep via Facebook
Lowe's
Confirmed by Lowe's employee and Brad's Deals fan Robbin. You can find her confirmation in the comments below.
Mattress Firm
Confirmed by Mattress Firm rep via Facebook
Micro Center
Confirmed by Micro Center rep via Facebook
Mills Fleet Farm
Confirmed via fleetfarm.com
Nordstrom
Confirmed by Nordstrom rep via Facebook
Northern Tool
Confirmed by Northern Tool rep via Facebook
Office Depot
Confirmed via press release on 10/13/16
"As we evaluated our store hours for this holiday and weighed the business and personal considerations, we decided it was best to provide our associates with the day off to spend time with family and friends by closing our retail stores on Thanksgiving Day," said Troy Rice, chief operating officer of North America for Office Depot, Inc. "While our stores will be closed on Thanksgiving Day, customers can shop our website starting at 12:01a.m. on Thursday for great Black Friday deals on laptops, gifts and office supplies."
Patagonia
We checked locations in several states using the store locator on patagonia.com, and all list Thanksgiving Day as a holiday during which they are closed. We're calling this confirmed.
Pier 1 Imports
Confirmed by Pier 1 rep via Facebook
REI
Confirmed via press release on 10/24/16
"This year, REI will shut down on both Thanksgiving and Black Friday because fundamentally we believe that being outside makes us our best selves – healthier and happier, physically and mentally," said REI CEO Jerry Stritzke.
Sam's Club
Confirmed via samsclub.com
Staples
Confirmed via press release on 9/30/16
"We encourage our customers and employees to enjoy Thanksgiving however they choose, with their families and friends," said Steve Matyas, president North American retail, Staples. "For our Staples customers who want to shop from home on Thanksgiving Day, Staples.com will offer amazing deals on great products that customers can buy online and even pick up in stores on Black Friday or ship to their home." (Staples also confirmed an in-store start time of 6am on Black Friday.)
TJ Maxx
Confirmed by TJ Maxx rep via Facebook
Von Maur
Confirmed by Von Maur rep via Facebook
West Marine
Confirmed by West Marine rep via Facebook
Maybe, Maybe Not
For this section, the retailer has confirmed that some, but not all, locations will be closed. Call your local store to see if they'll be open on Thanksgiving or not.
Unconfirmed, but likely to stay closed based on history of Thanksgiving closures:
Basically, if a store is in this section, they've never opened on Thanksgiving, or at the very least haven't done it in several years. So while no one on this part of the list is confirmed, we don't expect them to surprise us.
Whether you've got a store closing to share with us or just want to vent about Black Friday's incursion upon Thanksgiving, we're here for it! Contribute to the conversation in the comments below.