The Secrets to Maximizing United Miles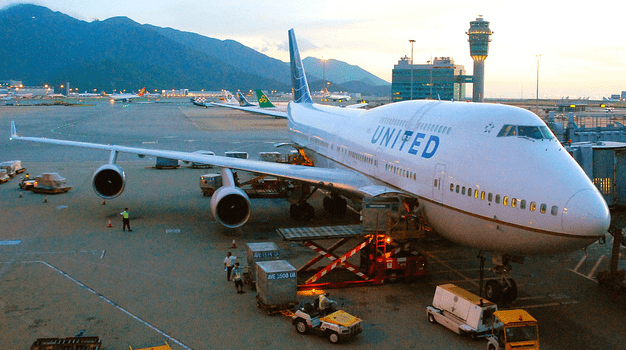 United MileagePlus miles are some of the most valuable in the travel world.  Not only is United a carrier with a large, global route map, it has some great partners in Star Alliance to fill in its service gaps.  Recently, we saw the Chase MileagePlus Explorer Card update its bonus offer to 50,000 miles.  It's a good offer, on par with their highest offers for the card in the past, and we thought now would be as good a time as ever to outline the MileagePlus program, and its sweet spots to use those miles.
The Basics
The United MileagePlus program is a good program to earn points and miles in for several reasons.  One, as mentioned, United and its partners go a lot of places.  Two, United doesn't charge high fees or fuel surcharges for award travel, keeping your cash in-pocket.  Flying on British Airways using British Airways Avios miles can be just as expensive as a roundtrip sometimes!
United Airlines is a part of Star Alliance, and as such has a number of in-network partners.  All of these airlines can be booked with award tickets using United miles.  They include:
Adria
Aegean
Air Canada
Air China
Air India
Air New Zealand
ANA
Asiana
Austrian
Avianca
Brussels Airlines
Copa
Croatia Airlines
Egyptair
Ethiopian
Eva Air
LOT Polish Airlines
Scandinavian Airlines
Shenzhen Airlines
Singapore Airlines
South African Airways
TAP Portugal
Thai
Turkish Airlines
United
Furthermore, United has additional partners that you can use your miles on.  They include:
Air Lingus
Aeromar
Cape Air
Great Lakes Airlines
Island Air
Jet Airways
Silver Airways
So, to be clear, you can use your United MileagePlus miles on any of the airlines mentioned above.  That's a lot of destinations (As of March 2014, Star Alliance alone serves 1,269 airports in 192 countries).
Booking Awards
For United, you'll want to pay attention to two separate award charts.  On all United and Panama's Copa Airlines flights, you'll use the United award chart below.  These points values are for one-way travel.  If you want to travel roundtrip, double the mileage.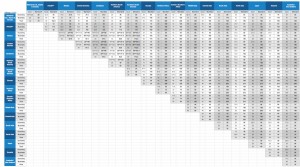 You may notice two types of awards- 'Saver' and 'Standard.'  Saver awards are for off-peak travel, and you can often find availability for these awards when you're booking awards (though they are capacity controlled).  Sometimes, though, you will only find standard awards (and you'll want to avoid that at all costs, since it is often double the number of points).
For Star Alliance and partner awards, you'll use this chart: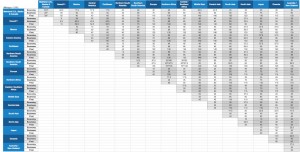 Keep in mind that these numbers are for one-way travel.  If you're traveling roundtrip, double the mileage.  Notice that there are no saver awards with this chart, just one price for each region-to-region pair!
Tips and Tricks of the Award Chart
You'll notice in the United Airlines chart above, some saver awards for the domestic travel square lists "10,000" as an award price.  If you are able to find a city-to-city pair within 700 miles with saver availability, this will be priced at 10,000 miles.  While this isn't as good as a low-fare award on Southwest or British Airways' distance-based award chart, if you're stuck with United miles, this is a great move.
Find yourself in Maui, and you want to island hop to Oahu?  United's chart allows you to do that cheaply, for 6,000 miles each way!
Another great rule that United has for its awards is that for roundtrips, you are allowed to have one stopover built into the trip.  A stopover is any stop in a city other than your destination for more than 24 hours.  Want to visit London for a weekend on the way to Turkey?  You can build that stopover into your itinerary, as long as there is award availability.
Booking Awards
When you want to book awards, I would first try United.com.  If you find saver awards on your dates of travel and preferred city pairs, then book it.  There are no booking fees for booking online (though $25 is assessed for over-the-phone transactions).
However, for our more adventurous users out there, you can use ANA's website to search for Star Alliance availability.  It's a little tricky, so hang with me.
Why would you want to go look at a website other than United for awards?  Well, it's because United.com doesn't always show all of the Star Alliance partners that have award space.  It's frustrating (trust me).  Flights on ANA, LOT, Singapore, South African, and Shenzhen airlines often don't appear.  If you're traveling somewhere where these airlines fly, and don't see availability on United.com, ANA's website may be worth a look.
Still with me?  Great.  Let's get started.  First, sign up for an ANA mileage account here.  Login once you have an account, and go to this link.  ANA requires you to have miles in your account to search for partner award availability, so that option will be greyed out.  Strangely, there is a glitch in their website, and it's easy to get around.  Instead, make a search for an international flight.  When the results come up, a button at the bottom that reads 'Use Star Alliance Member Airlines' will now be in blue.  There, you can continue to search to your heart's content for as many Star Alliance award flights as you'd like.  Note the flights you like, with all the necessary information (like dates, flight number, airline, and cities involved).
When you've found the flights you'd like, call United at 1-800-UNITED-1 to actually book the awards.  You'll be assessed a $25 fee, but if you can sweet talk the phone agent, you might escape a fee.  The answer's no if you don't ask!
Getting the Most United Miles Possible
As mentioned, Chase's MileagePlus Explorer card recently updated their sign up offer.  You'll receive 50,000 miles for spending $2,000 in the first 3 months of card membership.  In addition, you'll receive 5,000 more miles for signing up an additional cardholder.  The benefit of receiving 10,000 bonus miles when you spend $25,000 in a year is there as well.  You'll still receive one free bag when flying United, and get priority boarding.  There are no foreign transaction fees, and the card waives its $95 annual fee in the first year.
But, many don't know there are other credit cards out there that can net you some MileagePlus miles.  For one, there is a business version of the United MileagePlus Explorer card.  You can sign up your business using its EID, or use your personal social security number for sole proprietorships.
The Chase Sapphire Preferred Visa currently has a sign-up bonus of 40,000 Ultimate Rewards points.  These points can be transferred at a 1:1 ratio into your MileagePlus account for United miles.  Same goes for the Chase Ink Plus (70,000 points) and regular Chase Sapphire card (10,000 points).
If you already have a card that earns Ultimate Rewards points (like the ones just mentioned), you have more options.  You can transfer your cash back earned with the Chase Freedom card (10,000 points) or Ink Cash card (20,000 points) into your Ultimate Rewards account.
The Starwood Preferred Guest American Express can transfer its sign-up bonus of 25,000 miles into United accounts, but at a 2:1 ratio.  The nice thing about Starwood is they give you a 5,000 point bonus for every 20,000 transferred, so it's really like transferring 30,000 SPG points to United.  So, both the personal and business versions of these cards will net you 15,000 United miles each for meeting minimum spend requirements.
Please note, you shouldn't apply for these all at once!  We don't think it's advisable (nor do we think you can get approved for all these at once).  But, down the line, when you need to replenish your United miles, maybe consider one of the ones above.
An option for some may be to open a Fidelity account.  They offer up to 50,000 miles for transferring up to $100,000 into a new brokerage account($25,000+ nets you 15,000 miles, and $50,000+ nets you 25,000 miles).  It's not for everyone, but it's an idea!
We hope that this guide will serve you well as you plan on using your United miles.  Have any questions about what you just read?  Shoot up a flare for help below in the comments!
Cover image courtesy of Aero Icarus on Flickr.