The Complete Guide to the United MileagePlus Program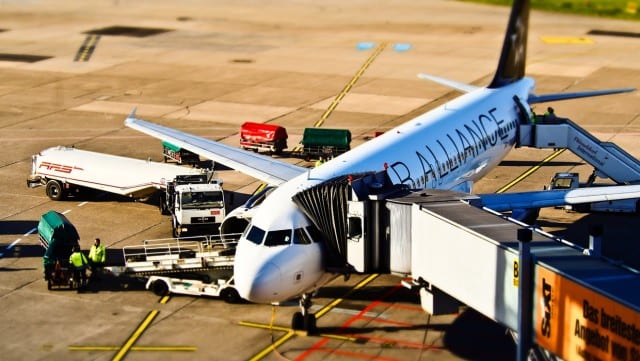 Editorial Disclaimer: Brad's Deals has partnered with CardRatings for our coverage of credit card products. Brad's Deals and CardRatings may receive a commission from card issuers. This content is not provided or commissioned by the issuer. Opinions expressed here are author's alone, not those of the issuer, and have not been reviewed, approved or otherwise endorsed by the issuer. This site may be compensated through the issuer's affiliate program. These user responses are not provided or commissioned by the bank advertiser. User responses have not been reviewed, approved or otherwise endorsed by the bank advertiser. It is not the bank advertiser's responsibility to ensure all posts and/or questions are answered. You can read our full advertiser disclosure:
click here
United MileagePlus miles are some of the most valuable in the travel world.  Not only is United a carrier with a large, global route map, it has some great partners in Star Alliance to fill in its service gaps. Unfortunately, the program has changed a lot over the years, largely negative for frequent flyers. Let's dive into the details on what makes this program special.
The Expert Guide to the United MileagePlus Program
The Basics
The United MileagePlus program is a good program to earn points and miles in for several reasons.  One, as mentioned, United and its partners go a lot of places.  Two, United doesn't charge high fees or fuel surcharges for award travel, keeping your cash in-pocket.  Flying on British Airways using British Airways Avios (a oneworld partner) can be just as expensive as a roundtrip sometimes!
United Airlines is a part of Star Alliance, and as such has a number of in-network partners.  All of these airlines can be booked with award tickets using United miles.  They include:
Aegean
Air China
Air India
Air New Zealand
Asiana
Austrian
Avianca
Brussels Airlines
Copa
Croatia Airlines
Egyptair
Ethiopian
Eva Air
LOT Polish Airlines
Lufthansa
SAS
Shenzhen Airlines
South African Airways
TAP Portugal
Thai
Turkish Airlines
Furthermore, United has additional partners that you can use your miles on.  They include:
Aer Lingus
Aeromar
Air Dolomiti
Azul
Boutique Air
Cape Air
Edelweiss
Eurowings
Hawaiian Airlines
Olympic Air
Silver Airways
Vistara
Plus, there's one "Star Alliance connecting partner" in Juneyao Air.
So, to be clear, you can use your United MileagePlus miles on any of the airlines mentioned above.  That's a lot of destinations (As of May 2020, Star Alliance alone serves 1,300 airports in 190 countries).
Earning Status
Unlike American and Delta, which earn status based on miles/segments flown and dollars spent with the airline, potential United elite members will have to earn it based on two factors: flying a certain number of Premier Qualifying Flights (PQFs) and earning a certain number of Premier Qualifying Points.
There is a backdoor way to Premier Silver status, though: Marriott offers its Titanium Elite members free Premier Silver status, without having to fly United once! You can earn Marriott Titanium Elite with 75 nights. I enjoy Premier Silver status because of this benefit, and received a free upgrade on my last United flight from Chicago to Phoenix (a $150 upgrade).
Premier Silver Benefits
You'll receive some great benefits with Premier Silver. First, you'll be able to access open Economy Plus seating at check-in, and have one companion join you complimentary. You'll also be eligible for upgrades for you and your companion up to a day before departure. Plus, you'll be able to upgrade Y- and B-class full-fare economy tickets. Each ticket will earn a minimum of 500 miles towards elite status, and 7x the fare for redeemable miles. You'll receive priority check-in, screening, boarding, baggage handling, and your own priority desk line, as well as a free checked bag.
Premier Gold Benefits
In addition to the above, you'll receive free economy plus at booking with Premier Gold status, for you and a companion. Plus, you'll receive upgrades up to 48 hours from departure. You'll earn 8x the fare in redeemable miles, and have lounge access at Star Alliance lounges internationally. You'll receive 2 bags at check-in, and have discounted or waived same-day flight change fees.
Premier Platinum Benefits
In addition to the Premier Gold benefits, you'll receive Economy Plus benefits for up to 8 companions. Upgrades could clear up to 72 hours from your flights, and have regional premier upgrades eligibility. Flights will earn you 9x the fare for redeemable miles. You'll be able to check 3 bags, and have discounted or waived phone service charges and discounted United Club membership. There's also a 10% discount in in-flight duty free purchases. There's also better award availability for premium cabins.
Premier 1K Benefits
Finally, there's Premier 1K. You'll receive the above benefits, plus upgrades clearing up to 96 hours ahead of schedule. You'll get instant upgrades on M-class tickets, and Global Premier Upgrades eligibility. Tickets earn 11x the fare for redeemable miles, and you'll have a dedicated 1K phone service line.
Getting the Most United Miles Possible
Earning United miles is not as easy as it once was- like many US-based airlines, they've moved to a revenue-based earning system. Once upon a time, you earned miles based on butt-in-seat miles flown, plus a multiplier for elite status and class of travel. Now, you'll earn based on fare paid on United flights, plus a multiplier depending on what status level you are. To make things more confusing, if you decide to fly a Star Alliance partner (and the flight is ticketed from them, and not United), you'll still earn miles based on flight distance and fare class booked.
United Mileage Earning Chart on United-operated Flights
| Status Level | Earning per Dollar: |
| --- | --- |
| Member | 5 Miles |
| Premier Silver | 7 Miles |
| Premier Gold | 8 Miles |
| Premier Platinum | 9 Miles |
| Premier 1K | 11 Miles |
Star Alliance Partners
Star Alliance partner flights earn different amounts of United miles based on the fare class you book, and the miles you fly. Note, this chart only applies if your ticket is booked through a partner other than United (your ticket number starts with something other than "016," which is United's number).
To find out what your ticket earns, you're going to have to do some math. First, find out how far your flight is (let's say it's a 1,000 mile long flight). You'll take the 1,000 miles, and multiply it by the multiplier on the partner's individual award chart published by United. So, maybe I bought a deep-discount economy ticket in K class on ANA. That mean's I'd earn 25% of miles flown in award miles, or 250 United miles. If I was a premier member, I'd also earn a bonus for flying select partner airlines, including ANA (the full list is Air Canada, ANA, Austrian, Azul, Brussels, Lufthansa and SWISS).
It's certainly not a simplistic process (and by design, no doubt). Feel free to consult the link above for the airline you're flying and booked on to find out how many award miles you'd earn.
Specialty Fares Award Chart for United
Finally, speciality tickets, like unpublished fares, bulk fares, group tour fares, and opaque tickets where you wouldn't know the fare you paid (like packages), earn miles based on fare class and flight distance. This is interesting, because depending on the fare class and distance flown, you make earn thousands of more miles than you otherwise would have paying for the ticket directly from United.

The United Explorer Card is a great option if you're looking to up your United Miles- currently earning 40,000 miles for spending $2,000 in 3 months.
But, many don't know there are other credit cards out there that can net you some MileagePlus miles.  For one, there is a business version of the United Explorer card.  You can sign up your business using its EID, or use your personal social security number for sole proprietorships. There's also the Business cards that get include United Club memberships that earn miles for purchases.
The Chase Sapphire Preferred card currently has a sign-up bonus of 60,000 Ultimate Rewards points for spending $4,000 in the first 3 months of account opening, and earns 2 points per dollar on all travel and dining purchases (1 point per dollar on everything else). These points can be transferred at a 1:1 ratio into your MileagePlus account for United miles.  Same goes for the Chase Ink Business Preferred  and Chase Sapphire Reserve card (50,000 points).
If you already have a card that earns Ultimate Rewards points (like the ones just mentioned), you have even more options with some of Chase's cash-back cards.  You can transfer your cash back earned with the Chase Freedom Flex℠ Card, Freedom Unlimited Card or Ink Cash card into your Ultimate Rewards account.
Booking Awards
Booking awards in the past required knowing the award charts. However, on November 15th, 2019, award charts disappeared, and United is now using demand-based pricing. This is terrible news. In addition, demand-based pricing has come to partner awards as well. One Mile At A Time saw a 10% bump in partner award prices for most regions immediately after United's announcement.
Tips and Tricks for United Awards
United used to be more flexible with routings and stopovers on award travel. Now, they have what they call an "Excursionist Perk":
The Excursionist Perk is a free one-way award within select multi-city itineraries. Members who book an itinerary with three or more one-way awards will be eligible to receive one of those one-way awards for free, if it meets all of these conditions:

The Excursionist Perk cannot be in the MileagePlus defined region where your travel originates. (For example, if your journey begins in North America, you will only receive the Excursionist Perk if travel is within a region outside of North America.)
Travel must end in the same MileagePlus defined region where travel originates.
The origin and destination of the Excursionist Perk is within a single MileagePlus defined region.
The cabin of service and award type of the free one-way award is the same or lower than the one-way award preceding it.
If two or more one-way awards qualify for this benefit, only the first occurrence will be free.
This was mainly put in place to stop "power users" like myself from using the award stopover rules of the past to stopover in Europe on the way to Asia from the US. For the regular user, there won't be many changes to your day-to-day award booking.
Finding Awards
When you want to book awards, I would first try United.com.  If you find saver awards on your dates of travel and preferred city pairs, then book it.  There are no booking fees for booking online (though $25 is assessed for over-the-phone transactions).
However, for our more adventurous users out there, you can use ANA's website to search for Star Alliance availability.  It's a little tricky, so hang with me.
Why would you want to go look at a website other than United for awards?  Well, it's because United.com doesn't always show all of the Star Alliance partners that have award space.  It's frustrating (trust me).  Flights on ANA, LOT, Singapore, South African, and Shenzhen airlines often don't appear.  If you're traveling somewhere where these airlines fly, and don't see availability on United.com, ANA's website may be worth a look.
Still with me?  Great.  Let's get started.  First, sign up for an ANA mileage account here. Log in once you have an account, and go to this link.  ANA requires you to have miles in your account to search for partner award availability, so that option will be greyed out.  Strangely, there is a glitch in their website, and it's easy to get around.  Instead, make a search for an international flight.  When the results come up, a button at the bottom that reads 'Use Star Alliance Member Airlines' will now be in blue.  There, you can continue to search to your heart's content for as many Star Alliance award flights as you'd like.  Note the flights you like, with all the necessary information (like dates, flight number, airline, and cities involved).
When you've found the flights you'd like, call United at 1-800-UNITED-1 to actually book the awards.  You'll be assessed a $25 fee, but if you can sweet talk the phone agent, you might escape a fee.  The answer's no if you don't ask!
 Overall
The United program is a pretty decent program for a US-based airline. It still has revenue-based earning, but there are lots of good credit cards that transfer their points directly into the program, making award travel easier. Unlike American, United award flight availability is a lot easier to find. Overall, I give this program my blessing for your future free travels.