5 Stores Offering Layaway for the Holidays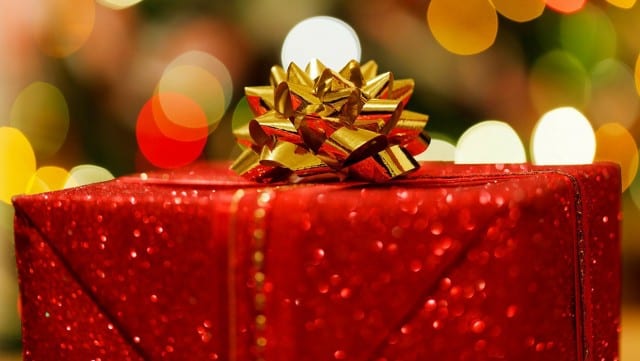 While we're not huge fans of layaway here at Brad's Deals, there are plenty of reasons why people take advantage of layaway programs during the holidays. But if it makes sense for you, then we've rounded up five stores that are offering layaway during the holiday shopping season.

In our opinion, layaway is a poor consumer decision that forces customers to literally lend money to big-name retailers AND pay them for the privilege. While it might seem like an easy way to finance holiday fun, it means paying extra money for things you could buy for less upfront.
That said, layaway programs remain popular for families on a budget who may not be able to afford alternative financing such as credit cards, or even if they just don't want to store the items in the same house as their snoopy kids. Raise your hand if you were one of those. Yes, my hand is up, too.
Burlington Coat Factory
Burlington Coat Factory layaway requires a 20% deposit and includes a $5 service fee, but that $5 will be refunded to you in the form of a $5 bonus card when you pay off the balance by December 24, 2018. There's also a $10 cancellation fee, and any refunds will be paid out in the form of a gift card.
GameStop
GameStop offers no-fee layaway with a $25 refundable deposit. The bad news is that it's limited to the products listed on the GameStop Layaway page and doesn't include toys or games. The good news is that it does include select gaming consoles, bundles, and various accessories – the stuff with heftier price tags that you're more likely to want layaway for in the first place.
Marshalls
This isn't offered in every store, but the ones that do charge either 10 percent or $10 down (whichever is greater) and a non-refundable $5 fee. Your order must be picked up or cancelled within 30 days, and if you do choose to cancel it's an additional $5 fee. Call your local store for details.
TJ Maxx
As with their sister store Marshalls, some TJ Maxx locations offer layaway, but information on their policies is hard to find online. Call your local store, and they'll be able to tell you whether or not they offer the service, and what their rates are if they do.
Walmart
Walmart's holiday layaway charges no opening fee, and a down payment of $10 or 10% (whichever is greater), and a $10 cancellation fee in most states. Items on layaway must be $10 or more, and the entire layaway order needs to total $50 or more – but for the record, Walmart's Black Friday deals will NOT be eligible for layaway since Thursday November 23rd is specifically excluded.
Again, we'd like to reiterate that layaway is NOT a frugal choice to make. You might be paying less money up front, but the end result will leave you paying more, and if you need to cancel a layaway order, you'll be paying on average $15-$20 for literally nothing. Bottom line: use layaway sparingly.
If you prefer to make payments on your holiday shopping, you might consider using a rewards card with 0% APR for purchases. This way, you can make payments without paying interest and earn cash back or miles, which could end up saving you more money than you would spend on a layaway plan.
What's your experience with holiday layaway? Love it? Hate it? Let us know in the comments!