I canceled my cable subscription, and this is what I've learned.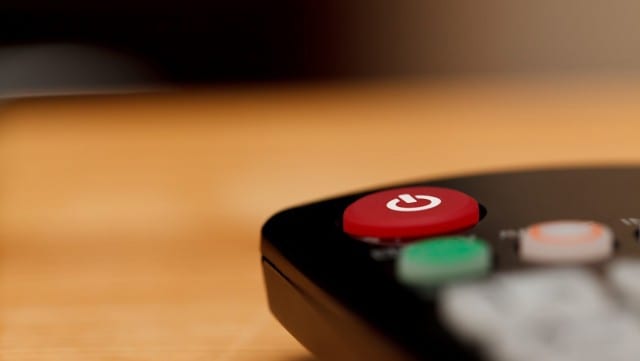 I canceled my cable two years ago, and it saves me about $44 per month. Here's what it's been like so far.
In my kitchen, I have a dry erase board on which I keep a running list of groceries to buy and chores to do. Two years ago, I had "CANCEL CABLE" written at the bottom in big loopy purple letters, circled for emphasis, plus an old cable bill stuck to it with a magnet just in case my message to myself wasn't clear enough.
Back then, the truth about my viewing habits was that I already relied heavily on streaming services, and I knew that most of my regular shows were available through them. But there was no easy, obvious streaming options for a handful of my most beloved programs, and having a DVR meant that I rarely watched any live TV. I got home too late for the national evening news broadcasts, and it was nice watching those on my own schedule with the ability to fast forward through all of the dopey pharmaceutical commercials. I wasn't quite ready to let go.
That all changed when HBO launched its cordcutter-friendly streaming option, HBO Now, just in time for the season premiere of Game of Thrones. It was finally time. I took a deep breath, steeled myself up for a multi-hour knock-down-drag-out fight with my cable provider's retention department, and took the plunge. And here's where I give a quick shout out to RCN, because outside of asking me why I wanted to downgrade my package to internet only, it was a short and pleasant conversation, I wasn't punted off to any retention specialists, and everything was arranged in under 10 minutes. Sorry, guys, but I have no horror story for you here, RCN was actually pretty great.
My first order of business after that was to make a list of everything I record on my TiVo before I had to ship it back to RCN (prepaid UPS labels FTW!), and find a different way to watch it. Here's what that looks like.
| Cable TV & DVR List: | Where to watch: |
| --- | --- |
| NBC Nightly News | ABC World News Tonight on Hulu Plus |
| NBC Chicago News at 6pm | Over-the-air |
| The Daily Show | Comedy Central on Roku |
| Game of Thrones | HBO Now |
| Last Week Tonight | HBO Now |
| The Voice | Hulu Plus |
| Agents of S.H.I.E.L.D. | Hulu Plus |
| Arrow | Hulu Plus |
| Sherlock | PBS on Roku |
| Vikings | History on Roku |
| Doctor Who | Amazon Prime Video |
| Orphan Black | Amazon Prime Video |
| Cardinals vs. Cubs MLB Baseball | Sling TV |
Apps like Fan TV and Yidio were really helpful for tracking down where to find my shows online. If you have a Roku, they also have a search option which is often pretty useful.
Note that I didn't mention any of my favorite shows from Netflix or Amazon in that list above. Nothing changed in the way I watch those after the cable subscription was gone. And of course, that was just my list from two years ago (though I've updated where to find them, if you're interested in that). In 2017, you can add these to the list now as well, including a few from Netflix, Hulu Plus, and Amazon that are well worth calling out – there's no shortage of excellent television on the streaming channels:
| Cable TV & DVR List: | Where to watch: |
| --- | --- |
| Westworld | HBO Now |
| Twin Peaks (2017) | Showtime |
| Outlander | Starz |
| The Handmaid's Tale | Hulu Plus |
| Sense8 | Netflix |
| A Series of Unfortunate Events | Netflix |
| Mozart in the Jungle | Amazon |
| Legion | Hulu Plus |
I haven't even mentioned gems like The Great British Baking Show and Miss Fisher's Murder Mysteries, series native to the UK and Australia, respectively, both of which are available on Netflix. Or the astonishingly good 3%, a dystopian Netflix Original Series developed in and for Brazil but which is available to all subscribers with subtitles. There's an entire world of international TV and cinema to explore. We're no longer limited to whatever half-baked sitcoms and procedurals the major American broadcasters picked up last pilot season, and thank heavens for that. With options like these, who needs appointment viewing?
However, there are definitely pros and cons, all of which are important to consider if you're looking to follow my lead.
In the two years since I gave up my cable, I've stopped watching the nightly news altogether and have not missed it. I get my news from online publications these days – New York Times, Washington Post, and such. I actually like this, because I'm no longer getting slickly packaged stories pared down to the barest details, optimized for dramatic effect with the merest blips of sound bites layered over dramatic breaking news music and sandwiched between a parade of pharmaceutical commercials. Why was I ever clinging to that? I feel a lot less emotionally manipulated and a lot better informed. In the fake news era, media literacy is an important skill to maintain.
Now, let's talk briefly about baseball. In-market baseball is sometimes available over the air, but Sling TV, which is available on all of the major streaming devices, now carries ESPN and all of the Fox Sports regional networks – including Fox Sports Midwest – with no blackouts. Unfortunately, the ESPN vs Fox Sports seems to be an either/or proposition for budget-minded cord cutters. ESPN is part of Sling Orange ($20/month), Fox Sports is part of Sling Blue ($25), and it'll run you $40/month to have both. For a 7-month season, that adds up to $280 to get your baseball fix. For hardcore baseball fans with no interest in the rest of what Sling TV offers, MLB.tv is a much better value, running $113 for the entire season.
Using a VPN to get around baseball blackouts, which I discuss in more detail below, has worked for me for the last two years. While it's technically against their terms of service, MLB, struggling to attract fans and possibly seeking to avoid the wrath of fans from three ball clubs L.A., Oakland, and Anaheim with densely populated overlapping territories with overly complex broadcast and blackout rules, seems rather disinterested in quashing the practice.
The Good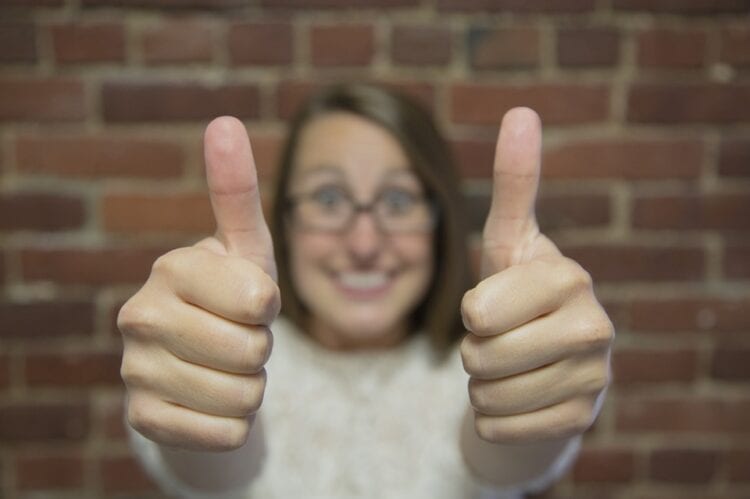 I'm saving about $533 annually.
My bill with a cable + internet package with HBO was sitting at about $170/month. After ditching the cable subscription, it's just $70. I could have called and threatened to cancel or switch and maybe gotten an offer to reduce the price, but I wasn't too interested in that when I figured that I wouldn't be missing too much if I dropped it altogether. And I was right, I totally didn't miss it. At the time, I calculated my savings to be about $1,200/year, but I've picked up additional streaming services in the two years since. I'm still saving enough money to make it worthwhile, and I feel like I'm getting a better quality experience for my dollar. Here's how the monthly costs break down in 2017.
RCN Internet: $67.98 ($815.76/year)
Hulu Plus: $13.07** ($156.84/year)
Netflix: $10.89 ($130.68/year)
Amazon Video (via my Prime membership): $99/year that I would be paying anyway for access to other Prime perks
HBO Now: $15.93 ($191.16/year)
MLB.tv: $112.99/year
Annual cost of cable + internet: $2,040.00
Annual cost of my streaming setup: $1,506.43
Annual savings of being a well-connected cordcutter in 2017: $533.57
(Pro tip: Charge your recurring streaming subscriptions to a cash-back credit card to put them to work for you and save even more.)
That list doesn't account for the times when I subscribe to a season of a favorite series through Amazon (see: Doctor Who, Orphan Black), or the handful of months when I'll subscribe to a channel just long enough to watch the current season of a show I want to see (see: Outlander, Twin Peaks). Neither scenario comes close to wiping out the savings.
** After watching Oprah exclaim her love for bread over and over and over on Hulu Plus, springing for the no-commercial upgrade was a low-cost way to hold on to my sanity. Unintended bonus: I missed out on all of the campaign ads during the 2016 election. Worth. Every. Penny.
The Bad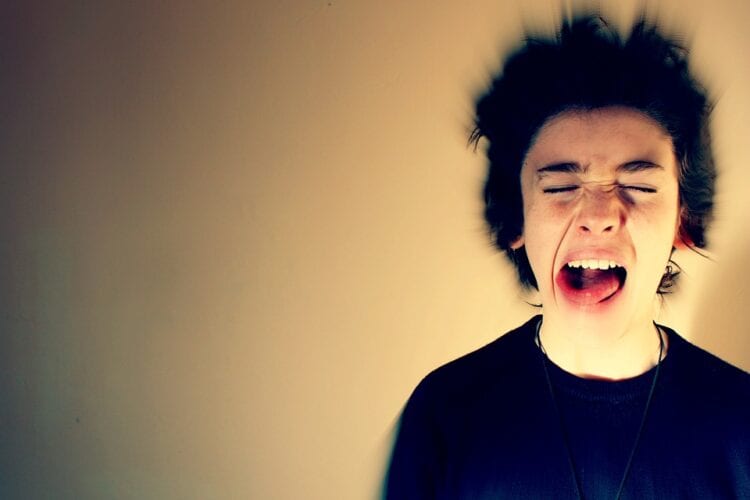 I'm cut off from cable-locked content I used to be able to stream.
One of the reasons I held on to cable so long was having access to HBO Go. All of HBO's content was available to stream, so long as you had a cable subscription to go with it. Once HBO was no longer to tethered to cable, it made sense for me to cut the cord. Two years ago, this "con" was a much bigger deal than it is now. Showtime and Starz have both since launched their own standalone streaming services in 2016. Bonus: You can tack these channels onto your Amazon subscription, where your credit cards are likely already connected. AMC is still behind the curve and I haven't missed it since Mad Men ended.
For over-the-air programs, appointment viewing becomes necessary. 
Remember when you made no plans on Thursday nights because it was the best night of the week for TV? Weren't the 1980s totally rad? I don't have a programmable VCR anymore, and in a world of social media spoilers, missing an episode of your favorite over-the-air-only show is downright intolerable. I have to commit to blocking out specific hours on specific days if I want to keep up, and that's not ideal.
New content shows up 24 hours after it airs… and that can be a drag.
The evening news is most relevant on the day that it's aired. By the time I catch it on Hulu, yesterday's breaking news has seen a dozen updates and revelations. The same is true of daily news comedy like The Daily Show, though the delay feels more tolerable here. If you're a fan of The Voice, the voting window will be long closed by the time you sit down to watch. And everyone at the office will be buzzing about the crazy season finales of everything a full day before it shows up in your Hulu queue. Torture!
I'm cut off from location-restricted content I used to be able to stream.
The programs that I can't watch in-season are pretty high on my pecking order. Doctor Who and Orphan Black are BBC America shows, and while BBC content is available to stream in the UK, US viewers are blocked. We used to circumvent it with a VPN, but BBC wised up to that trick and has blocked VPN access. As for baseball, well, that merits its own paragraph.
Network TV stopped showing over-the-air baseball years ago.
MLB.tv is a summer staple for me, and as a Cardinals fan in Chicago I get to watch every game… unless they're playing the Cubs, which is blacked out since Chicago is the Cubs' home turf and the expectation is that you should be able to tune in on your local TV stations. Except that without cable, you can't do that. I'm lucky enough to live within easy reach of Wrigley Field, but tickets are pricey and that proximity does me no good when a series is played in St. Louis. If you're a fan of either team, you understand precisely why missing this particular match-up is so incredibly painful. The rivalry between these two is long and storied and lives at the very core of who you are. Seriously, don't even get me started on the injustice of home territory baseball blackouts. There are volumes to be written about MLB cutting itself off from would-be fans in local markets and the missed revenue opportunities there, but I'll leave that to Rob Manfred to figure out. (And if you're listening Rob, please, please do figure it out soon. Please.)
Yes, I could subscribe to Sling TV if I really wanted to get Fox Sports Midwest, but I broke that cost down above already and TL;DR, it's not cost effective if that's the only thing I want out of it.
The Solutions
Most of the bad boils down to two very solvable problems:
Geographic blackout restrictions.
Appointment viewing.
And there are seemingly good solutions to both of these, though I haven't tested any of them yet myself. If you have, I'd love to hear about your experience.
Unlock location-restricted content with a VPN service.
It's a lot easier than it sounds, especially if you're willing to watch on a tablet or desktop computer. I've used Hola.org for blacked-out baseball games with good results. However, Hola.org has been the subject of a lot of criticism amongst online privacy advocates for selling users' data. That criticism is entirely fair, but it's also important to note that it's a free service, so that's probably to be expected. A good rule of thumb is that if a service is free, then YOU are the product. Still, with online privacy being a hot topic this year, it may be worth your time to look around for a reputable paid VPN. A lot of people whose judgment I trust on such matters like NordVPN, though I cannot personally vouch for them. Bottom line, DO YOUR HOMEWORK.
Get an over-the-air DVR to record off your antenna.
If not catching your local evening news is a big deal, then a Tablo DVR, which sells for about $200, would pay for itself in 2-3 months for most households. The highly rated TiVo Roamio is cheaper at $50, but requires a $14.99 monthly subscription.
Note: Not once in the past two years have I felt the need to take this step.
The final verdict? Two thumbs up!
Despite the cons, I'm extremely happy with my decision to give cable the heave-ho. Adjusting to the change in my TV viewing routine was smooth and painless. It's rare that I can't find a way to watch whatever it is that I want to see. Watching real-time TV has become intolerable, especially being subjected to so many commercials now that I'm used to not seeing any at all. It's really amazing to me how quickly the entire space is developing. With so many streaming provides developing so much high quality content, it's pretty clear that they're the ones shaping the future of entertainment, and jumping on board is easier than ever.
Rural television viewers are still running into problems. High speed internet isn't always available, or internet speeds sometimes aren't sufficient to support streaming video. And NFL fans are still going to balk at the lack of streaming availability, though the options are improving every year. SlingTV has ESPN, Amazon picked up the rights to Thursday Night Football for the 2017 season, and we're only going to see more of those kinds of streaming-friendly arrangements as time progresses. However, for 2017, those are still very real considerations to keep in mind before taking the plunge.
Hey cord cutters! Tell me something I don't yet know!
If you're a cord cutter with a tip I haven't covered here, share it with us in the comments!