Why Buying from Authorized Retailers Matters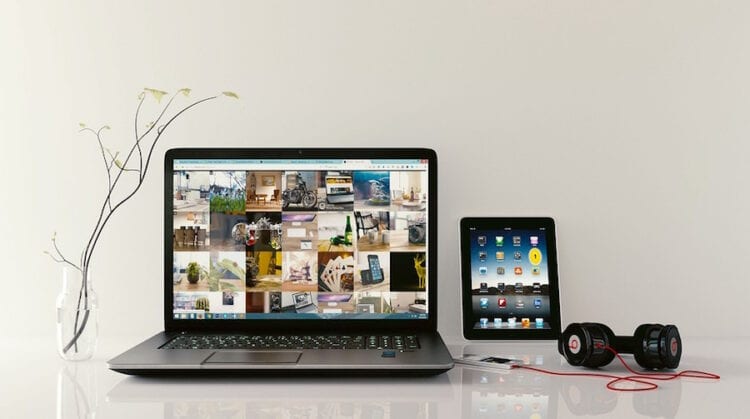 Not long ago, the Brad's Deals editors found an amazing deal on Amazon. It was an ONKYO home theater receiver, selling for an unbelievable $388.88 – $250 off the list price – plus free shipping. At first glance, it looked like the best price online. But when we looked closer, we realized it was too good to be true.
For the average consumer, the reason why is hard to spot. But as deal editors, we spend all day, every day searching for online bargains, and this gives us an eye for catching problems that most people wouldn't. In this case, the problem was that this item was not being sold by Amazon itself, it was being sold by a third party seller called Audio Video Sales Guys.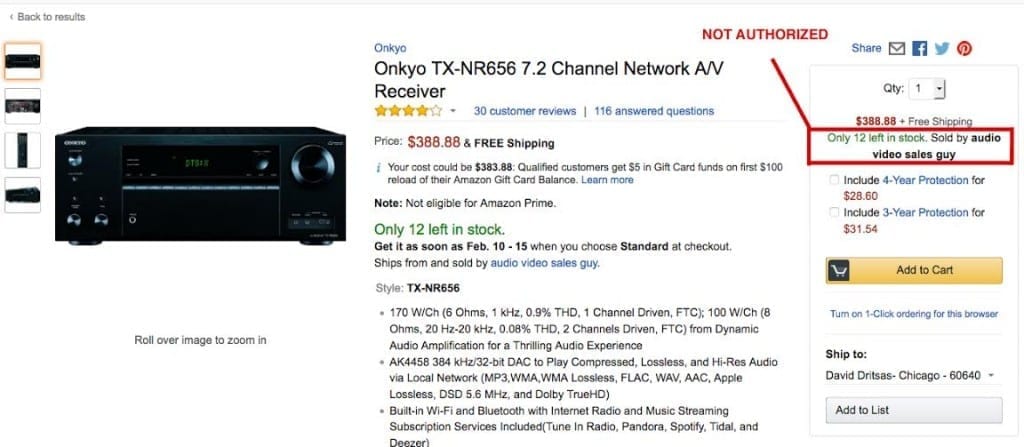 This might seem like it should be no big deal. Online retailers like Amazon, Newegg and Rakuten all have a large contingent of third-party sellers, many of which are legitimate retailers. Even some traditional brick-and-mortar stores, like Walmart and Sears, feature external sellers on their online stores, too. We've written before about why you should always price-check before buying from a third party on Amazon, but most people don't know that buying from these third-party sellers could also render your manufacturer's warranty completely and utterly invalid.
This is especially problematic when shopping for consumer electronics. Most top electronics brands take their authorized networks very seriously, and will be quick to warn you that buying from an unauthorized dealer means forfeiting the automatic one-year warranty that is supposed to come with the item in question. This might seem cut and dry, but not so fast. Check out the very first retailer listed on their authorized online retailer list:
Amazon! That's enough to confuse even the most seasoned deal-sniffer. Even though Amazon is listed as an authorized retailer, that status doesn't apply to third-party Amazon sellers, even though they're using the Amazon platform to sell their goods. If you click through to the ONKYO page on unauthorized dealers, it says this, but it's easy to get mixed up if you don't know where to look.
ONKYO is far from the only company that will not honor warranties on their products if you can't prove you bought it from an authorized retailer. Apple, Canon, Sony, Bose, Nikon, and Samsung, to name a few, do the same exact thing. Why? Usually it's because they want to ensure the integrity of their own supply chain and to maintain quality control.
Whatever a specific company's reasoning for voiding warranties on products sold by third parties, there is no way for you to fight it, even if the product is genuine. The unauthorized retailers might offer a warranty of their own, but they usually are nowhere near as good as the manufacturer's, and are, on average much shorter (think 90 days instead of a full year).
So when shopping for tech on sites like Amazon or Newegg, ALWAYS double check you are buying from an authorized retailer. It's not hard find out. Brands that take it seriously are happy to let you know. A simple way to know is to just Google "[brand name] + authorized retailers" and you'll likely find the page on their company website that lists them all. When you're shopping on Amazon, Newegg and even Walmart, if the seller is third-party, it's usually listed right under the price on the product page. If it is third party, make sure to check the name of that seller against the authorized list or that brand. Just a few minutes of searching could save you a serious headache later on if your item needs to be repaired or replaced.
Pro tip: making purchases with certain credit cards can help you get a longer, more comprehensive warranty on your next tech purchase. Check out these related articles for more info:
Have you ever had an issue with a third-party seller voiding a warranty? Tell us about it in the comments!