Unique Gift Ideas for Every Kind of Grad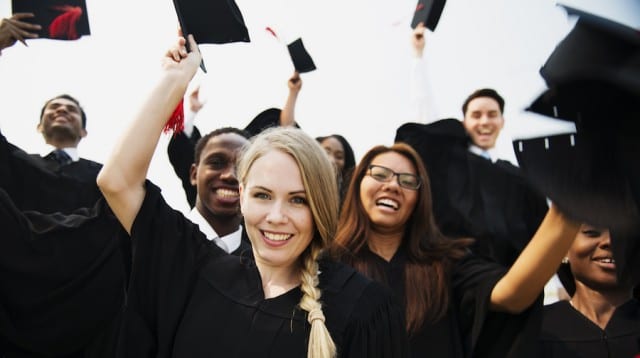 May is here, which means kids and parents alike are counting down the days until graduation. But with that light at the end of the school year tunnel also comes a growing list of graduates you need to buy gifts for. If you've given "Oh, the Places You'll Go" one too many times, never fear, Brad's Deals is here with a handy list of ideas sure to please.
Get Personal
Something that fits the bill for both college and high school (and even elementary and kindergarten) graduates is a personalized or monogrammed gift. This can be anything from a laptop bag to a phone cover to a blanket to a charm bracelet.
Check out all of our personalized gifts here.
Home Away from Home
Whether it's a high schooler going off to live in a dorm or a college grad renting her own place for the first time, everyday essentials are, well, essential. But laundry soap and dish towels aren't always a ton of fun to give, so create a themed gift with multiple items instead.
If you want to focus on laundry, get them the must haves like detergent and dryer sheets, but also throw in a cheery laundry bag or items she didn't even know she needed, like a shirt folding board.
Other fail proof themes? Dishes, tools, and first aid kits.
Check out our home essentials here.
Food for Thought
Since being a recent grad also means being strapped for cash, learning to cook your own food is not just an important life skill, but also a great way to keep from breaking the bank.
So why not get them a gift card for Instacart or a subscription to Imperfect Produce? And if they can't even boil water? Find them a local cooking class where they can both learn to cook and also meet new people in their area. And don't forget the old fashion cookbooks! Barefoot Contessa and Mark Bittman are solid go-tos.
Check out our food deals here.
Flower Power
Years ago during one of my many moves, a friend sent me flowers. She said she knew my place would be filled with boxes and everything would be out of order and at the very least the flowers would be something pretty to look at. With so many college grads moving into a new place and figuring out how to live on their own, sending them flowers would give them something pretty to look at while they get settled in. Plus, if you think it will take a while for your grad's home to feel homey, a number of businesses allow you to sign up for monthly delivery subscriptions.
Check out deals on flowers here.
Cash Money
And when all else fails, money is always welcome with this particular demographic. Think Visa gift cards, Amazon gift cards, or gift cards to their favorite catch-all stores like Macy's, Target, and Kohl's.
What are you buying your favorite graduate this month? Let us know in the comments below.