4 Reasons to Have Virgin Atlantic Miles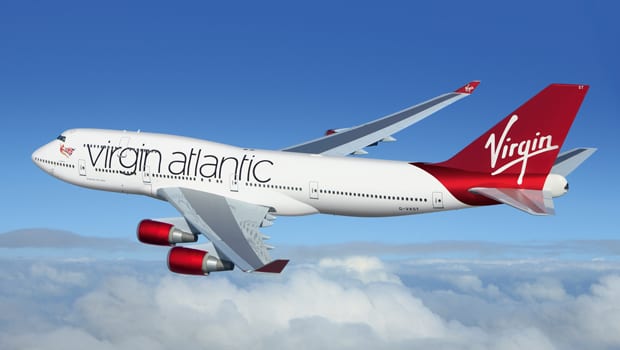 Virgin Atlantic is a pioneer in the airline industry, famously becoming profitable in the first year of operation in 1984.  It isn't a part of a major alliance, but does have many partners around the world to make traveling on award tickets a little easier.  With Virgin Atlantic being a transfer partner of Ultimate Rewards, you can rack up points quickly by earning a sign up bonus with one of Chase's credit cards.
The Basics
Despite these being Virgin Atlantic miles, I would recommend not using them for Virgin Atlantic flights.  Why?  Fuel surcharges and taxes.  British airlines like Virgin and British Airways are notorious for charging high fees on award tickets.  Thankfully, there is a way around this.  With 10 different partners, Virgin Atlantic has plenty of alternative options for award travel.  They include:
Air China (Star Alliance)
Air New Zealand (Star Alliance)
Air France/KLM (SkyTeam, Mileage Earning Only)
ANA (Star Alliance)
Delta (SkyTeam)
Hawaiian Airlines
SAS (Star Alliance, Mileage Earning Only)
Singapore Airlines (Star Alliance)
South African Airways (Star Alliance)
Virgin Australia
What's the best one to use?  Well, it depends on where you want to fly.
1.  Hawaii
Hawaiian Airlines offers fuel surcharge-free flights using Virgin Atlantic points from the mainland starting at 40,000 miles roundtrip.  While this isn't the best deal for those on the west coast out of all the frequent flyer programs (British Airways' award chart is distance-based, so roundtrips can be had for 25,000 points from the West Coast), it's a great deal for those on the East Coast, where flights will cost you much more.
2. Domestic Flights 
Virgin America is a good partner, if you're traveling to cities that they service.  West Coast flights are between 10,000 and 15,000 miles roundtrip, which is a good deal compared to 25,000 roundtrip for many of the legacy carriers.  Prices are priced city-to-city, so check out their site if interested in learning more.  Click 'spend miles' and the award chart will pop up.
3.  Traveling to and within Japan
A great way to use Virgin Atlantic points is traveling on ANA within Japan, which can be done roundtrip between any city for 15,000 miles.  If you plan on traveling to Japan, first class is a cheap 120,000 miles roundtrip from Chicago to Tokyo.
4.  Travel within Australia
Since Virgin Australia is a travel partner of Virgin Atlantic, intra-Australia flights are also very cheap.  In a country with such large travel distances, this is huge.  Sydney to Canberra is 8,000 miles each way, and Sydney to the other side of the continent, Perth, is 20,000 miles each way.
Benefits of the Getting an Ultimate Rewards Credit Card
As I mentioned above, transferring from an Ultimate Rewards credit card (like Sapphire Preferred, Reserve, Ink Preferred) to Virgin Atlantic is a great option if you've found the award availability. The Ink Preferred card has a 100,000 bonus right now, for example, enough for a round trip to Hawaii for two!
Conclusion
There are plenty of reasons to earn some Virgin Atlantic miles, even if you never plan on flying on the airline.  Any other frequent flyers of Virgin Atlantic out there?  Let us know your tips below!