Walmart Announces Holiday Plans But No Black Friday News Yet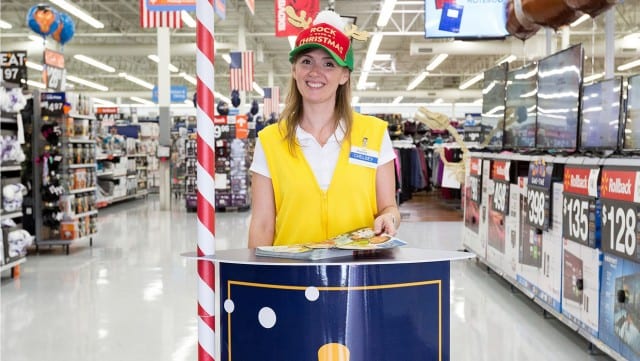 Walmart's holiday plans are big on things that "rock" and tease some of the deals and events you'll find starting this weekend. Here's everything you need to know. 

Shipping remains free with $35 minimum purchase
Target and Best Buy have already dropped their minimum purchase requirements for online holiday shoppers, but Walmart so far does not appear to be following their lead. You can, of course, opt to pick up your order at your local Walmart and take advantage of the Pickup Discount, or even use Pickup Today to schedule a same-day pickup for select items.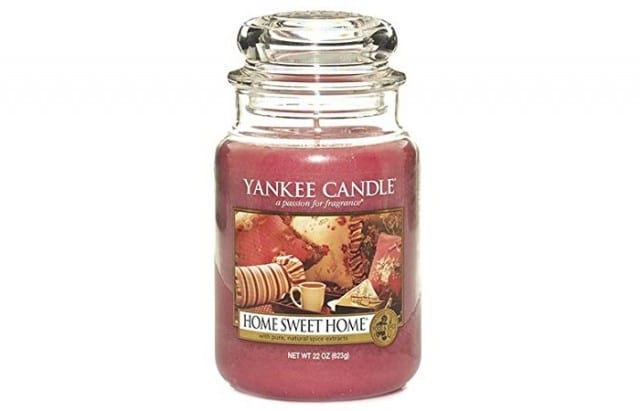 New higher-end brands! Well, kinda new.
According to the press release, "Walmart customers will now be able to gift items from national brands not previously available at the retailer, like Cuisinart, KitchenAid and Yankee Candle."
While that implies these brands have never before been sold at Walmart, that's not exactly true. We've posted deals for KitchenAid stand mixers from Walmart as recently as December 2016, and various Cuisinart appliances as recently as July 2017, so this seems like an odd bit of hype to us.
Fresh Rollbacks starting this weekend
Walmart is touting rollbacks on "thousands of items" beginning this weekend. The press release doesn't provide much else in the way of details beyond mentioning toy brands LEGO and Nerf, but this list from a Walmart rep gives you a pretty good sense of what to expect.
Toys
Home
Electronics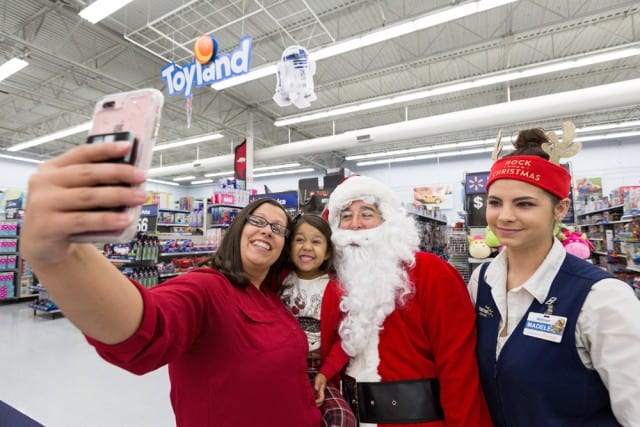 Holiday Helpers and Santa Selfies
The Holiday Helpers are back for 2017, just look for employees dressed in things like antlers and otherwise looking festive.
There also will be three themed "parties" to help patrons get ready for Santa, holiday parties, and more:
11/4 – Toys that Rock
12/2 – Parties that Rock
12/16 – Gifts that Rock
At this weekend's "Toys that Rock" event, kids can play with hot holiday toys, snap selfies with Santa Claus, and take a Toys catalog home to reference while writing up their wish lists.
No word on Black Friday … yet!
Walmart has promised to update us when they're ready to release their Black Friday plans. We expect that to happen sometime in the middle of next week, though Walmart is predictably coy about confirming anything right now. In the meantime, we have a few Walmart Black Friday predictions to tide you over.