Best Time to Buy a Grill is NOT Memorial Day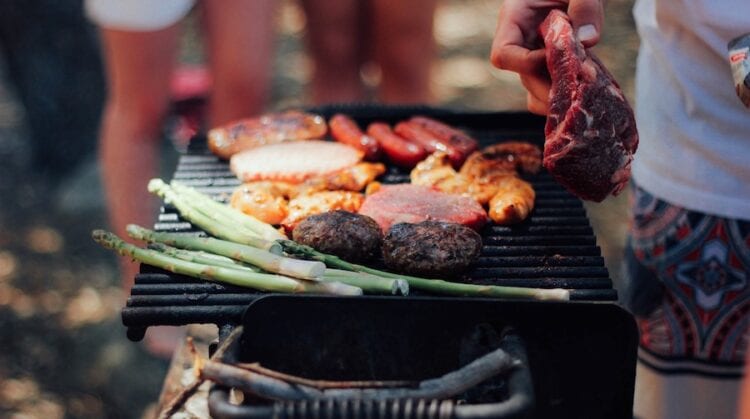 Grilling season is coming into full swing, and Memorial Day sales claim to feature deep discounts on some of the most coveted brands in the biz. But despite what retailers might say, this weekend is not the best time to buy a grill if you don't already have one. 
The best prices on grills — electric, charcoal, and gas — come at the end of the season, not the beginning. And while many retailers will advertise their Memorial Day weekend sales as the best prices of the year, that's just not true.
Sorry, the best time to buy is not now.
While it's true that you will see discounts on all kinds of grills on Memorial Day weekend, we saw lower prices just a month ago. For example, while Home Depot is touting this Dyna-Glo 5-burner grill at a "new lower price" of $179, just a few weeks ago we saw it at $149 during their spring sale. In general, while prices on grills will drop this holiday weekend, they are still going to be about 10 to 20 percent higher than the lowest prices we see in August, September, and even some sales in early spring.
But if you need a grill NOW, don't despair.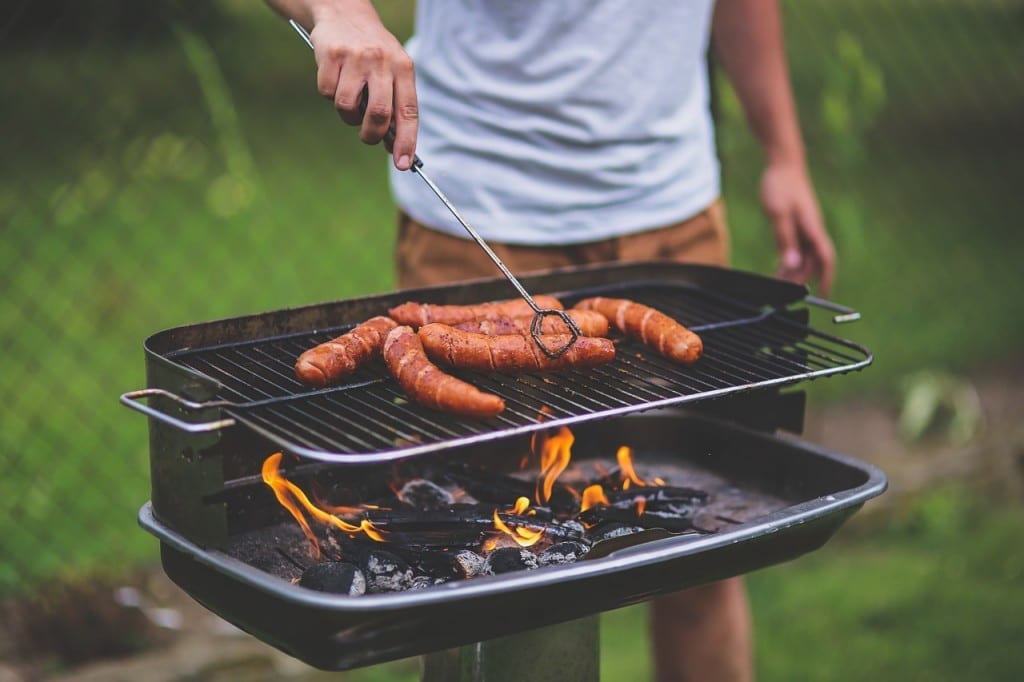 We get it. Waiting for the absolute lowest prices is all well and good, but it doesn't always make sense. After all, how are you going to throw all those entertaining summer barbecues if you wait until September to buy a grill? Luckily, this year's Memorial Day grill prices might be low enough to justify buying for the season, even if they're not going to be the best of the year.
Perhaps because Sears has not been doing very well lately, they are offering some very strong deals on grills right now, and you can even take an additional 10 percent off select grills with the promo code 10SEARS. For example, right now you can get this Kenmore four-burner grill for a final price of $252 after you use the code, which is just $12 less than the lowest price we've ever seen.
Also, if you just wait a few weeks, you'll likely see more discounts on other brands and at other retailers in June and July. As the season moves on and demand drops, retailers will start offering lower and lower prices so that they aren't stuck with excess inventory at the end of the summer.
Another way to save if you need to buy right now is to avoid any shipping fees by shopping at stores that offer free in-store pickup. Because grills are large, unless they offer free shipping, delivery fees will likely be very high, sometimes as much as $70. That's unnecessary if you can just go pickup a grill at the store.
How to save on buying gas.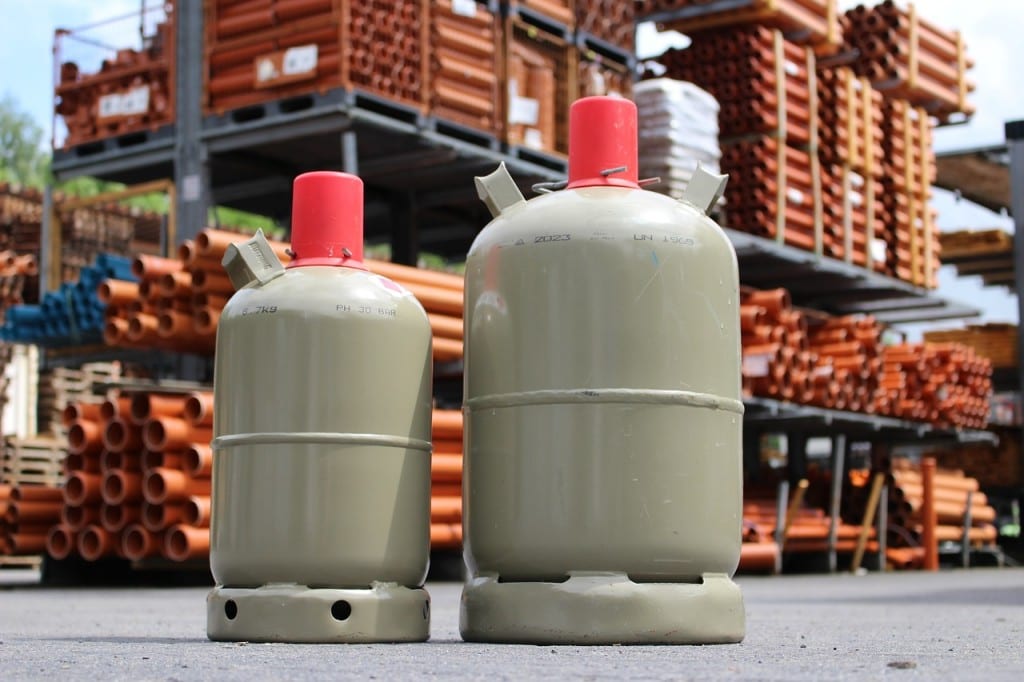 For gas grill owners, there are two ways to go about buying propane gas: buy a tank and refill it yourself or do a tank exchange, in which you buy a tank of gas and bring it back for a new one when it runs dry. Of the two, buying and refilling your own tank is cheaper in the long run.
The math can be a bit confusing, but the tanks are rated in pounds, the average tank 20 pounds and holds approximately 4.7 gallons of propane. You can pickup an empty propane tank, like this one at Home Depot, for about $30 (though we have seen some dip as low as $20), and fill up that tank at places like U-Haul for $3.99 per gallon.
If you want to save even more, do some local research on places in your area that offer propane tank refills. For example, we found one in the Chicago area that refilled tanks for about $2.76 per gallon, which turns out to be around $5 less than the price at U-Haul. Prices will vary per state, depending on how the gas is sourced and taxed.
If you want to participate in a tank exchange instead, just know that it's a little more expensive, as the first purchase can run you more than $40. One of the most popular exchanges is Blue Rhino, which you can get at some of the major stores, including Walgreens. Some rebates are available, like this one for $3, but that's not much of a discount.
After your first purchase, the exchange will cost roughly the same as filling your own, if not slightly more. For example, Blue Rhino's entry level tank is only 15lbs but the exchange costs as much as it would to fill a 20lb tank (around $19), so there are no cost savings there. So why even bother to exchange? The advantage is that every time you exchange, you are getting a certified tank that has been properly maintained and checked for safety. You are working with a flammable gas, after all, so some people may prefer to pay a little extra if they are too nervous to maintain their own tank over time.
Will you be buying a grill this weekend, or are you going to wait until the fall to score the best price? Let us know in the comments!
Related coupons: