The 8 Best Coffee Tips We've Ever Heard
Coffee is always a favorite deal for Brad's Deals shoppers. And to let you in on a little secret, it's also a favorite deal for Brad's Deals employees! We've got some big coffee drinkers on the BD team and we've …
---
Coffee is always a favorite deal for Brad's Deals shoppers. And to let you in on a little secret, it's also a favorite deal for Brad's Deals employees! We've got some big coffee drinkers on the BD team and we've got some great tips to share with you when it comes to everyone's favorite caffeinated beverage. From ways to brew it, ways to recycle it, and ways to get the most caffeine for your buck, keep reading for some of our favorite coffee tips.
In This Post
Our Favorite Coffee Tips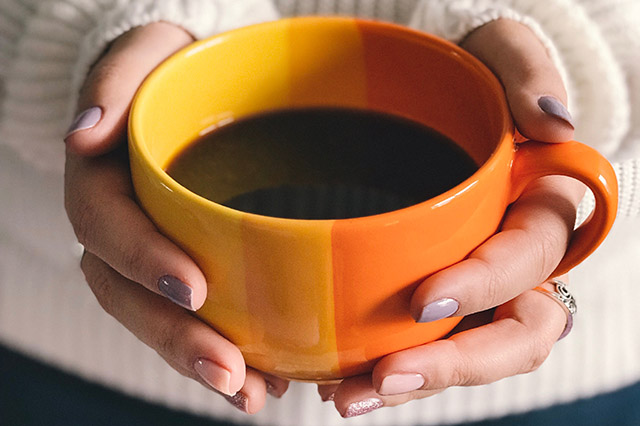 Whether you're trying to cut down on costs or just trying to avoid people (hey, we get it), you may be trying to do a little more home brewing for your coffee lately.
For some of our favorite at-home coffee tips as well as our favorite deals to keep you caffeinated on the cheap, you've come to the right place!
Get Light Roast For The Biggest Boost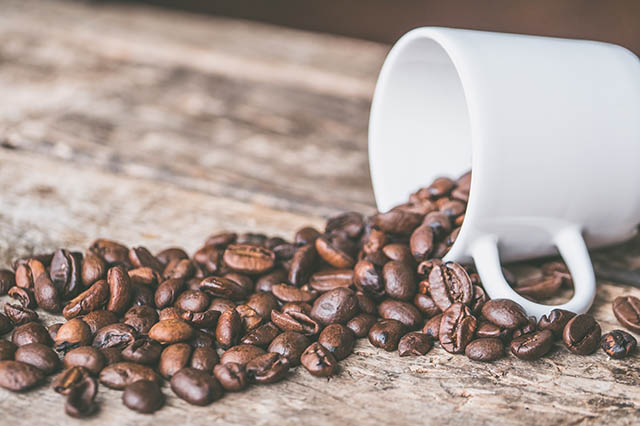 Have you ever wondered which coffee roast has the most caffeine? Depending on how you measure your coffee, one roast may come out on top. The average at-home coffee lover measures their coffee by volume. And by volume, light roasts have more caffeine per cup.
When beans go through the roasting process, they lose some water and density. The longer they are roasted to create a darker roast, the more density is lost, creating smaller beans. So if you were to weigh the grounds for each pot you brew, darker roasts may beat out the lighter roasts.
Bottom line, if you're an at-home coffee drinker scooping your coffee grounds like the rest of us, reach for the light roast Breakfast Blend and enjoy the jolt!
Keep Your Cold Brew Strong with Iced Coffee Cubes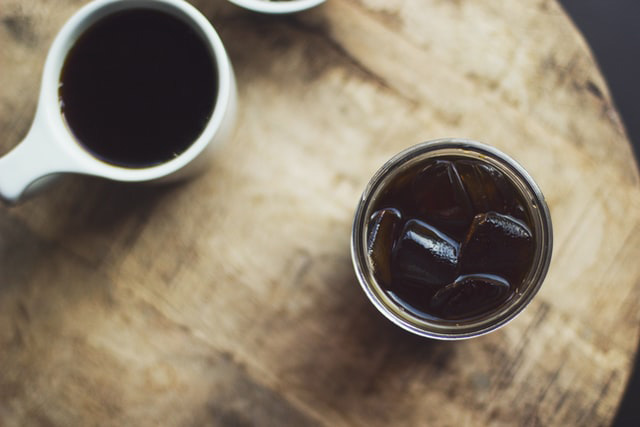 Do you drink your coffee iced even when the temperatures drop below freezing? So do we! The biggest problem with iced coffee when you try to brew it at home is diluting it with melted ice.
Try brewing some regular strength coffee and then pouring it into ice cube trays after it's cooled. Freeze the cubes and use those for your iced coffee to enjoy a perfect cold brew without the melted ice watering it down.
Using Coffee Grounds for Compost and Fertilizer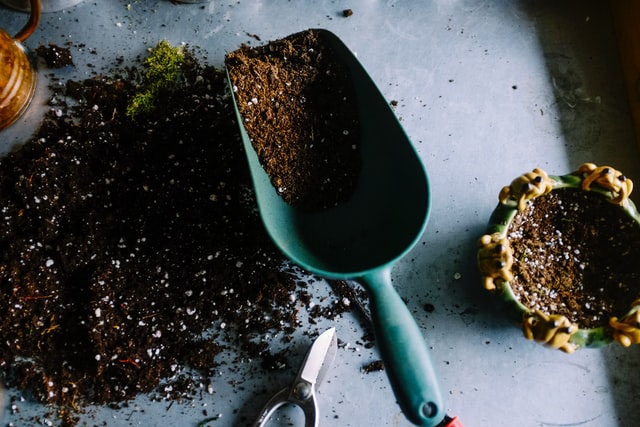 When I worked at Starbucks, we used to bag up the used coffee grounds from our espresso machines, and avid gardeners would come and take them to use for compost and fertilizer in their gardens.
To use coffee in your compost pile, just throw your used coffee grounds (and the filters too!) on your compost to add nitrogen and green compost material to your pile.
You can also sprinkle used coffee grounds directly on your plants as a fertilizer. This will help with drainage, water retention, and aeration.
How to Make Pour Over With Household Items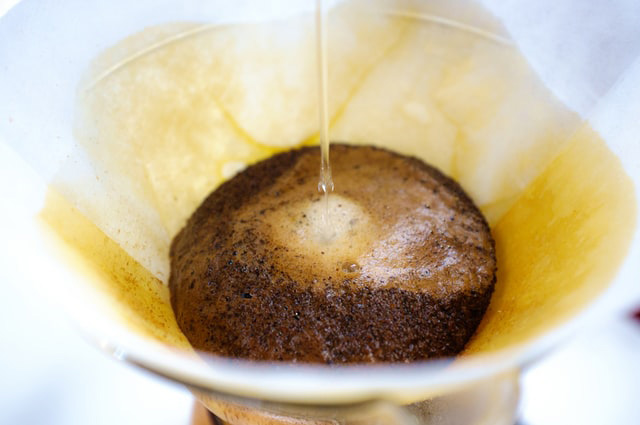 The technique of pour over coffee tends to highlight complex flavors when compared to traditional brewing. Using this method allows you to control the temperature, strength, texture, and flavor of your coffee.
To enjoy the perks of pour over coffee with household items, you just need some basics: freshly ground coffee, hot water, a filter, steady hands, and a cup for drinking.
Using butterfly clips or paper clips, secure your filter to the sides of your mug. If you don't have a coffee filter you can use a cheesecloth or fabric napkin to achieve the same results.
Add your freshly ground coffee to your filter and pour hot water into the grounds, allowing it to bloom for about 30 seconds. Add more water to the top of the filter and then continue to pour water every 30 seconds or so until your cup is full.
Check out this article for more at-home pour over tips.
If you end up loving pour over coffee and want to invest in a great pour over coffee maker, Chemex is a highly reviewed and customer-loved brand. Their 3-cup coffee maker is under $40 at Amazon.
How to Repurpose Coffee Pods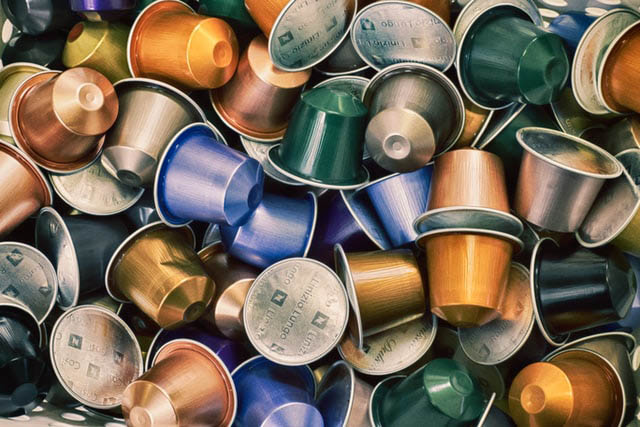 If you're a coffee pod addict and find yourself going through multiple K-cups every day, you might be wondering how you can recycle these little babies to do your part in helping the environment.
Your best bet is to consider shopping for compostable coffee pod brands, using a reusable coffee pod, or shopping brands like Nespresso that offer a coffee pod recycling program.
Another option is to get crafty and try repurposing used K-cups. We love this list of ways to re-use Keurig K-Cups that includes things like:
Sensory toys for toddlers
Holders for playing cards
Christmas bell ornaments
Dollhouse accessories
Cut Coffee Bitterness with Salt (or Butter!)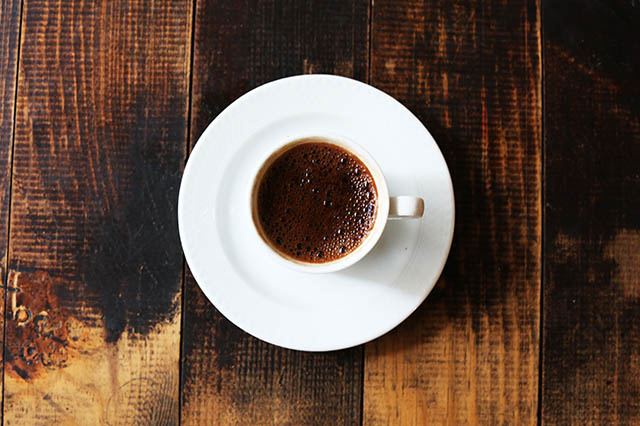 Another tip for coffee drinkers who might love the boost but not the flavor is to add some salt. Salt neutralizes the bitter flavor in coffee and can also bring out some of its sweetness and other nuanced flavors.
How much to add? According to Alton Brown, add 1/4 teaspoon to 6 tablespoons of ground coffee.
Another tip? Add salted butter to your coffee. This enhances the flavor and cuts the bitterness the way salt does, but it also provides some added fat and richness to your coffee which can help some people avoid the jitters.
How to Brew Espresso in Your French Press