Best Deals on Canada Goose
If you haven't been living under a boulder for the last five years, you've probably heard of Canada Goose. The Canada-based extreme outerwear manufacturer has been in the game since 1957, but only in recent years has the brand skyrocketed …
---
If you haven't been living under a boulder for the last five years, you've probably heard of Canada Goose. The Canada-based extreme outerwear manufacturer has been in the game since 1957, but only in recent years has the brand skyrocketed to ubiquitous fame (from 2013 to 2016, the company saw 40% growth). Keep reading to find out how to get deals on Canda Goose. This is likely due to their increased manufacturing capabilities,

brand awareness via word-of-mouth, and just the general fact that Canada Goose has become cool. Everyone seems to want one; however, jackets are notoriously expensive, often running for $900 or more.

If you're planning on making the splurge this winter, there are some things you may want to know. One, Canada Goose rarely if ever goes on sale. There have been buy-more-save-more events in the past at retailers like Neiman Marcus–with some savings bloggers claiming they got a $100-$200 discount–but at every single authorized retailer, Canada Goose is excluded from coupon usage. We will keep an eye on this potential opportunity to save throughout the winter months. So check back.

Essentially, we simply wanted to share some helpful tips on avoiding scams and fakes, if you are indeed pining to join the Canada Goose club.
Beware of Scammers
The relatively high price for Canada Goose has resulted in a shady outgrowth of faux-retailers selling knockoff jackets. If you search for the brand on Google, there are many results for sites claiming to sell them in the $500 range. Even I could barely tell the difference until you check the website's registration location, and they aren't anywhere near Canada. Remember, if the price is simply too good to be true, it probably is.
There are only a handful of authorized retailers. They include:
…and more. Check this list to see if your preferred store sells them.
How To Spot the Fakes
There are countless stories online of folks getting taken by fake retailers and receiving a knock-off Canada Goose jacket in the mail. There are four key differences noticed between the fake jackets and the authentic ones.
1) The jackets invariably come in a hard white box with the Canada Goose logo in the middle. If your jacket doesn't arrive in a white box, then your jacket is likely a fake.
2) Fake jackets routinely sport a badly replicated patch. If the patch has slightly-off embroidered and font, or bad stitching, this is a sign you've been had.
3) Authentic Canada Goose jackets have coyote fur; this fur is collected by certified Canadian trappers, lending them authenticity and a niche, since no other outerwear brand has coyote fur. Fake jackets will have fake fur.
4) After 2011, they began putting a hologram tag in every Canada Goose jacket. If your jacket has a hologram tag, it's real.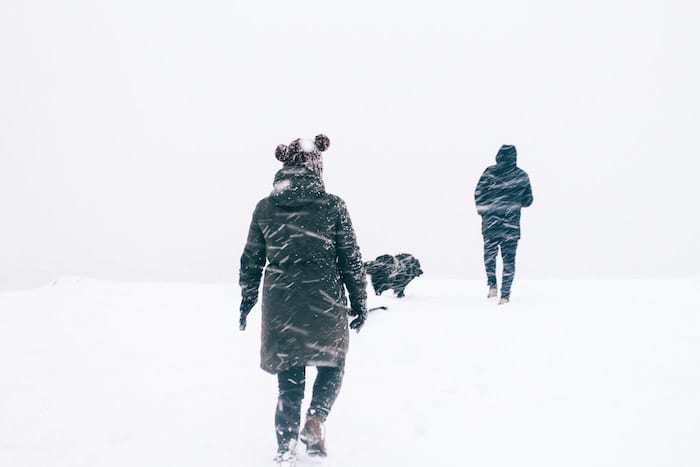 How to Get a Slight Discount on Canada Goose
As mentioned in the introduction, Canada Goose never goes on sale. There have been rare gift card events and buy-more-save-more promotions at various retailers like Neiman Marcus and Bloomingdale's, but we've yet to pinpoint solid dates or even if Canada Goose decides to let their authorized retailers run deep discounts. We will keep you posted on this as we move into winter.
Buy Discounted Gift Cards
There is one guaranteed way to get up to 10% off your first Canada Goose purchase, year-round. Visit gift card sites like Raise or CardCash and see if an authorized retailer is listed. For instance, right now at CardCash you can find Bloomingdale's cards up to 18% off. This means if you purchase enough value you will be able to get what amounts to an 18% discount on a Canada Goose jacket. At Raise, there are Nordstrom gift cards on sale for up to 5% off. If you're a disciplined saver and don't mind a little ninja shopping, this is a surefire way to get at least a small percentage off your Canada Goose purchase.
Use a Credit Card with Cash Back
It's not exactly a point-of-purchase discount, but using a cash back credit card that offers cash back at least eventually sends a little bit of money back to you.
Leverage In-Store Loyalty Programs
Some authorized retailers have loyalty rewards which, if you shop with them often, can shave a little bit off the cost. For example, Nordstrom Rewards members get 1 point per $1 spent. Once you hit 2,000 points, you get a $20 credit to spend on anything they sell. Or you could apply for the Nordstrom Rewards Visa credit card and get an instant $40 credit upon approval, plus 2 points per $1 spent, which you could then put towards a Canada Goose jacket.
Likewise, Bloomingdale's Loyallists get 1 point per dollar, and a $25 reward card for every 5,000 points accrued. Bloomingdale's credit card holders get 3 points per $1 spent.
Have you ever gotten a discount on Canada Goose gear? Let us know in the comments.
Related coupons: