Insider Tips for Black Friday 2022
Shop Black Friday holiday sales like a pro with these tips from our discerning deal-hunting team of experts.
---
Is Black Friday even still a thing? In a sense, yes. But it is constantly changing. Where we used to have a day or two of unbeatable sales that had us lining up in the cold, we now have weeks of sales to shop. That can get pretty overwhelming.
Some of our deal-hunting experts have been covering Black Friday deals for over a decade. Pair that with the knowledge that comes from analyzing deals every day and our team knows a thing or two about a good Black Friday deal versus one that is all hype.
We've got just 100 days left until Black Friday and we expect sales to start as early as September. Here are our tips for getting the best out of Black Friday this year.
Consider Alternatives
Being flexible is the best way to score deals during the holiday season. Rather than having a specific product from a specific brand in mind, be open to deals on alternative brands. We've put together lists of alternatives to some of your favorite items to help you save money and still snag some quality deals.
Check out our top picks for affordable alternatives to these popular brands: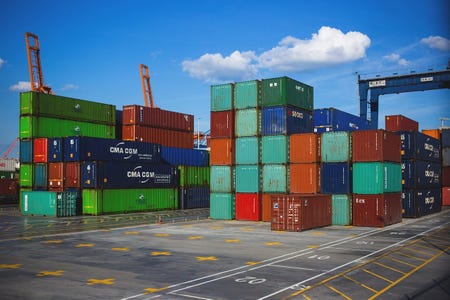 Supply Chain Catastrophe…Stronger 'Black Friday' Deals for You!
Make a List and Check It Twice
Make a list of must-haves for gifts and holiday purchases. These are the items you'll want to buy as soon as you see a sale. Discounts and price drops are a little more unpredictable this year, so jump on any must-have list items as soon as you can.
Add a few other might-want items to your list and keep an eye on the pricing for those. You may end up holding out to see if a deeper discount appears. But if you don't get a lower price, or miss out due to a sell-out, you won't be heartbroken.
Shop Early…Like Now
Inflation will impact Black Friday deals this holiday season in a big way. If you are looking for deals on the newest models and trending, must-have gifts, they will be harder to get. If you see a deal and it's within budget, don't wait for Black Friday and scoop it up as soon as possible.
You'll also want to start perusing clearance racks right now. It's a great time to shop clearance sales for gifts, stocking stuffers, and getting your home ready for the holidays. Retailers are looking to get rid of overstock items and that means you can reap the benefits. Now is also a great time to shop for heavily-discounted apparel and shoes for men, women, and kids.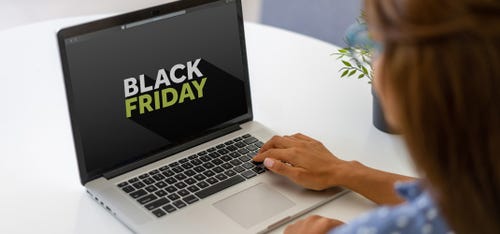 Expert Predictions for Black Friday 2022
Use Brad's Deals to Shop Smarter All Season
By creating lists and shopping early, you'll be able to spread your budget over a few months rather than spend it all in one day. This helps balance your daily expenses with holiday purchases so you can better stretch your dollar during inflation. Our experts closely monitor sales every day and know historic Black Friday values to help you find the best prices all year and avoid that last-minute rush.
Let our experts do the work for you this holiday shopping season. Download our free app and browse the best deals from anywhere.