The 3 Best Nike Alternatives to Buy
Nike is one of the brands we know is having a hard time with supply chain issues this year. Normally, we see tons of online Nike deals at Kohl's, Dick's Sporting Goods, Nike.com, and other sites. But this year, we're …
---
Nike is one of the brands we know is having a hard time with supply chain issues this year. Normally, we see tons of online Nike deals at Kohl's, Dick's Sporting Goods, Nike.com, and other sites. But this year, we're seeing fewer, and the deals we do see are higher in price than years prior. If you or your family and friends are activewear lovers, we've got three quality Nike alternatives for you to shop!
In This Post
For Apparel: Under Armour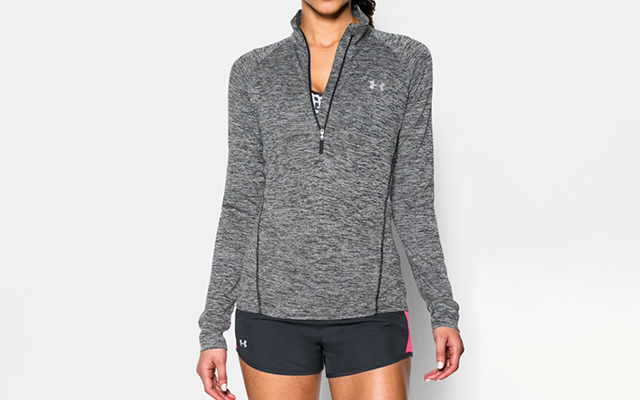 We find a lot of great deals on Under Armour apparel. They offer a ton of options from moisture-wicking tops to compression bottoms for men and women. Under Armour kids apparel is also available and if you look for the right deals, everything is super affordable.
What To Buy
Under Armour has a selection of best-selling and highly-rated apparel that customers buy over and over again. We recommend the following if you aren't sure what to try.
HeatGear apparel. The UA HeatGear polos are an excellent buy because you can wear them as a casual shirt or play golf. The fast-drying, moisture-wicking fabric keeps you cool and comfortable. We've seen these as low as $18, but anything around $20 is great.
UA Play Up Shorts. These women's shorts are a fan favorite, come in five color options, and we frequently see deals for $10.
ColdGear base layers. When the temperatures dip below "cool" and you still want to get your run on, their ColdGear base layers keep you warm but still dry. We often see men's and women's ColdGear leggings for $25.
Where to Shop
You can find deals on the official Under Armour website, and they also offer student and military discounts.
Don't forget there are other authorized sellers that offer Under Armour deals as well. Kohl's often has great prices as well as Proozy, Eastbay, and Field Supply.

For Shoes: Reebok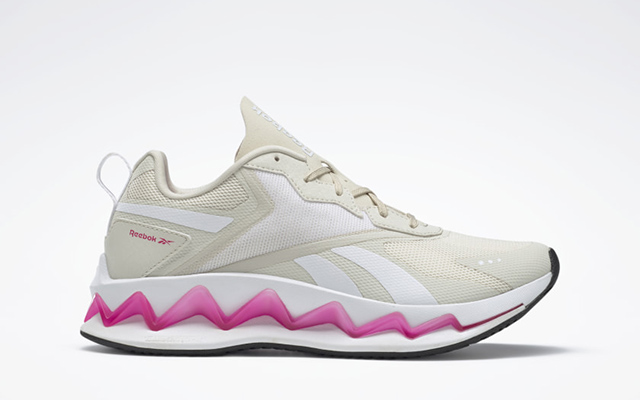 Throughout the year we see awesome deals on shoes for men and women from Reebok. We normally see the lowest prices during their Black Friday sale, which is often an additional 50% off! But no need to wait until November to shop, Reebok shoe deals happen all year round.
What to Buy
You can shop Reebok shoes for something classic, athletic, or funky. We love them for both running shoes and comfy slip-ons. Here are some of our favorite Reebok shoes.
Zig athletic shoes. Both the Zig Kinetica and Zig Dynamica are two models we see on sale regularly. They're both highly rated and drop to around $40 during promotions.
Classic Reebok slides. These classic slide sandals are casual, comfortable, slip-ons that we see on sale regularly for $10!
Where to Shop
We see some of the best prices at the official Reebok website. Though they offer 50% off most of their site for Black Friday, we see an additional 50% off sale shoes throughout the year.
Reebok also has an official eBay store where you can snag deals on Reebok shoes up to $20 less than you'll find them anywhere else, including Reebok.com.
For Shoes and Apparel: Adidas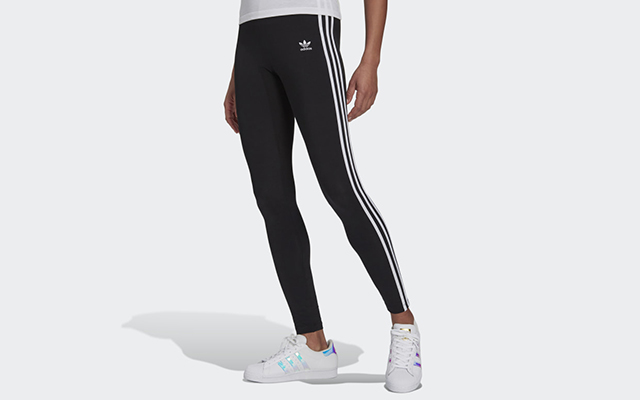 We see great deals for apparel and shoes around the $30 price point all the time. We love Adidas for casual and classic apparel and shoes. Shop for men, women, and kids.
What to Buy
Essentials Pants. A best-seller, the Essentials Track Pants are a classic athleisure staple for men. We've seen these track pants for under $30 on sale and they also have a jogger style that we've seen for around $20.
Adicolor Classics 3-Stripe Tights. These classic women's Adidas leggings come in seven colors, a full-length style, and have dropped to $28 in their Black Friday sales.
Adidas Grand Court Shoe. Available for men, women, and kids, this classic shoe often drops to around $30.
Where to Shop
Shop Adidas directly (their Black Friday sales usually see the lowest-of-the-year prices), or shop stores like Academy Sports, Proozy, and Kohl's to snag discounted Adidas deals all year round.
Do you have a favorite activewear brand? Let us know in the comments!