Insider Tips for Holiday Travel in 2022
With high inflation and skyrocketing car rental prices, travel looks different this year. Our experts share tips for getting the most out of holiday travel in 2022.
---
Travel restrictions loosened over the past year, and prices went up in response to the increased demand. So how do you save on holiday travel this year? Our team breaks down our favorite ways to stretch your vacation dollars.
Book Direct Flights to Minimize Cancellations
Flight delays and cancellations made the news this summer. And, while we're sure airlines want to minimize these inconveniences during the holidays, we're ready for the worst. Our team advises travelers to book direct flights whenever you can get them on sale. Fewer flights means fewer chances for travel headaches.
Plan Ahead to Save Money on Unexpected Fees
There are a few ways to avoid paying surcharges on holiday travel, but the best advice is to plan ahead. In some cases, a little extra attention saves travelers from having to pay:
Baggage Fees
Surge Pricing
Overnight Parking Fees
Administrative Fees
Expert travelers, especially business travelers, already know how to avoid some of these extra costs. Some disappear with loyalty programs. Others require alternate plans (how to pay tolls in a rental car, for example).
Cruises Remain Cheap for End of Year Travel
The popularity of cruise travel took a major hit in the past few years. This resulted in some stellar deals on family travel. If you're comfortable with your preferred cruise line's health precautions, you can snag superior cabins at surprisingly low prices at the end of this year (and the start of next year).
A Strong Dollar Goes Further in Europe
The strength of the US dollar means wonderful things for Americans traveling to Europe. The Euro has been worth more than the dollar for almost two decades, but that changed this year. That means you'll get much more value for your money when you travel abroad.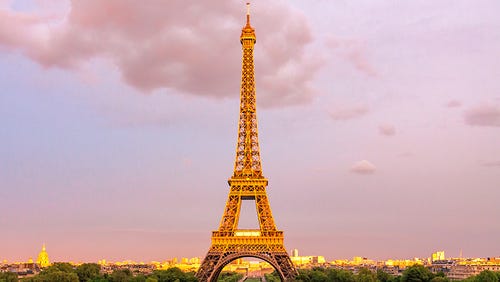 What a Strong Dollar Means for International Travel
Use Reward Points for Loyalty Bonuses
Brad knows how to leverage loyalty programs and credit card rewards for free travel. He taught us how to go to Disneyland for (almost) free! Read and understand the terms of your own reward programs. Then, maximize the value of your points to book a memorable trip.
To recap, we recommend the following when booking holiday travel this season:
Consider discounted 2022 and 2023 cruises
Rely on a stronger dollar in Europe
Plan ahead to avoid fees
Book direct to avoid delays/cancellations
Leverage loyalty bonuses for hotel deals
Looking for more deals? Check out our travel section for the best discounted flights, hotels, and vacation packages our team found today.
Why Is Travel So Expensive Right Now?