Don't Forget To Get Your Walmart Store Map for Black Friday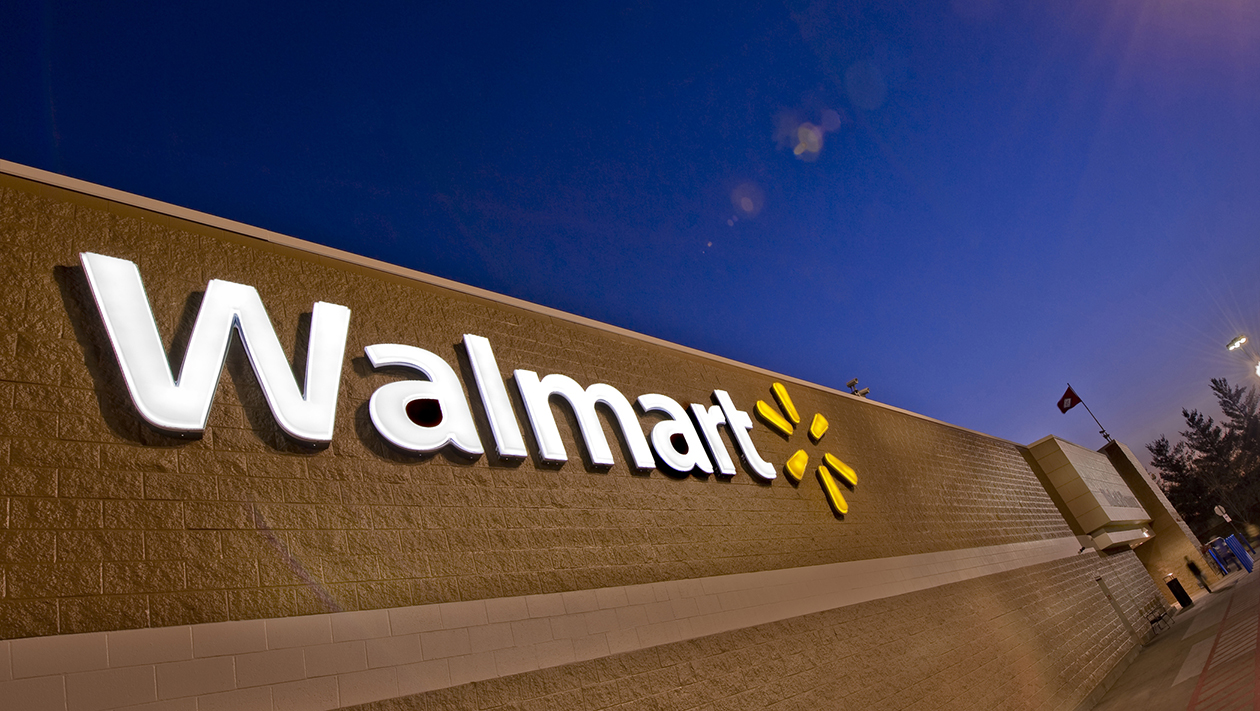 If you plan on shopping at Walmart on Black Friday, you may want to get your hands on one of the Black Friday maps for your local store. The color-coded aisles on the maps show you exactly where to get your hands on the best deals from their Black Friday ad. The maps are available on both Walmart.com and the Walmart app as of today.
How do I get my Walmart Black Friday Map?
Walmart has released maps for all stores within your local Black Friday ad. Using either the Walmart app on your mobile device or by visiting Walmart.com you can follow these steps to see your map:
Set your store to the Walmart you'll be shopping on Black Friday using their Store Locator.
Click to view your Weekly Ad.
Click on the Black Friday ad valid November 23 - November 23.
On page 2 of the ad, click the yellow 'Get Map' button to view your local map.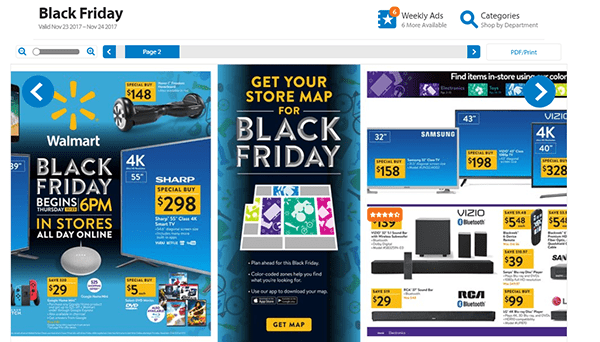 You can then view it  on your mobile device or download a PDF to save and print for quick and easy shopping on Black Friday.
Are they doing wristbands this year?
Walmart will not be doing wristbands for 2017. When we reached out to Walmart to ask about wristbands, we were told, "The Walmart Buying Team bought deep on the top items and didn't believe customers need this process any longer."
We do still recommend that you get in line early for the good stuff. They may have gone deeper than usual on inventory, but you don't want to show up fashionably late to find that they underestimated demand and you miss out on the one thing you wanted.
What else do I need to know?
Walmart's Black Friday sale will begin in-store on 11/23 at 6 p.m. local time. They will also have Black Friday deals online beginning at 12:01 a.m. ET Thanksgiving morning. We expect to see quite a few of Walmart's Black Friday deals online, but not all of them. If you have your heart set on a doorbuster or a very specific Black Friday deal, we cannot guarantee you'll find it for the Black Friday price online.
We will be keeping a close eye on Walmart deals all day Thanksgiving Day and Black Friday and will post the best deals we find within their sale. If you can't bear the crowds, but still want to get your hands on the Black Friday deals, we've got you covered. If you have something specific you want, visit our Deal Alerts page and create an alert for that deal. If an editor finds it on sale in any of the online Black Friday sales, you'll get an email so you can buy it.
Also, keep an eye on our Black Friday page to stay updated on all the news and deals available this year.
As always, leave a comment with any questions about the Walmart Black Friday sale or any other sales this year and we'll do our best to help!