What Are My Points and Miles Worth in March 2021?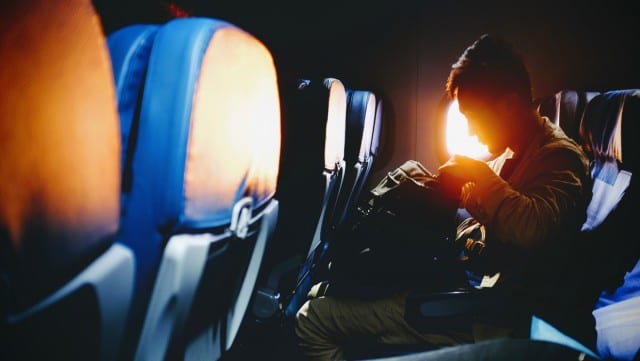 Editorial Disclaimer: Brad's Deals has partnered with CardRatings for our coverage of credit card products. Brad's Deals and CardRatings may receive a commission from card issuers. This content is not provided or commissioned by the issuer. Opinions expressed here are author's alone, not those of the issuer, and have not been reviewed, approved or otherwise endorsed by the issuer. This site may be compensated through the issuer's affiliate program. These user responses are not provided or commissioned by the bank advertiser. User responses have not been reviewed, approved or otherwise endorsed by the bank advertiser. It is not the bank advertiser's responsibility to ensure all posts and/or questions are answered. You can read our full advertiser disclosure:
click here
We post a lot about credit cards here on our blog, as well as elsewhere on Brad's Deals. Each credit card offers a different sign-up offer and earning currency, usually "points" or "miles." What's the difference between all of them? And, most importantly, what are your points and miles worth?
What Are My Points and Miles Worth?
Comparing one type of point or mile to another is like comparing apples to oranges. They're similar, but not equal. Each "award currency" one earns through spending money on credit cards, flying an airline, or staying in a hotel is only as valuable as what you can redeem them for. That redemption can change overnight, at the whim of the company that issues them. This article is an attempt to place a tangible value on each point or mile you may earn, based on research across the industry, and as much personal experience as I can offer from my millions of miles redemptions.
Miles vs. Points
First, what's the difference between miles and points? Miles are usually issued by an airline, like American Airlines or United Airlines. If your credit card earns "miles," it's usually a co-branded airline credit card, one that the credit card company offers on behalf of an airline. An example of this is the United MileagePlus Explorer Card, which earns United miles for spending on the card.
If your credit card earns "points," it can either be a co-branded card or a card issued by the bank's own brand. An example of a co-branded card earning points is the Chase IHG Rewards Club Premier card, which earns IHG points. An example of a bank-branded credit card earning points is the Chase Sapphire Preferred card, which earns Ultimate Rewards points. No points currencies are the same, and so earning one point in one program would not equal the same value as earning one point in another.
My Valuation Strategy
There are several data points that I referenced when creating the below values for each point and mile currency. Again, there's not an exact science to this, but we can infer some general "goal values" to redeem your points and miles for so that you know you're at least getting a good value back for your spending.
1. Ease of Use
Points and miles are only valuable if you can use them! If an award program rarely releases availability or makes it hard to use your points or miles for the best redemptions, it's simply not as valuable. American Airlines, Delta Airlines and United, which don't have traditional award charts anymore, are now guilty in this regard! The intent here is to make the likelihood of a sub-optimal points redemption much more likely. Furthermore, your ability to use the points and miles would factor into your own valuation, like if you lived near a certain airline's hub of operations.
2. Ease of Earning
The rate at which you can earn these points and miles also could affect my valuations. This could mean the earning rate in the individual program (like a distance-based airline program à la Alaska), or if the award program is a transfer partner of one of the credit card programs (like United is for Ultimate Rewards), as miles would be easy to accrue through credit card spending. Finally, I'll also take into account the historic price of buying miles, which can occasionally be a good deal if you're trying to fly in first or business class.
3. The Types of Awards You Can Redeem For
The "value" you place on any given experience is the most subjective part of my valuation. Some folks reading this blog will want to redeem their points and miles for the most premium experience possible–think Emirates First Class. That's one fun part about points and miles: getting something you normally wouldn't be able to afford.
The other side of the coin is a family looking to save the most out-of-pocket cash on a vacation. They don't care about flying first class to Orlando–they want free economy flights, a free hotel room, and their out-of-pocket costs kept to a minimum. I understand that inclination as well. We've even written about how to get to Disney World for a Dollar!
Overall, use these valuations as a guideline, and see how they fit into your overall travel strategy. Everyone is different!
Value of Credit Card Points in March 2021
Chase Ultimate Rewards are one of my favorite currencies, for a number of reasons. I value them at 2 cents per point, because of easy-to-accrue points and valuable transfer partners. Read our guide to Chase Ultimate Rewards.
Citi ThankYou Points I value at about 1.5 cents per point. They also have transfer partners, but they're less useful to the more casual traveler. Frequent changes to their credit cards that earn ThankYou Points (Prestige) makes it harder to use points effectively. Read our guide to Citi ThankYou Points.
American Express I value Amex at 2 cents per point. Their transfer partners are incredible and cover all alliances (with some airlines that aren't in an alliance). Here's why you should get an Amex Platinum card.
Capital One points used to be a strict redemption at 1 cent a point, but in the past year, they've added transfer partners, albeit at a worse rate than other credit card programs. For that reason, I give them a value of 1.3 cents per point.
Barclays have changed a bit since I first got the card, and they, too, are now valued at 1 cent per point for me. The new Premier card with transfer partners can possibly adjust the value upward a tad. Read our guide to Barclaycard Arrival Miles.
Value of Airline Miles in March 2021
| Airline | Valuation* | Reasoning |
| --- | --- | --- |
| Air Canada Aeroplan Miles | 1.3 cpm | Recent devaluation |
| Air France/KLM Flying Blue Miles | 1.2 cpm | Was higher, switched award chart |
| Alaska Airlines MileagePlan Miles | 1.9 cpm | Earns on mileage flown, strong partnerships and redemptions |
| American Airlines AAdvantage Miles | 1.3 cpm | Decent availability, though can be priced too high |
| ANA Miles | 1.4 cpm | Awards based on total itinerary distance |
| Avianca LifeMiles |  1.4 cpm | Good partner award availability, easy to buy (Value at what you can buy them at) |
| British Airways Avios | 1.4 cpm | Distance-based award chart; can book AA flights |
| Cathay Pacific Asia Miles | 1.3 cpm | Some interesting opportunities, but confusing to use |
| Delta Skymiles | 1.2 cpm | No published award chart |
| Etihad Guest Miles | 1.3 cpm | Airline is in financial trouble |
| jetBlue TrueBlue Points | 1.2 cpm | Revenue-based |
| Korean Air SkyPass Miles | 1.7 cpm | Excellent award chart |
| Singapore Airlines KrisFlyer Miles | 1.5 cpm | Great business and first class, decent award chart |
| Southwest Airlines Rapid Rewards Points | 1.5 cpm | Flying to Hawaii, companion pass effectively doubles value |
| United MileagePlus Miles | 1.3 cpm | Going demand based |
| Virgin Atlantic Flying Club Miles | 1.4 cpm | Lots of fuel surcharges, but good partners |
Value of Hotel Points in March 2021
| Airline | Valuation** | Reasoning |
| --- | --- | --- |
| Marriott | 0.7 cpp | Award chart now demand-based |
| Hyatt | 1.8 cpp | Great availability, great priced destination hotels and resorts |
| Wyndham | .5 cpp | Devaluation of program |
| Hilton | 0.5 cpp | Aspiration properties expensive, but thousands of properties worldwide; Amazon redemption at 0.5 cpp |
| IHG | 0.6 cpp | Good promotions each quarter |
| Radisson Rewards |  0.4 cpp |  Good credit card, good Europe coverage |
| Choice Privileges | 0.6 cpp | Great for road warriors |
* cpm = cents per mile
** cpp = cents per point
Overall
This is a basic rundown of points and miles values that I see in March 2021. This will change month to month, so we'll be updating accordingly. We'll also deep-dive into our reasoning of each valuation in future blog posts.