Avoiding Fingerlings Baby Monkeys Rip Offs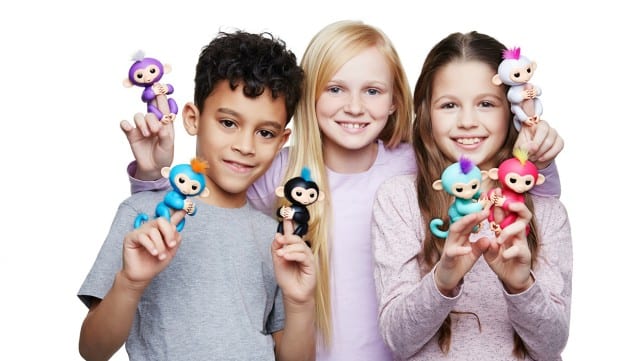 Listen up, parents — Fingerlings Interactive Baby Monkeys are the one toy that Santa absolutely cannot forget this year. Retailers are already struggling to keep them in stock, so of course the market is flooded with knock-offs, fakes, and opportunistic unauthorized sellers. Oh yeah, and it's just early October. But don't worry, we've got your back.  
What exactly are Fingerlings Baby Monkeys?
Fingerlings are cute little interactive monkeys that fit in the palm of your kid's hand. They can cling to a finger, hang by their tails, and they respond to voice and motion. If you have more than one, you can clap your hands to make them sing in unison.
Fingerlings Baby Monkeys come in six colors, each with their own names – Bella, Mia, Zoe, Finn, Sophie, and Boris, and at $14.99 they're shocking affordable for holiday must-haves. Amazon has an exclusive pink glitter version named Rose for $17.99. We're also on the lookout for a Fingerling Sloth that Wowwee is set to announce soon. (Interactive Sloth! What a world!)
Separately from the sloth and the troop monkeys, you can kit them out with play sets like monkey bars, a jungle gym, and a see-saw.
Yes, this is what your kids are absolutely desperate to get their hands on. So with such limited inventory available, how can you be sure you're getting the right thing at the right price? We have a few easy tips for that.

Fake Clue #1: It's not being sold by an approved vendor.
Wowwee isn't letting just anyone sell their baby monkeys, so first and foremost you should make sure you're buying from an approved vendor. In the United States, that list includes Toys R Us, Walmart, Target, GameStop, and Best Buy. If you're looking for a limited edition exclusive, Amazon has an exclusive Pink Glitter version, and Toys R Us sells Gigi the unicorn. No word yet on who will sell the sloth.
If you are buying from a retailer that isn't on that list, chances are excellent that it's either a knock-off or you're being price gouged.
Fake Clue #2: The price is too high or too low.
Most Fingerlings Interactive Baby Monkeys sell for $14.99 (though GameStop has them listed at $16.99), and glittery pink Rose is $17.99 on Amazon. There are some fakes that will lure you in with a lookalike and a lower price, but they are definitely not authentic.
Furthermore, those lower prices are usually from unauthorized vendors. Avoid third party sellers on Amazon. If it's not sold and shipped by Amazon, take a pass.
On the flip side, many resellers are selling Fingerlings at a significant markup. Don't fall for it.
Fake Clue #3: It wasn't made by Wowwee.
One glance at Amazon will reveal the extent of the market for fake Fingerling Baby Monkeys. The brand should always and only be Wowwee. If you're seeing names like Baeski, Meiqing, or baiyi, it's not authentic.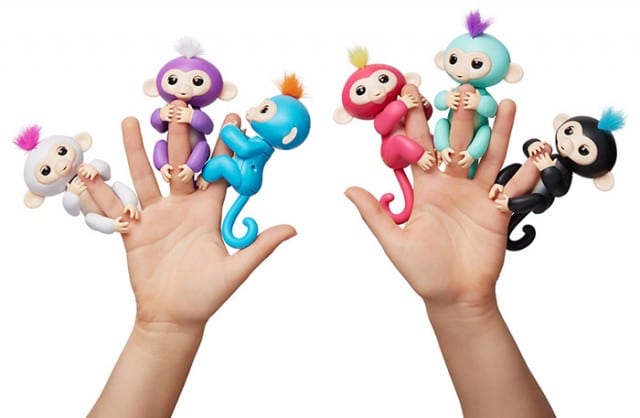 Where to Buy Authentic Fingerlings Right Now.
We actually couldn't find any in stock online right now, though it looks like many retailers might have some available for in-store pickup. Our advice: be flexible on that point, and buy two if you can to get past most minimum purchase requirements for free shipping. Stock sells out quickly when it arrives, so be sure to check this list frequently.
As always, we recommend putting holiday purchases on a cash-back credit card to maximize your savings.