The Best Ways to Use Your Amex Hilton Aspire $250 Resort Credit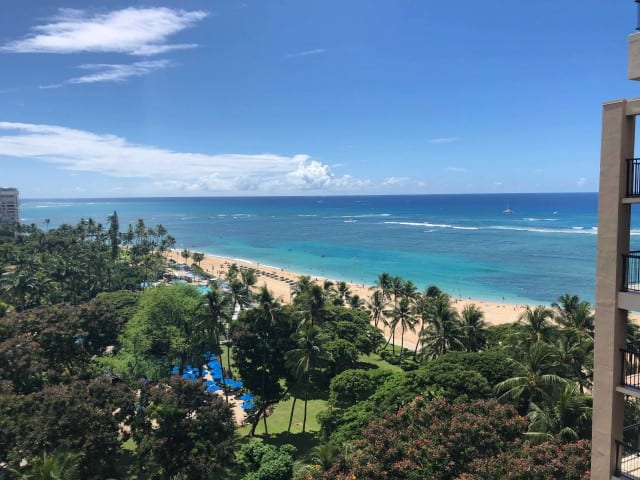 The Hilton Honors program is one of our favorite programs for families, due to the sheer number of properties in the world (over 5,700 to be exact,) the ease of earning points and credit card offers that help your family save money while on vacation. Our favorite Hilton branded credit card is the Hilton Honors Aspire Card from American Express, which comes with, among other benefits, a $250 Annual resort credit. How do you use the resort credit and what are the best uses for the credit? We'll look at all the options to better inform you for your next family vacation.
$250 Resort Credit Details
If you're a Hilton Honors Aspire Card from American Express cardholder, you'll receive your $250 Resort Credit on your cardmember anniversary and every year that you continue to hold the card. (Note, this is different than a calendar year. The cardmember year starts based on when you applied for and received the credit card.) According to American Express, as well as my own experience, this credit can be used on room rates charged directly by the hotel, taxes, resort fees, and on-property charges. Keep in mind, this credit cannot be used on advanced purchase rates.
There are 237 resorts that accept this credit. The list can be found on Hilton's resort website. Nearly half, 117 properties, are located in North America. Four properties are located in South America, 12 properties are located in Africa, 54 properties are located in the Asia-Pacific region, 17 properties are in Europe, 12 properties are located in the Middle East and finally, there are 17 properties in the Caribbean.
Note, even though your resort or hotel may have "resort" in the name, or charge a resort fee, it may not be eligible for this credit. Always refer to Hilton's official list linked above.
The Best Ways to Use Your Amex Hilton Aspire $250 Resort Credit
1. Use The Credit On Cheap Room Rates
The best way, in my opinion, to use the credit is to get as many nights of your vacation paid for by the $250 resort fee credit. One great example I found is for a three-night stay at the DoubleTree Resort by Hilton Penang in Malaysia. The total charge is 1,103 RM for the three-night stay, with taxes, which is $253. You'd only have a $3 out-of-pocket cost for this vacation!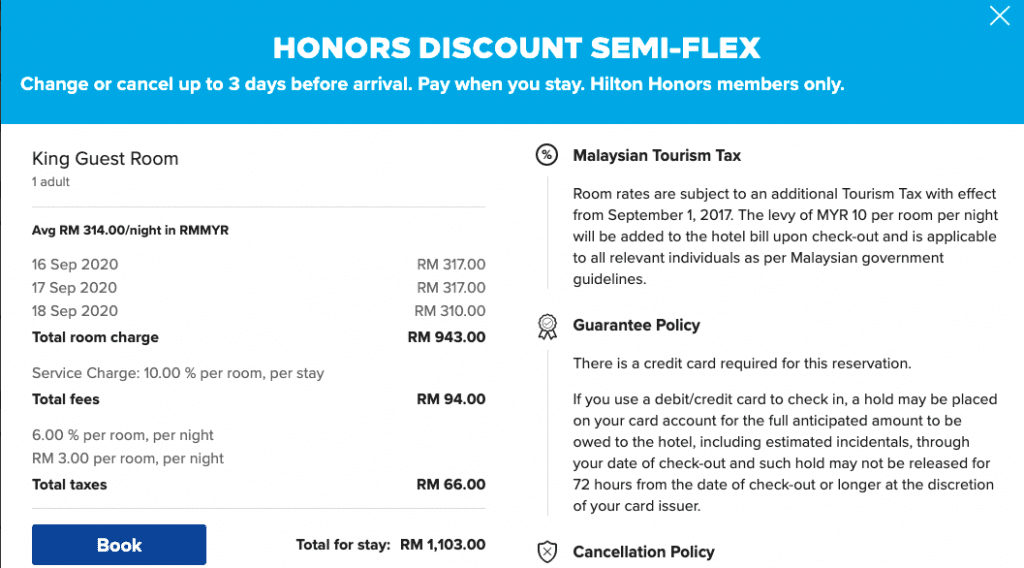 While that's an extreme example, there are lots of domestic resorts, especially during off-peak times, that will allow you to use your credit for multiple nights. I live in Scottsdale, Arizona and there are plenty of sub-$100/night resorts during the summer months. While it's hot, the pools are open and golf is quite cheap. Other resorts, like the Tropicana Las Vegas, could see rates drop under $50 a night, though you'd still be subject to a $39.68 resort fee.
2. Splurge Activities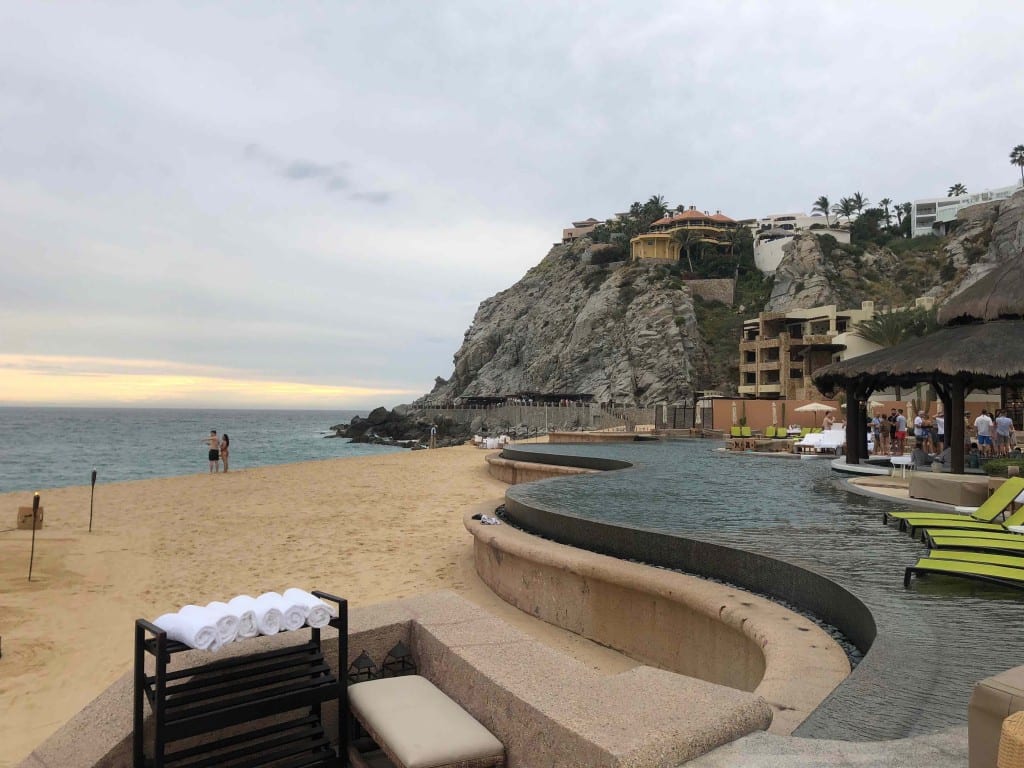 Perhaps you used your Aspire card's 150,000 points bonus to book yourself a free vacation- great! Once you're on property, you can use your card's $250 resort fee to cover your on-property charges during your stay. Pool drinks and snacks can add up so, depending on your resort, it may not take you very far. We recently stayed at the Waldorf-Astoria El Pedregal Los Cabos, which had margaritas starting at $15, plus gratuity.
You may be frugal with dining and drinks on-property, but opt to splurge for a massage at the resort's spa if available, or perhaps the golf course. These activities are rarely cheap, so the $250 credit can help reduce the cost. Keep in mind, you can always split the bill at the end of your stay across multiple Aspire cards if you and your partner have two separate Aspire accounts.
Luckily, your Aspire card also gives you Diamond status, so breakfast is covered. However, many resorts require a co-pay to upgrade to a hot buffet due to Hilton's breakfast rules. If that's the case, you'd be able to cover the cost with your credit as well.
Overall
This is a great benefit for Aspire cardmembers, one that gives back over 50% of their $450 annual fee. There are hundreds of resorts eligible to use the credit and it saves traveling families tons of money. What's not to love?