Best Things to Buy in May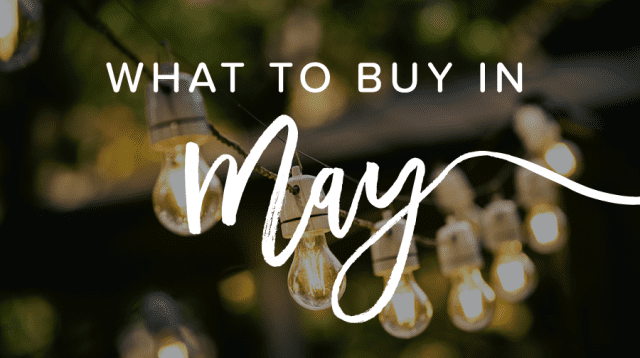 May is a big sigh of relief for those of us living in colder climates in the US. We know that it is finally unlikely we'll get another snowstorm and that warmer weather is truly on its way. That being said, you may be tempted to go out and shop for tons of springtime goodies, but if you're looking to spend wisely, these are the best things to buy in May.
Table of Contents
This year's May shopping advice does look a little different than in years past. Some of us are still working at home or slowly returning to work after a year at home. Plus we're all still recovering from 2020 and the retail changes we saw last year. This has made for some different types of sales in 2021, though you'll still see some of the usual suspects on this year's list. (Spoiler alert: appliances are still on the list!)
What to Buy in May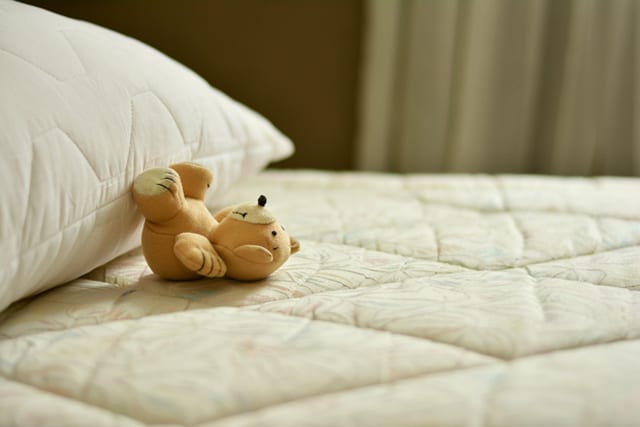 We see many of the below items go on sale in Memorial Day sales. Keep an eye out starting now through early June for these items, which are some of the best to buy in May.
Refrigerators
We see a lot of home appliance deals, especially refrigerators, during mid-to-late May Memorial Day sales. Look for deals on brands like Samsung and KitchenAid. The stores we check for the best appliance deals are:
Memorial Day is May 31 this year, so start looking for sales about a week to a week and a half beforehand.
Home Decor
Start checking early Memorial Day sales for some home decor deals. While we may not see a lot of outdoor decor due to high demand and popularity, we will see deals for indoor home decor from stores like Kohl's, Macy's, and JCPenney.
If you are hoping to snag a deal on outdoor decor, we do recommend checking Bed Bath & Beyond, Home Depot, and Walmart. While they may not be the lowest prices of the year, you can still find some great deals for seasonal items marked below MSRP.
Small Appliances
In the market for an air fryer or new coffee maker? We see small appliance sales in late May and into early June. We normally see small appliance sales from Kohl's in May as well as some from JCPenney and Macy's. Also, a quick tip that Home Depot consistently has great deals on air fryers.
Kohl's is an excellent store for small appliances. They regularly offer stackable coupons and don't require rebates to get the sale prices. Last year we saw mini appliances for $9 and a sale for two small appliances for $16. Check out our blog post on how to get the best deals at Kohl's.
Spring Apparel
We've seen spring apparel in stores for a couple of months now. It's safe to say that some spring styles are even making their way to the clearance racks. Look for deals on things like light jackets, tee shirts, dresses, and sandals.
It is also a good time to take a look at fitness apparel pricing and sales.
BBQ Accessories
While we'll tell you more about why you should wait to buy a grill later on, it is a good time to purchase some new BBQ accessories. We start to see deals on grill covers and cooking tools in May.
Mattresses and Bedding
We see deals on mattresses and bedding during President's Day and Labor Day, but it's also a good time to do some price checking during Memorial Day sales. Macy's and JCPenney consistently have excellent pricing on comforters and sheet sets every couple of weeks, and we're sure their Memorial Day sales will be no exception.
Overstock Items from Last Year's Pandemic Demand
Here's where we've got a few new things on the list. While we can't guarantee we'll see blowout sales on these items this month, we predict that some retailers will have excellent deals due to stocking up for last year's demand. Here are some things to watch out for in spring and summer 2021:
Trampolines
Webcams
Bidets
Printers*
*This might be wishful thinking on our part, but we're hoping to see more printers in stock and at great prices as more people will have already purchased them in 2020 for their home office.
What NOT to Buy in May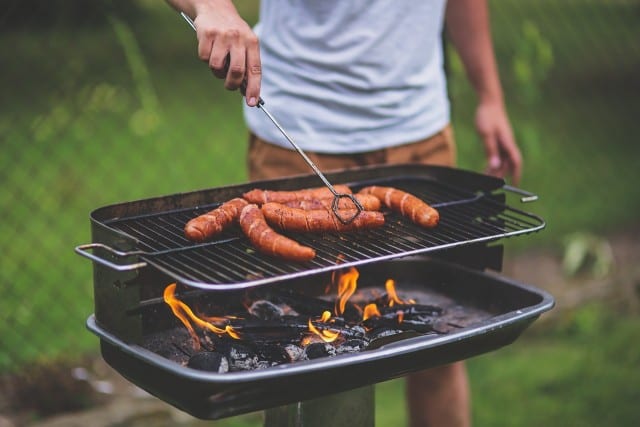 Here are a few things to avoid buying in May if you want to get the lowest pricing of the year. While there will be sales on these items throughout May, we still see better deals during other months of the year.
Patio Furniture
We saw patio furniture deals hit pretty early this year. In February retailers were marking down dining and conversation sets to gear up for people prepping their patios. Now that warm weather is here and demand is higher, prices have gone back up and you're better off waiting until late summer or fall to get a good deal.
Grills
May is not the best time to buy a new grill. Retailers know you'll be grilling up a storm once the weather is nice, so bargains are hard to find (despite what the sale signs say).
The best prices on grills actually come at the end of the season. So if you can hold off and use your grill for one more summer, your wallet will thank you.
TVs
If you're in the market for a new TV, wait until Black Friday if you can. Memorial Day sales and May discounts are never as steep as those we see in October and November. If you absolutely can't wait, our editors are always looking for the best prices every day. Even if they aren't as low as we'll see later in the fall, you can still check out our best TV deals.
Garden Equipment
Much like grills and patio furniture, late summer is going to likely be the best time to snag a deal on gardening tools and equipment.
There is a fine line when it comes to finding things that are on sale during peak times and things that are marked up due to high demand. As always, remember to check Brad's Deals or set up a deal alert to see if we've found the best price of the season on anything you need.
What are you shopping for this month? Let us know in the comments!