The Best Places to Buy Frozen Meat Online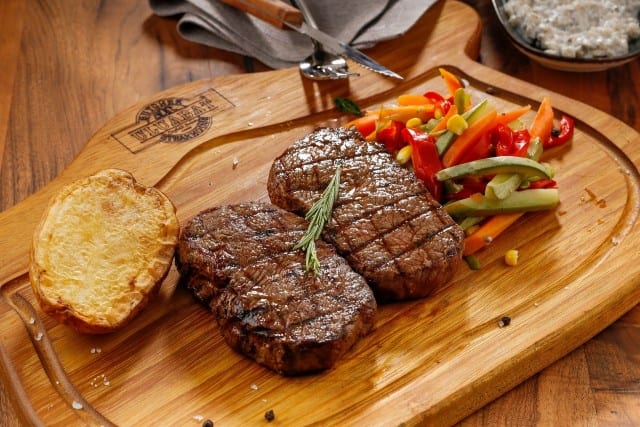 Online meat delivery services are more popular than ever, and there are several options to choose from. You may already be familiar with grocery delivery services like Instacart, but some companies specialize in frozen meat delivery. Those offer regular deliveries of steak, chicken, or ground beef. Others have a wide assortment to choose from, so you can get bulk orders of chicken wings or sample several cuts of meat. Here, we'll answer some of the most common questions about meat delivery services.
Should You Order Meat Online?
You certainly can order meat online, but should you? The answer depends on what you want. Most of the online meat delivery options we found service a nationwide audience. Once they cut the meat, some services freeze it and send it to you. Those bulk meat orders arrive at your home inside insulated bags, ready to thaw (or pressure cook from frozen). That means your order doesn't support your local farm or butcher. However, if you just want to order frozen meat for delivery or to shop online for meat from your local grocery store, you have options. Services like Instacart and Peapod offer online-ordering systems for at-home deliveries.
Where to Buy Meat Online
Here's what you need to know about five popular online meat-delivery services.
Chicago Steak Company
According to the Chicago Steak Company, they "specialize in hand-cut, Midwest-raised, Premium Angus USDA Prime beef cut by Chicago butchers with five generations of experience." They offer strip steaks, filet mignon, tomahawk ribeye, and other popular cuts. At the Chicago Steak Company, you choose meat by quality, cut, or price. They even have a freezer-filler section for when you want to stock up. We sometimes find Chicago Steak Company promo codes.
Piedmontese
Piedmontese sells meat gift boxes, roasts, steaks, and other cuts. They also offer a monthly or quarterly beef subscription package. With a subscription, the food is automatically delivered at a regular interval. You just choose which types of cuts you like and decide how often you want it delivered. Need a single, large meat delivery? We found an exceptionally large freezer package with more than 100 servings of meat at Piedmontese.
Rastelli's
During this period of increased demand, Rastelli's promotes several popular types of protein. Choose from chicken, sirloin steak, ground beef, ground turkey, and salmon. Those are all in the staples section of their site. Plus, they have free shipping on some order sizes. I've tried Rastelli's for online meat deliveries and was impressed with the quality of the food.
Instacart
If you prefer to order meat online, you can still get it from your local grocery store. Instacart uses real people to shop at stores in your area. You submit an order with your requested items, then a shopper goes out to find what you want. They can even shop at places like Sam's Club and Costco without a membership. Note that this service has delivery and service fees. They also have higher-than-in-store prices. Sometimes, Instacart shoppers select product alternatives for sold-out items.
Peapod
If you want an alternative to Instacart, Peapod also offers online grocery-delivery services. You place an order online. Then, shoppers find and deliver your groceries. They even deliver alcohol, though you'll need an adult to sign for those delivery orders. Peapod also has minimum order requirements and delivery fees.
Amazon Fresh and Whole Foods
Amazon also offers online grocery deliveries. Their service is called Amazon Fresh. Choose fresh fruits, produce, or meat with this online service. If you want a different selection, Amazon also offers online grocery deliveries through Whole Foods. Note that both of these services have seen a surge in popularity over the past month, so it may be difficult to find delivery times for Amazon's grocery-delivery service.
Target
Though Target doesn't currently offer its own online grocery-delivery service, you can still shop online and pick up your meat orders without spending much time in the physical store. Just shop the grocery section, choose the store-pickup option, and pay online. Curbside pickup is available in select locations. You can select the nearest location prior to checkout.
With options for frozen bulk orders, online grocery shopping, and curbside order pickups, those are some of the most popular options for online meat delivery and pickup.