Visit More Than 200 Museums For FREE With Bank of America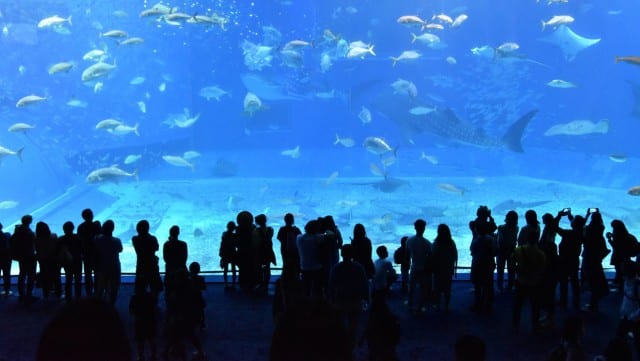 From diving into the ocean at the Shedd Aquarium in Chicago to enjoying time soaking up nature's majesty at the excellent Denver Botanic Gardens in Colorado, Bank of America is offering a deal made for museum lovers, Museums on Us. Bank of America card holders enjoy free admission at participating museums, gardens, and cultural institutions on the first full weekend of every month.
Below we have highlighted some incredible museums on the list, and you can view the entire list provided from Bank of America here. To get the free ticket, just present your active Bank of America or Merrill Lynch credit or debit card along with a photo ID when entering the participating museum and either pocket that extra cash or use it on a special exhibition you wouldn't have splurged on previously.
Some of the Museums Participating in Museums on Us 2020:
Museum of  Contemporary Art – Chicago, Illinois
Spend a weekend admiring art collections inspired by our current culture at the Contemporary Art Museum in Chicago. These may not be your conventional paintings and sculptures, but they are sure to leave you inspired and with a new found creative insight. Their exhibits include work from Takashi Murakami, an artist known for his collaborations with Kanye West and Louis Vuitton. His recent exhibit, The Octopus Eats It's Own Leg, stems from Japanese traditions, while highlighting the idea of globalization and media culture, by utilizing different materials.
The Intrepid Sea, Air & Space Museum – New York, New York
Home to the Intrepid, a National Historic Landmark, you'll be able to explore history and science through interactive exhibits. This is the place for anyone interested in historical or war memorabilia. You'll be able to see U.S. Navy Safety Posters in the Don't Be A Dilbert! exhibit, as well as  exploring the technology behind the Drone Revolution through the Cash or Crash exhibit. There is also a range of tours you can sign up for if you want a greater understanding of the artifacts or don't want to explore the museum on your own.
Motown Museum – Detroit, Michigan
Learn all about the Motown legacy while standing in Studio A, a place where multiple talented artists and groups recorded lovable music hits. You'll learn about the force of social and cultural change as well as how Motown made its mark. Some of Motown's greatest musical accomplishments include Michael Jackson, the Temptations, Jackson 5, and Stevie Wonder.
Denver Botanic Gardens – Denver, Colorado
Observe the beauty of natural habitats while learning how important sustainability is for our environment at the Denver Botanic Gardens. Experience plants in a whole new way through exhibits such as Pattie Lee Becker's Play. This exhibit is filled with Becker's fictional narratives displayed through drawings and sculptures. You can also explore gardens such as the herb garden, iris garden, and cut flower garden.
Miami Children's Museum – Miami, Florida
Let the kids run around and explore at the Miami Children's Museum. Kids can play and learn in order to foster their imagination through exhibits such as, Dino Island where robotic dinosaurs come to life and dinosaur nests are free to roam around in. There is also the Castle of Dreams, a two-story sand castle, and Music Makers Studio, where kids can interact with music through kinesthetic, auditory, and visual modalities.
Let us know in the comment section what museum on the list you're interested in visiting!