How to Pick (and Where to Find!) the Perfect Winter Coat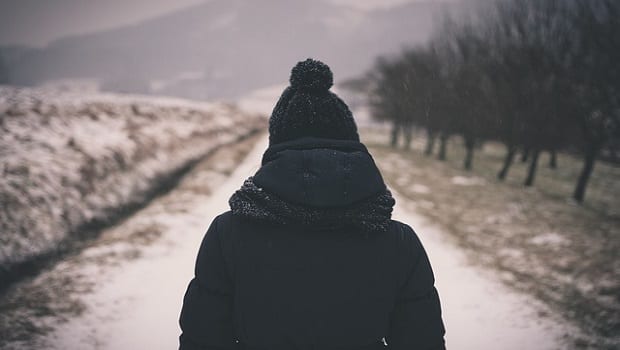 Winter is almost here, but we're choosing to stay positive about the upcoming weather. After all, there are several things we enjoy about this season: drinking new varieties of flavored coffee, watching the leaves change, and cozying up with an electric blanket, to name a few. At the top of MY list is picking out a cute new winter jacket.
Depending on where you live, you may need to hide under layers of insulation and multiple pairs of gloves (solidarity, Chicagoans), or you may be sporting a fleece to get you through the chilly nights.
But what to buy? Goose down? PrimaLoft? What does DWR even mean? Does a 300-weight fleece weigh 300 pounds? Why would they even make something like that? The wide variety of outerwear features (and price points) can be overwhelming, but we're here to help. Below, find the answers to all your burning outerwear questions, followed by our top picks.
Down or Synthetic Insulation?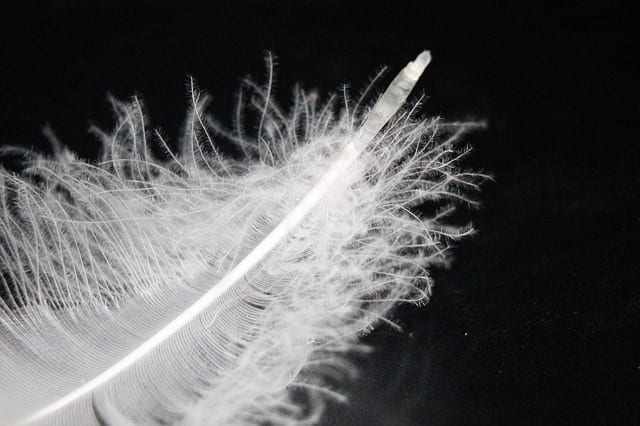 When choosing between goose down and synthetic insulation, there isn't a clear winner. The warmth of down is measured by fill-power, which describes how much air an ounce of fill can trap, and the volume of the fill. Fill-power ranges from 300 to 900, with 900 being the most insulating. Even the warmest synthetic insulation can't compete with a high-quality 900 fill-power down coat, or even a lofty 550-fill coat, because down traps your body heat more effectively.
But this comparison goes out the window in rain and snow. Synthetic insulation keeps working in wet conditions, while down loses some if its insulating properties and is slow to dry. Synthetic insulation is also lightweight and withstands abrasion better than down, which is appealing to athletes. Last year, I enjoyed the benefits of both by layering a lightweight North Face ThermoBall Jacket underneath a 900-fill down parka. Take that, windy city!
What is DWR?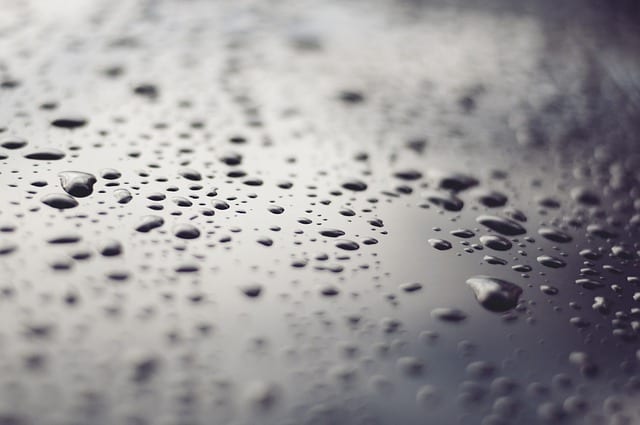 A durable water-repellant finish is a coating that is added to outerwear to make it water-resistant. While there are other methods of waterproofing used, this is the most common, and if you're buying a down coat and expecting a wet winter, it's a necessity. However, bear in mind that it will wear off over time.
Do I need to buy a Canada Goose Parka?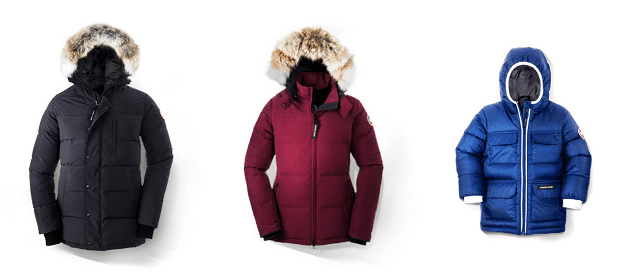 Quite simply, no. Sure, the coyote fur will keep you cozy, and with 100 percent duck down and a lifetime warranty, they are built to last. But a Canada Goose parka will set you back well over $600, over twice the price we found on comparably warm jackets, and it won't keep you from yelling out curse words as you scrape the ice off of your windshield. That said, we do think they're stylish.
What kind of fleece should I buy?
If you live in a warm climate or you're looking to add a bit of warmth to your active wear, a 100-weight fleece will do. Choose a 200-weight fleece for layering under heavier coats, or a 300-weight fleece if you want a warmer option to wear solo. A popular choice is the North Face Denali Fleece Jacket, a durable 300-weight fleece that also zips into warmer coats from the same brand. For more details, check out this complete buyer's guide.
Our Top Picks
There are a lot of contenders out there, but we've pulled together our winners in each category and, in typical Brad's Deals style, picked the one that is currently the lowest price on the web.
The 'Weigh' Warm — Marmot Quasar Hoodie — $207.99
In our search for a high warmth-to-weight ratio, we looked for a 900-fill down jacket with a hood that was also water resistant and lightweight. Our best-value find was the Marmot Quasar Hoodie, on sale for $207.99 for women and men at MooseJaw. This high-quality goose down jacket can pack into its own pocket, making it ideal for layering over fleeces without becoming an unidentifiable blob.
The Travel Companion — North Face ThermoBall Jacket — $100-$120
We looked for a jacket that was lightweight, breathable, packable, warm, durable, and appropriate for a variety of weather conditions. The best go-anywhere jacket we found was the North Face ThermoBall Jacket, which we found for as low as $100 for men and $120 for women at 6pm. Pack it in your suitcase, forget about it while you're in Florida, remember it fondly again while waiting in the cold for a taxi after your vacation has ended, and pop it under your down coat so you can brag about surviving this year's snow storm.
The Fully Functional Fleece — North Face McEllison Fleece — $89.99
We looked for a full-zip, mid-weight fleece that was durable and stylish enough to wear on it's own or under a warmer jacket. Our favorite was the North Face McEllison Fleece, which goes for $89.99 for men and women at 6pm.
The Best Value —  Lands' End/Columbia — $39.99-$44.99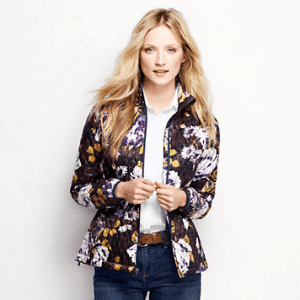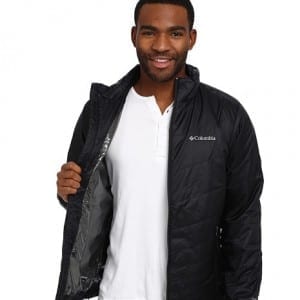 If you need something warmer than a fleece but don't want to spend an arm and a leg, check out the Lands' End Primaloft Packable Parka for women, on sale for just $39.99 at Lands' End, and the Columbia Mighty Light Jacket for men, which we found for as low as $44.99 at 6pm.
Other deals to check out:
What's your favorite brand of winter coat? Let us know how you stay cozy in the comments!
Related coupons: