How to Find the Best Deals at Nordstrom and Nordstrom Rack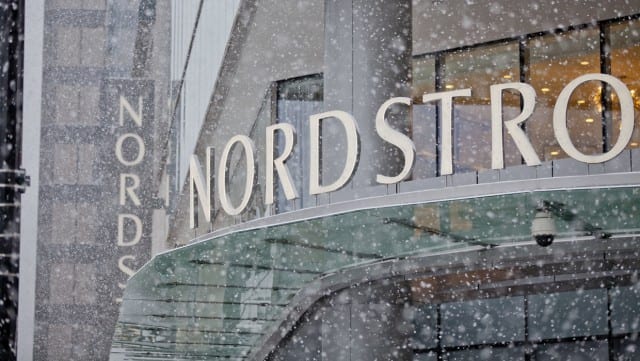 With great customer service, a generous return policy, and discounts on designer merchandise, there's a lot to love about Nordstrom and Nordstrom Rack. From Adidas to Zac Posen, Nordstrom carries all the luxury brands we love the most, at discounts of up to 70%. And if you love a treasure hunt, you can dig through tons of luxury past-season items at Nordstrom Rack with discounts of up to 90%. 
What's the difference? Nordstrom Rack is Nordstrom's outlet store, which carries many of the same brands as Nordstrom at deeper discounts. Some of the merchandise is clearance inventory that was once sold at Nordstrom, while other items are only sold at the outlet. The two stores also have different policies and offer different shopping experiences, but you'll get great customer care at both.
There are great deals to be found at Nordstrom and Nordstrom Rack, both in-store and online. To make sure you get the most out of your shopping budget, we've compiled some tips and tricks that will take your savings to the next level. But first, we'll answer all your questions about both stores in a handy FAQ, so you can become an expert on all things Nordstrom.
Nordstrom and Nordstrom Rack FAQ
Does Nordstrom have coupons?
Paper coupons or coupon codes are not available for Nordstrom or Nordstrom Rack. However, both stores regularly have promotions. It's always a good idea to check our collection of Nordstrom promos before you shop.
How much is shipping at Nordstrom and Nordstrom Rack?
Shipping at Nordstrom.com is always free, with no minimums and no exclusions. So go ahead and order that pair of socks you've had your heart set on. As for Nordstrom Rack, you'll need to spend at least $100 to get free shipping. Otherwise, shipping adds $7.95. If your order contains only jewelry, watches, accessories, or beauty items, then shipping adds just $5.95.
Are Nordstrom returns free?
Absolutely! You'll get a prepaid return shipping label with every Nordstrom.com order. The same is not true for Nordstrom Rack, but you can return items from NordstromRack.com to your local Nordstrom Rack or Nordstrom store.
What is Nordstrom's return policy?
Nordstrom has always dealt with returns on a case-by-case basis, but the retailer strives to ensure customer satisfaction. If you're unhappy with your purchase and want to return an item, even if you have lost the receipt and removed the tag, Nordstrom will likely take it back. There are some exceptions, such as special occasion dresses, which need to be returned with the tags on. And don't abuse the policy, since Nordstrom reserves the right to deny returns if they detect abuse. It's also a good idea to hold onto your receipt to make it easier for the salesperson to locate your purchase quickly and refund you the correct amount. See the full return policy for more details.
What is Nordstrom Rack's return policy?
Some items, such as beauty items, are final sale and are not returnable. Other merchandise can be returned within 45 days of the date of purchase for a full refund, so long as the item is not altered or damaged and the tag or packaging is still in tact. If returning by mail, you'll pay a return shipping fee of $5.95, but returns are free to your local store. See the full return policy for more details.
Can I return an item I bought at Nordstrom Rack to Nordstrom?
You can return an item from Nordstrom Rack to a Nordstrom store and vice versa! While Nordstrom recommends that you take items back to the store of purchase to make the process easier, you can absolutely get away with bringing a Nordstrom purchase back to a Nordstrom Rack store.
How do Nordstrom rewards points work?
To get rewards points from Nordstrom, you'll need to sign up for a Nordy Club Membership. Once you're enrolled, you'll just need to enter your mobile phone number during checkout at any Nordstrom or Nordstrom Rack store (or online) to earn one point per dollar on your purchase. These points add up to Nordstrom Notes, which can be used like cash in-store or online. You can cash in at $5, $10, or $15 using the Nordstrom app, but don't worry if you forget – once you hit $20, a Nordstrom Note will automatically be added to your account.
Can I pay with Paypal at Nordstrom?
Yes, you can use your Paypal account to make a purchase online at Nordstrom.com or Nordstromrack.com.
Nordstrom and Nordstrom Rack Shopping Hacks
I once bought a pair of shoes that retailed for more than $100 at a Nordstrom Rack store for only a penny. While it's rare, you can find some clearance items for just one cent at Nordstrom Rack, so keep your eyes peeled, and read on for more tips and tricks.
Mark your calendar for Nordstrom's big sales and Nordstrom Rack's "Clear the Rack" Sales.
There are several big sales at Nordstrom throughout the year, including the Anniversary Sale, the Half Yearly Sale, and the Black Friday Sale. This is when you'll find the greatest selection of merchandise on sale, usually at a 40% discount, but sometimes more.
Nordstrom Rack has "Clear the Rack" sales about 12 times per year, when you'll find clearance racks in-store and a clearance section online featuring items at an extra 25% discount on top of the sale price.
Sort by discount amount online.
While the deepest discounts might be tough to locate in-store, it's easy to sort by discount amount online at Nordstrom.com or Nordstromrack.com, so you can quickly find the best deals. Just use the dropdown menu at the top of any category, brand, or search page.
Sign up for The Nordy Club or apply for a Nordstrom Card.
With a free rewards membership, you can rack up points with every purchase, which will add up to Nordstrom Notes. During some sale events, you can even earn up to 6 points per dollar. You'll also be able to access free beauty and style workshops, enjoy curbside pickup, and reserve items online to try on in-store. If you're a cardmember, you'll even get early access to the Nordstrom Anniversary Sale.
Take advantage of free alterations at Nordstrom.
All Nordy Club members get free basic alterations at Nordstrom stores. This only works for regularly-priced merchandise, but it's still a great value.
What are your favorite tricks for saving money at Nordstrom and Nordstrom Rack?
Related deals: