I Took My First Flight Since The Pandemic Began…How Did It Go?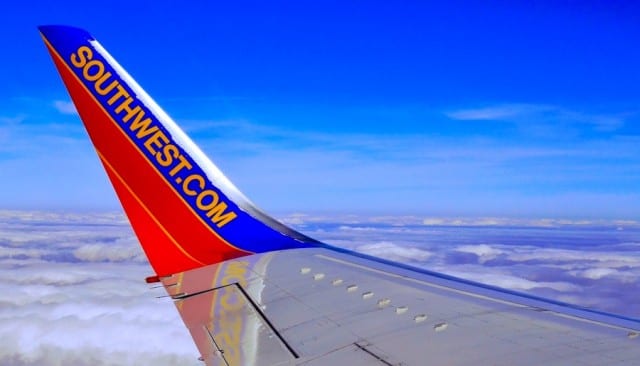 I hadn't flown since March of this year, which is absolutely the longest time I've been grounded since I began using points and miles to travel the world. Of course, safety comes first. Without a clear plan from airlines to protect their passengers, I patiently waited at home. With the Coronavirus seemingly here for the long haul, airlines must define their safety procedures to protect crew and passengers alike. It was with confidence that I booked a Southwest flight to Orlando to cover the reopening of Walt Disney World.
What Is It Like Flying Southwest During the Pandemic?
Why Southwest?
I chose Southwest for a number of reasons. For one, Southwest and Delta appear to have the best policies going forward for social distancing in the air by not selling middle seats (since Southwest is open seating, they're capping flights at 66% full). At my time of flying, Southwest was requiring masks in the air (not something enforced in March when the pandemic began). As of 7/23, every major airline in the U.S. is requiring masks throughout the entire airport and flight experience.
In addition, I had a $200 credit from a canceled itinerary due to the pandemic. A cheap-ish direct flight from Austin to Orlando allowed me to use the credit. I've found that I am valuing direct flights even more than ever to try and limit my exposure in the air.
The Airport Experience
We arrived about an hour before our flight at Austin's airport, which was pretty empty compared to my many past trips through Austin. We had checked bags and used Southwest's self-check-in kiosks to print our bag tags and boarding passes. We checked our suitcases at the check-in desk that was outfitted with plexiglass and then dragged our golf clubs to the oversized bag counter.
The TSA pre-check line was closed and they blended the two lines instead. There were a few people in line with us. We tried our best to maintain six feet between everyone, but that proved to be tough. You must also remove your mask for the TSA agent to verify your identity.
I saw a very empty concourse once we got through security, which I haven't ever seen in Austin.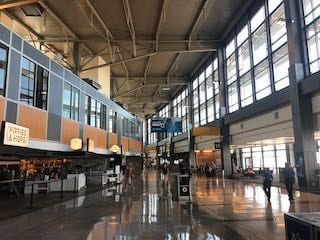 Coronavirus Boarding Procedures on Southwest
Since there are no lounges open in Austin, we found an empty gate area to wait the 45 minutes until Southwest began boarding. Our plane was there, which was great to see because delays are extra worrisome in this day and age.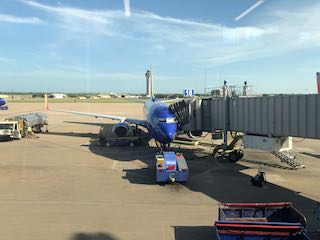 Normally, Southwest boards by groups starting with A1 and then count up from there as passengers line up closely in chronological order. This is still the case, but the plane is boarded in groups of ten people at a time, who all must be physically distanced. This worked pretty well and the jetway wasn't clogged at all.
We decided to find some seats toward the back. I estimated that the plane was maybe 1/3 full and that we'd have more distance from others there. That proved to be a good strategy. After disinfecting our seats, we got settled in for our two-hour flight to Orlando.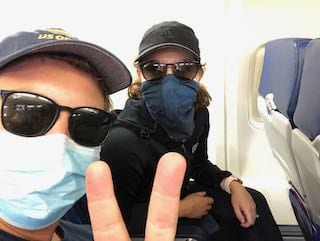 Southwest's Coronavirus Flight Experience
Overall, things were fairly normal on our flight with Southwest. The cheery, hilarious flight attendants were still there. Service is normally pared-down on Southwest and it's even more pared-down now. There is water available instead of Southwest's full drink menu. I think this is smart because it encourages people to keep their masks on. A bag of snack mix is still passed out with the waters.
We appreciated that announcements were made frequently to keep masks on. After about two hours in the air, we made our safe landing in Orlando. We grabbed our bags and rental car and made our way to the Hyatt Regency Grand Cypress.
My Thoughts
Southwest is doing what it can to make flying as safe as possible for passengers. They have reviewed boarding procedures, safety procedures, and service onboard to make appropriate adjustments. All of that, combined with HEPA filters onboard to make the air cleaner, gives me a reason to feel relatively at ease flying Southwest. Although, the safest place right now is still your own home. I won't feel completely comfortable flying until there is a vaccine.