Where Can I Travel Internationally During the Coronavirus Pandemic?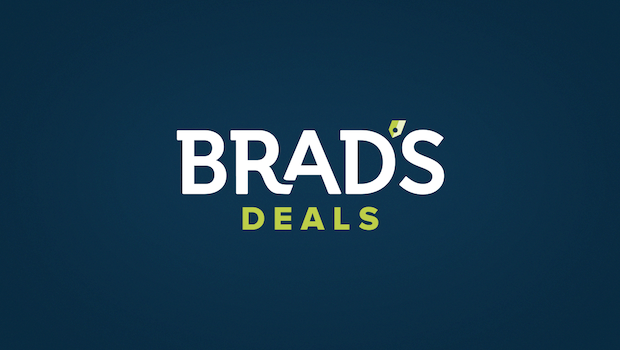 I've been getting many questions from family and friends on the state of travel due to the Coronavirus pandemic, especially because we're now in the summer travel season. With the U.S. decidedly not finished with coronavirus, many countries are not letting American travelers in, understandably so. Here's a list of countries, and their policies on admitting American travelers. Note, the State Department still advises against international travel, and personally, I have not traveled internationally since March 9th. This list will be updated, but please check the latest news on your destination if you intend to travel.
Which Countries Can I Visit as An American Tourist During Coronavirus?
North America
Canada
Canada has closed all non-essential travel to U.S. Citizens until at least July 21st. Immediate family of citizens and permanent residents are exempt from this policy as of June 8th, but are required to have a visit of 15 days or more, and quarantine for 14 days when they arrive in Canada.
Mexico
Mexico's tourist hotspots of Quintana Roo (where Cancun and Playa del Carmen reside), Cabo San Lucas, and Puerto Vallarta have reopened to tourists from the United States. Hotel occupancy in all regions have been capped at 30%, and your favorite hotel may still be closed to visitors.
U.S. Tourism
Various states have required quarantine for visitors coming from states within the U.S. with spiking cases. New York, Connecticut, and New Jersey have instituted a quarantine requirement for states that have a higher than 10 per 100,000 resident test rate, or 10% or higher positivity rate on a 7-day rolling average. New Mexico has instituted a requirement for all out-of-state visitors as well.
Most famously, Hawaii has instituted a 14-day quarantine requirement since March for all travelers, which they'll be lifting August 1st. Travelers will be required to test negative for COVID-19 within 72 hours of their arrival.
Belize
Belize has a planned reopening for tourism on August 15th, with travelers required to test negative for the coronavirus within 72 hours of their flight, or take a test upon arrival. Masks will be required in all public places, and tourists will be required to download a tracking app on their phones for contact tracing purposes.
Costa Rica
Costa Rica is opening back up to tourists on August 1st, but that does not currently include Americans.
El Salvador, Guatemala, Nicaragua, Panama
These Central American countries have effectively shut down their airports, and are not looking to open up to tourism in the near future.
Caribbean
The Caribbean economy is overly reliant on tourism, especially American tourism, so it's no surprise that every island nation has some sort of policy on the books for reopening.
Antigua and Barbuda
All travelers must present a negative COVID-19 test within 7 days of their flight to the country. Health declaration forms must be filled out, and temperature checks will be given. Tourists may be required to re-test upon arrival. Face masks are required in public areas.
Aruba
Aruba has a planned reopening to U.S. tourists on July 10th, but they are reportedly rethinking those plans due to the surge in new cases, especially in Florida. It may be that Aruba restricts travel from those visiting from the most affected states in the U.S. Current visitors must have a negative COVID-19 test within 72 hours of their flight, or take a test upon arrival and quarantine until results are given.
The Bahamas
The Bahamas will reopen on July 7th, and those visiting must present a negative COVID-19 test that's no more than 7 days old. Face masks are required in public areas.
Barbados
Barbados is starting up air travel between the U.K. and Canada on July 12th, with jetBlue flights from the U.S. beginning July 25th. It remains to be seen if tourists will be allowed in, given recent spikes in COVID-19 cases.
Curaçao
No reopening date has been announced.
Dominican Republic
The Dominican Republic reopened to tourists July 1st, with travelers required to have a negative COVID-19 test within 5 days of arrival.
Jamaica
Jamaica has reopened to all tourists as of June 15th.
Puerto Rico
July 15th is the reopening date for Puerto Rico, with travelers required to have a negative COVID-19 test within 72 hours of arrival. If no test is available, travelers will be tested on arrival and required to quarantine for 14 days or until a negative test is achieved.
St. Lucia
St. Lucia will reopen July 9th, requiring a negative COVID-19 test within 7 days of their arrival. Five hotels on the island will be open to visitors.
St. Martin
St. Martin was due to open to tourists on July 1st, but flights were postponed for two weeks given the surging number of cases in the U.S.
Europe
The E.U. has banned travelers from the U.S., and will be re-evaluating every two weeks based on the per-capita number of positive cases in testing. The countries include the big tourist hotspots like Spain, France, Italy, Germany, and more. Note, this ban is not actually binding, and individual countries can institute their own policies. Greece may be a notable exception, but many pundits believe there may be reciprocal bans given from other EU nations if another member state chooses to reopen to a banned country like the U.S.
The United Kingdom has also not removed the 14-day quarantine requirement for U.S. visitors at this time.
South America
Most of South America is shut down to tourism due to the coronavirus- big tourist destinations like Colombia, Brazil, Argentina, and Chile are restricting visitation at this time.
Asia
Bali (Indoensia)
Bali will reopen to international tourists starting September 11th, 2020.
Dubai
Dubai is reopening to tourists on July 7th, requiring negative test within 96 hours of boarding of your flight to the UAE.
Maldives
The Maldives will reopen on July 15th, 2020, with thermal screening required upon arrival.
Japan
Japan is closed to American tourists for the foreseeable future.
China
China is closed to American tourists for the foreseeable future.
South Korea
South Korea is closed to American tourists for the foreseeable future.
Thailand
Thailand is opening the islands of Phuket, Koh Tao, Koh Phi Phi, Koh Samui, and Koh Phangan to tourism as of August 1st. No word yet on if Americans are excluded from the list.
Africa
Egypt
As of July 1st, Egypt has reopened its beachside resorts to tourists.
South Pacific
Australia
Australia is closed to all entry, and likely will be through 2020.
French Polynesia
Bora Bora and Tahiti will be open to all tourists starting July 15th, 2020, with testing required before entry.
New Zealand
New Zealand will be closed to all tourism until 2021, with dates unknown.