The Reason I Won't Pay More Than $75 for Air Jordans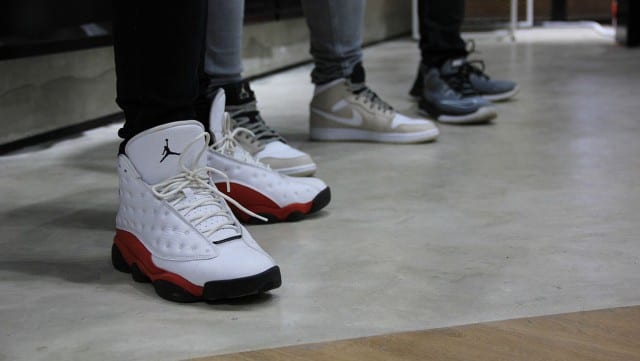 While the COVID-19 pandemic swept across the globe and put a moratorium on sports, ESPN moved quickly to push up the release date of their 10-part docuseries The Last Dance from June to April 19th. To many, this seemed a perfect antidote for a nation starved for sports and mostly quarantined by local stay-at-home orders. It is an absolute must-watch. And if you're like one of the many Brad's Dealers that lived in Chicago through the 90s, it feels like a nice treat in these otherwise uninspiring times.
We all wanted to be like Mike. Even more so now after it was released that he has pledged $100 million towards racial equality. Jordan didn't mess around when it came to winning championships (need I remind you he was never forced to a game 7?) and he certainly isn't messing around when it comes to showing what personal and corporate sponsorship should look like.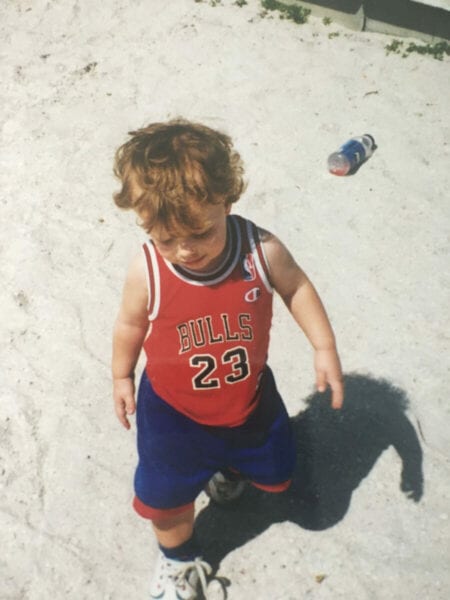 Proof that I've always wanted to be just like Mike. Not pictured above, my first pair of baby Jordans. You can still find a pair for your toddler on sale.
As a data analyst at Brad's Deals, I spend the majority of my time analyzing retail price trends. Conveniently for me, I also get a front-row seat when our editorial team finds a deal on a pair of the iconic Air Jordan shoes. The best part of seeing a deal for Air Jordans posted on our website is that I know that it is the lowest price available anywhere on the web and that the merchant and product are reliable. I'd be lying if I told you this hasn't led me to make a few unplanned purchases, though there are none I regret. As such, I decided to compile a list of my favorite Air Jordan deals I found and purchased through our site, along with some tips and tricks to finding these gems.
Remember the clearance rack at your local retail store? Returns, excess stockpiles of inventory and discontinued styles eventually brought high-end styles down to clearance price. We may shop at fewer brick-and-mortar stores, but the same thing occurs in the e-commerce landscape. That's the reason I won't pay more than $75 for Air Jordans.
I am a sucker for crazy unique styles, and it turns out these crazy unique styles can trigger a negative dynamic-pricing effect on these products. It's not uncommon to see a product move from its original list price of $150+ down into the clearance section of the merchant's web store. While classic white-on-white Air Force One shoes may never budge from their price point, here are two examples of how I used this strategy to find insanely unique Jordans for less than half their original retail price.
Deal 1: May 15th, 2018 | Finish Line | Up to 50% Off End Of Season Sale
Circa May 2018, I'm browsing our most popular posts, and then I see it: Up to 50% Off End Of Season Sale at Finish Line. I click through the post and instantly narrow my search to Jordans. What happened next would change the way I would shop forever. I am seeing dozens of pairs of Jordans close to or under $100. For the longest time, I just assumed if you wanted Jordans, they would cost around $150. A luxury good for the consumer who doesn't mind paying up for a high-quality brand. I poke around until I find these: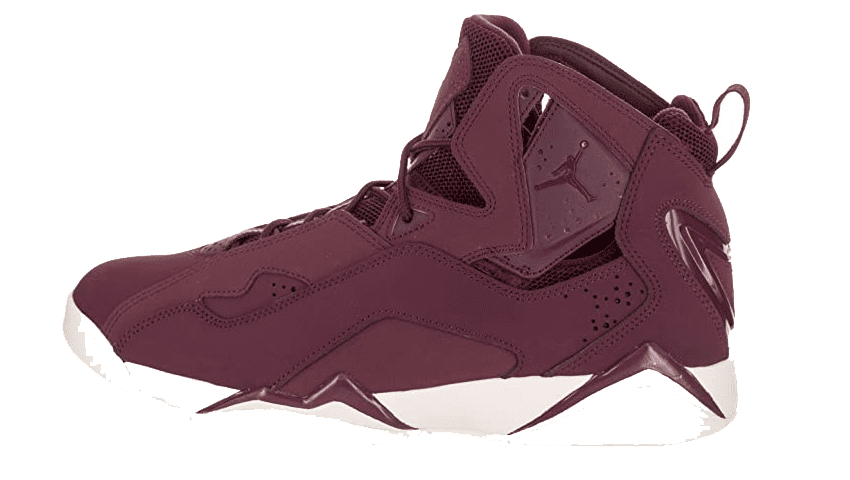 Sporting Air Jordans is what some Gen Zers might call "a flex," but off-color purple Jordans like these? C'mon. The icing on the cake is that their unique style makes this color the most highly discounted option, and I end up paying $75 after tax and shipping. Though I still look back at that purchase as an absolute steal, I hadn't even scraped the surface of what it meant to find a "great deal."
End-of-season sales almost always produce a mother lode of great deals. Merchants need to clear space for new inventory and this results in steep discounts for consumers. Granted, this makes sense intuitively, but I don't think I was clearly witnessing and capitalizing on the effects until I started shopping on Brad's Deals.
Deal 2: May 24th, 2019 | Nike | Jordan Shoes from $45 Shipped
While it was tough to pass on the $45 Jordans in the deal headline, oftentimes the real gems from any item we post lie in the deal description. There were over 20 styles of Jordans on sale, including a variety from his collaboration with Russell Westbrook on their "Why Not?" Series. While some of the more popular generic colors were firmly priced at $130+, I was able to score this pair of the "Why Not?" Zer0.1 Low N7 for under $59. I saved an additional 25% on the original clearance price with free shipping by signing up for a free Nike Plus account.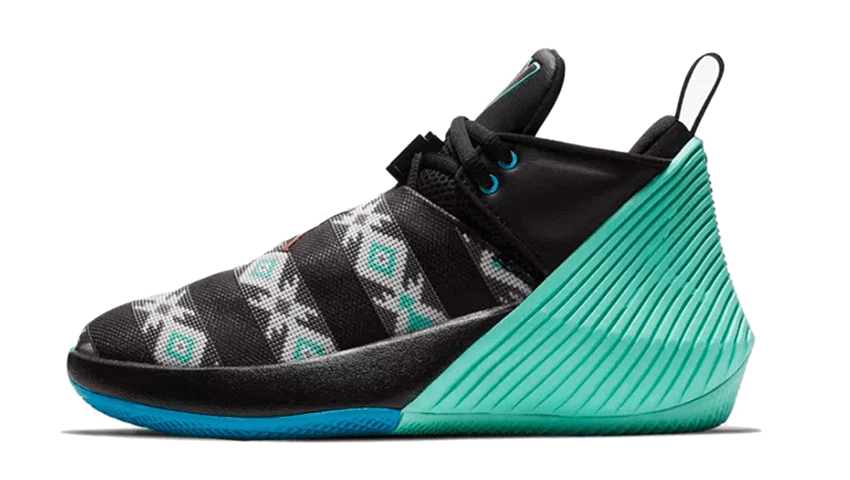 Now, these are certainly a unique shoe style, but Russell Westbrook has never skipped an opportunity to make a fashion statement.
Our editorial team knows a few tricks to find the best Jordan deals anywhere. First, they check some go-to favorites. Places like Eastbay, Finish Line, and Nike. The clearance sections of those sites always have something worth checking out, but the real value comes from coupon codes that stack with sale prices. Earlier this week, we found an extra 25% off Jordan styles over $49 at Eastbay. That led to some wild finds with unexpected prints. Don't worry if you missed that one, we regularly find Jordan shoes under $100.
While we only advertise new products, it is worth noting that the sneaker resale market, which was valued at $1 billion in 2016, is currently estimated at $2 billion, and is expected to grow to $6 billion by 2025. So whether you're shopping for yourself or your kid, look at your next pair of Jordans as an investment.