The Savvy Traveler's Guide to Aeroplan Miles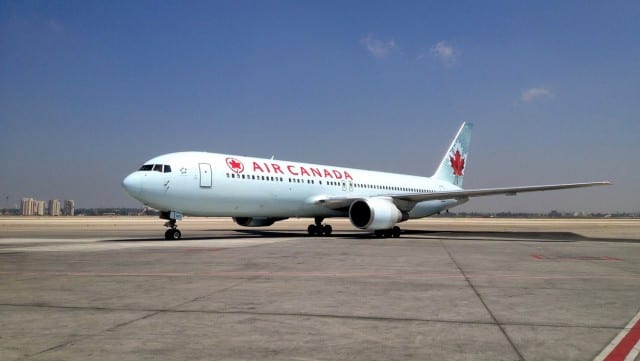 Continuing our "Better Know A Mileage Program" series, this post is about how to best use Aeroplan miles. The mileage program of Air Canada, there are lots of great ways to use these miles to travel the world a little cheaper.
How To Earn Aeroplan Miles
Aeroplan is Air Canada's mileage program, and therefore has access to Star Alliance inventory. So, if you're a regular United (or other Star Alliance airline) flyer, you could credit your flying to Aeroplan instead of your Mileage Plus program. Be sure to check your fare class to make sure you're earning miles on your next flight- some fare classes may only earn 25% of mileage flown.
In addition to regular flying, you can also transfer several flexible currencies into Aeroplan. For one, Amex's Membership Rewards are a transfer partner, at a 1:1 ratio, so you can easily top off your account if you run low. Finally, Starwood Preferred Guest is also a transfer partner at a 1:1 ratio, though if you transfer 20,000 SPG points at a time, you'll receive a 5,000 mile bonus, making the ratio 1:1.25!
 The Best Uses of Aeroplan Miles
Europe Flights
Because Star Alliance has so many European partner airlines, it's an excellent choice for award availability to Europe. Europe is split into two regions in their program, Western and Eastern, each with different mileage redemption rates. Western Europe is only 55,000 Aeroplan miles one-way in Business class, Eastern Europe 57,500 miles.
2. Visiting Hard-To-Reach Parts of Canada (Read: Cold)
The Arctic is something that may be on your bucket list, for whatever reason. If you wanted to fly to say, Nunavut, Aeroplan is your best bet. For only 25,000 Aeroplan miles, you can fly anywhere in Canada from the US. That's a steal, considering how expensive some Canadian flights can be.
3. Last-Minute Ticketing
United charges a last-minute ticketing fee for most non-elite travelers. Not so for Aeroplan. And, since Aeroplan has access to the same inventory as United for award flights, you'll be able to book the exact same flights without the close-in ticketing fee. You'll also be able to book domestic round trip flights with a free stopover, allowing you to combine destinations on the same trip!
4. Fly to Oz
Finding award availability to Australia and New Zealand can be tough, but you have a decent shot with Aeroplan. For one, United now has direct flights to Sydney and Auckland, making it easier to redeem your miles for the flights. And, Star Alliance partner Air New Zealand is obviously a good choice to fly to New Zealand. For only 45,000 miles each way, you can fly to New Zealand, stopover for as long as you wish, continue on to Australia, and then fly home. That's a great use of miles!
Overall
Overall, I like the flexibility of Aeroplan's program, especially with business class fares to Europe. While you're always beholden to award availability using this method to travel the world, having a large amount of partners at your disposal is always a good thing. As always, let us know if you have any questions in the comments!