Women-Owned Businesses: Meet The Women Behind The S-H-E Shop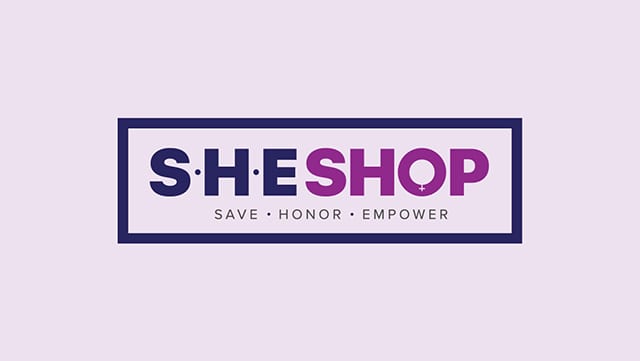 March is International Women's Month and we couldn't be happier to introduce you to some women-owned businesses in our S-H-E Shop. S-H-E stands for Save, Honor, and Empower. We want to use this month to help you save money and also honor and empower women who own their own retail business by giving you a chance to support them. Keep reading to learn a little bit more about these women-owned businesses.
This year's International Women's Day theme is Choose to Challenge. It focuses on each of us challenging gender bias and inequality in our own lives. By challenging these biases individually, we can collectively create a more inclusive world together.
Our S-H-E Shop launched today, March 8, to coincide with International Women's Day. You can see all the great deals these women have to offer by visiting our S-H-E Shop collection page. Below are a few details about the women behind the shops. We hope you'll get to know them and then shop and support their business!
S-H-E Shop Businesses
Get to know some of our S-H-E Shop business owners and read through some of their advice and struggles as entrepreneurs. These women are amazing and empowering, we hope you find some inspiration in their stories.
Blessed Be Boutique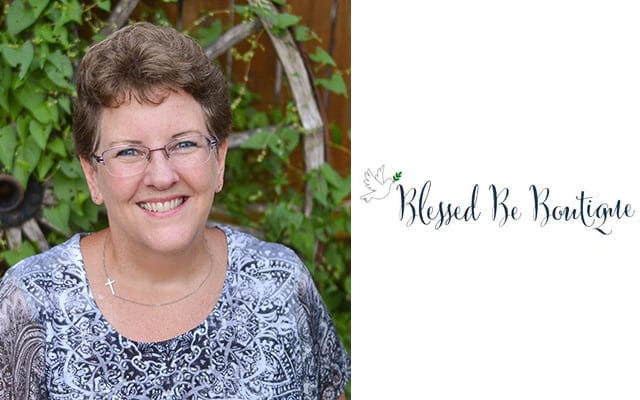 All items in the Blessed Be Boutique are handpicked by owner Beverly Schweigert. She chooses a wide variety of Christian and inspirational jewelry and gifts made of sterling silver and stainless steel.
An extremely inspiring story, Bev didn't start her online business until she was 55 years old. She wanted to let other women entrepreneurs know that, at first, she wasn't sure if she'd be able to understand all the technical aspects of running an online business. But by taking some courses and learning as much as she could, she is now confident in running her business and enjoys being her own boss.
What is the best thing about owning your own business?
I love the freedom of being able to plan my own day and make my own decisions. I also love the comments and reviews on how my jewelry has touched people's lives, whether they purchased an item for themselves, or gave it as a gift. Knowing that others enjoy them as much as I do has been priceless!
What has been your biggest struggle while running your own business?
I have way too many ideas going on in my head every day about things I could do with my business! I need to remember to concentrate on one new idea at a time and make sure it is completed before running headfirst into a new one.
Any advice for other women hoping to start a business?
Whatever you do, don't give up! You may need to tweak some things to make your business run profitable and smoothly, but just don't give up when things are slow.
Dazzle and Charms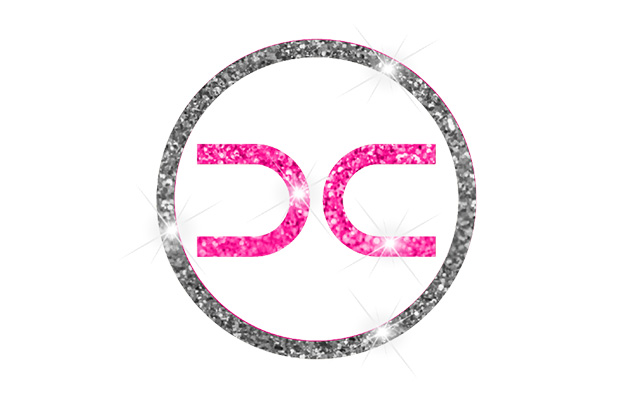 Founder Tammara Bearden created Dazzle and Charms for the budget-conscious fashionista that wants high-quality jewelry at affordable prices. Her genuine .925 sterling silver pieces are designed to last a lifetime and to be affordable enough that you can buy several pieces.
Shop Dazzle and Charms for bracelets, charms, rings, and necklaces. All of her jewelry is 92% pure silver with 8% copper for strength, and no silver plating allowed. Some pieces feature semiprecious gemstones and genuine Swarovski crystals.
If you like Tammara's jewelry designs, you'll be glad to know she also designs car and purse charms and is working on a handmade collection that will be available in the future! See her thoughts on owning her own business below.
What is the best thing about owning your own business?
I love being an entrepreneur because it allows me to earn money while doing something I love. I've always felt that accessories make the outfit and I love providing quality jewelry at affordable prices.
What has been your biggest struggle while running your own business?
There have been times I struggled with stagnation and knowing what steps to take next to grow my business. I've found that groups on social media are an excellent resource for tips and advice. Also, there's a YouTube video for everything!
Any advice for other women hoping to start a business?
Don't wait for things to be perfect before starting because that will never happen. Just take the first step and things will fall into place and you'll learn as you grow.
Jama Party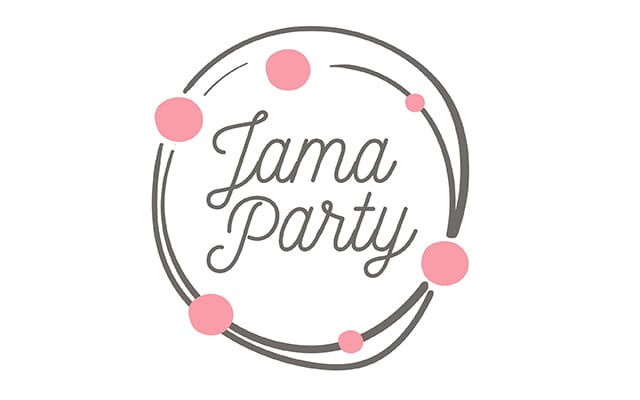 Jama Party's sole purpose is to help create family and friendship memories by providing quality affordable pajamas for girls, teens, and moms. Founder and owner Angelica Rebollo believes that every night should be a pajama party! You can shop for pajama onesies, lounge sets, slippers, and bedding in fun, bright styles with lots of unicorns, tie-dye, and unique prints. They offer free shipping on all U.S. orders and have some really fun sleep accessories like Mermaid tail blankets, eye masks, and backpacks.
At Brad's Deals, we are huge believers in prioritizing customer satisfaction and it's also Jama Party's number one priority. They are innovating to meet their customers' needs continuously and that is something we respect in other businesses.
What is the best thing about owning your own business?
Uncapped creativity and hearth filling experiences with amazing reviews from our customers and how our products better their lifestyles.
What has been your biggest struggle while running your own business?
Sourcing good quality products in the middle of a pandemic and shipping delays.
Any advice for other women hoping to start a business?
To keep trying, believing, and realize this is a process that takes time and work to be successful.
Linens & Hutch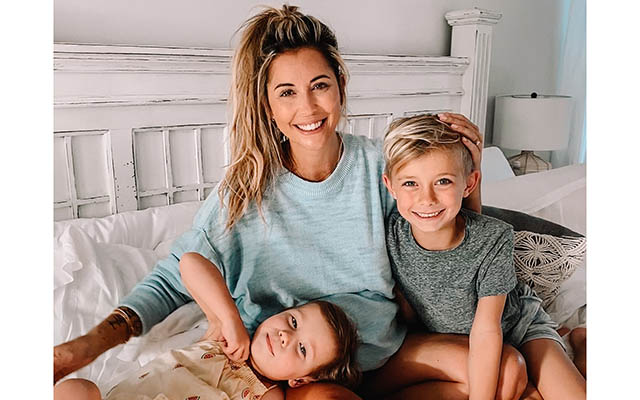 With a clear purpose to provide excellent customer satisfaction and to sell quality products, Shannon Noll started her bedding company, Linens & Hutch. Shannon started her company by selling sheets on the side of the road. With little more than a folding table and her car packed full of sheets, her company was born. Now, Linens & Hutch offers a wide variety of high-quality sheets, comforters, duvet covers, and quilts to help make your bedroom cozy and comfortable.
Learn more about Shannon, business owner and mama of two, below.
What is the best thing about owning your own business?
Being able to relate to the consumer and build around that. I like the fact that I can provide quality products for families and individuals and I am able to adapt the products and service around customer satisfaction. As a consumer myself I try to always run my business with the purpose of making people happy with what they have purchased.
What has been your biggest struggle while running your own business?
Balancing my role as a wife and mother while keeping and expanding the business.
Any advice for other women hoping to start a business?
Just start. Don't wait for someone else to start or something else to happen. Persistence and consistency is key. You have the ability to do it yourself. If you have an idea or something that you are passionate about, don't ever stop working for it and don't wait around for it to happen. Just start it anyway you can and expand from there.
Little Bumper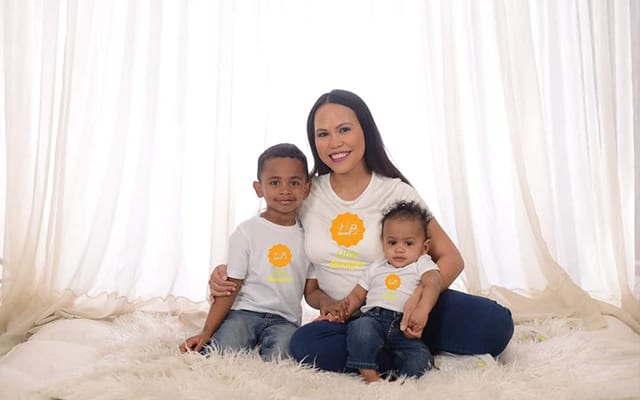 Created by moms for moms, Little Bumper offers a broad range of toys, clothes, goodies, and essentials to make time with your child fun, easy, and fulfilling. There are items for moms and dads too! Founder Jeralyn Peagler is focused on one thing; discovering and inventing the best specialty kids and baby products out there. Find developmentally-appropriate toys for all ages, clothes, feeding accessories, and everything you need as a parent. You can rest easy knowing that these products were sourced by other busy parents like yourself to make your life easier.
We also love that Little Bumper is proudly inclusive and diverse when it comes to employees as well as the products they offer. Learn more about this mom and business-owner below.
What is the best thing about owning your own business?
The freedom to curate and offer a unique selection of products that I believe my target customers would need and want at a competitive price.
What has been your biggest struggle while running your own business?
Both being a start-up and a minority present this biggest struggle which is the difficulty in securing capital funding which is much needed for growth. Being a mom of young kids also presents another struggle as sometimes it is hard to balance both.
Any advice for other women hoping to start a business?
Follow your dreams no matter how big or small. It may not be always easy but if others can do it, so can you! You just have to take the first step. The only way you will find out if it will work or not is if you try it. Don't let fear stop you from doing what could be the greatest achievement in your life!
Miane's Shoppe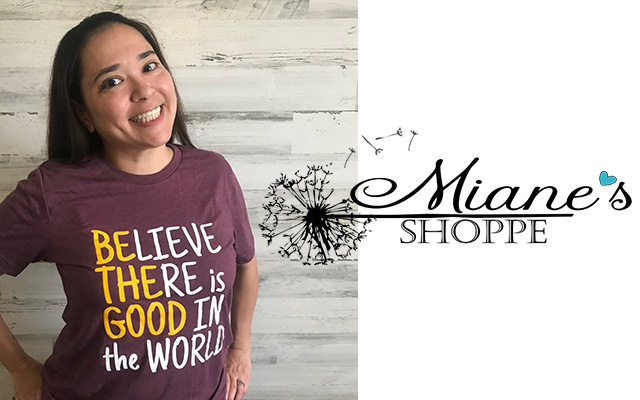 Miane's Shoppe began in 2018 when founder Melissa Violette wanted to make it easy for people to find great pieces of clothing, jewelry, and other accessories for great prices. She focuses on comfortable styles over trendy fads, noting that you can be cute and comfortable at the same time! Shop Miane's for affordable quote tees, necklaces, bracelets, headbands and so much more, with many pieces well under $20.
Miane's Shoppe will also be donating quarterly throughout this year to their local food bank or to No Kid Hungry. Find out more about Melissa below!
What is the best thing about owning your own business?
Meeting new people and hear how much someone loves what they bought.
What has been your biggest struggle while running your own business?
Finding enough time in the day to do all the things you want to do.
Any advice for other women hoping to start a business?
Do not stop! You have push through the bad days! it will get better!
Birch Trail Boutique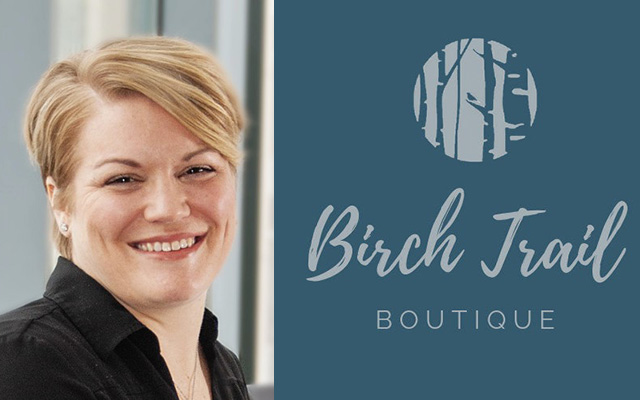 Founded and owned by Melissa Pierson, this shop was created for sports nuts like herself who believe that athletics have an amazing, unique way of making a positive impact in society and communities. In her shop, you'll find sports posters for NFL, NHL, NBA, soccer, and others. She also creates wall art and decals with relatable quotes, fun notebooks, musically inspired artwork, and more.
Check out her Etsy shop to support this sports-loving, woman-owned business and get to know her a little bit more below.
What is the best thing about owning your own business?
The self-confidence you get from knowing you can take an idea and grow it into something valuable is next-to-none. If I can grow a business from the ground up, I feel more empowered to take on any new challenges that come my way.
What has been your biggest struggle while running your own business?
The Amazon effect! Not everything is available within 2 days and finding ways to meet customer ever-evolving expectations for fast, free shipping can be a challenge for small businesses without the scale of Amazon
Any advice for other women hoping to start a business?
In the words of Hunter S. Thompson, "Buy the ticket. Take the ride."
Additional S-H-E Shop sellers:
A sight for sport eyes: They offer a wide selection of sports goggles and sunglasses available at all price levels to fit all budgets, most of which are available with optional prescription lenses.
Access Denied: Based in Los Angeles, Access Denied creates high-quality accessories for men and women that are extremely reasonably priced. Shop wallets, belts, sunglasses and more.
Avery Jane Co: Add a unique style to your space with removable wall decals. These are perfect for personalizing rental homes and college dorm rooms.
Bee+Me: A mother and daughter team offering trendy and affordable clothing, as well as a few other items, for women and their kids.
Charmed Crates: Created in a tiny Brooklyn bedroom and designed to spread love and care, Charmed Crates puts together handpicked gift boxes for your loved ones.
Divine Dips: Purchase from a wide selection of dip mixes, like white cheddar jalapeno or chili cheese and bacon, to create specialty dips for all occasions.
Ettika: Jewelry designed to help women look and feel their best. Shop jewelry made from the finest materials at competitive price points.
Fuchsia Shoes: Created in Sangla Hill, a remote town in Pakistan, these sustainable shoes are handmade by local artisans. Shop high-quality, environmentally responsible shoes which genuinely benefit the artisans who make them.
Gia Roma: Trendy home decor for all styles and budgets. Gia Roma puts emphasis on USA-made & eco-friendly items for your home. Shop candles, decor, drinkware, soap, and more.
Happy Lily Boutique: Happy Lily is all about trendy, comfortable clothing, and hope to help you feel a sense of ease in the pieces that they carry.
Ivy and Sage Market: Beautiful, modern, and unique pillow covers created by two sisters with an eye for design. Shop holiday designs or everyday pillow covers that can be swapped out whenever you're in the mood.
Jules Enchanting Gifts: Started by Jules Happy Rone in 1997 when she was just 17 years old, this gift shop offers unique items like hand-crafted boxes from England, crystals, chimes, handmade jewelry, and more so you can find that perfect gift for yourself or someone on your list.
Live Everday Fierce: Founder Syliva curates the best quality products at the best price to boost your mood and bring a smile to your face. Shop unique necklaces and fun pillow covers.
Makeup Eraser: A cult favorite, the Makeup Eraser is a reusable and washable cloth that removes all of your daily makeup with just water. This sustainable cloth is two-sided and its patented design can last you up to 3-5 years.
My heart jewelry: Created by Jodi Beck, a mother of two, this jewelry shop features curated and handcrafted jewelry to make your heart smile. Shop fun and unique bracelets, pendants, earrings, and more.
Shop Resin Molds: A wide variety of silicone resin molds to help you create geode coasters, round coasters, crystals, and much more. Offering free shipping in the U.S., shop these silicone molds to help create any resin art you choose.
Simple Leaf Decor: Providing hand-made, hand-selected, and hand-packaged pillow covers, Simple Leaf Decor has collections for holidays, fall, and winter. They also offer other home goods like tabletop and wall decor.
Tot Gifts: Originally created by Amber Spiecher to address the need for more "play" and enjoyable family moments away from electronics, Tot Gifts has since shifted focus during the pandemic. They've started producing a Suds Kit which includes a touchless foam soap dispenser, 3 organic foam soap refills, and 3 AA batteries to help you make the 20-seconds of handwashing more enjoyable with your kids.
Whizz: Created by two small teams in France and New York, fashion retailer Whizz focuses on the 3M equation for every piece they offer – Modern French, Mindful Quality, and Moderate Price. Shop blazers, dresses, pajamas, and accessories and get free shipping on U.S. orders.
Zabava Parties: Founder Jodi had been looking for a party-in-a-box option to send to her daughter at college and was disappointed that nothing like that existed. When 2020 hit and at-home birthday parties became the norm, Jodi found a way to create complete party packages that you can buy online and send to the recipient or use in your own home to make hosting easier.
Will you be shopping for any deals from our S-H-E Shop? Let us know your favorite in the comments!