Amazon Aware Review: Amazon's New Eco-Friendly Brand
In honor of Earth Day, Brad's Deals is taking a closer look at brands that are environmentally friendly. One that has really caught our attention is Amazon Aware. Amazon's new in-house brand that's sustainable and carbon-neutral.
---
This collection from Amazon includes items made from recycled materials and natural ingredients. Even better, they're a part of Amazon's Climate Pledge, which means that any emissions during their production are offset by carbon credits.
Our deal editor Marisa tried four items from Amazon Aware, and she found that this brand is not only good for the environment, but also good for your wallet!
Read her reviews for four best-selling Amazon Aware products below.
Amazon Aware 100% Cotton Sateen Sheet Set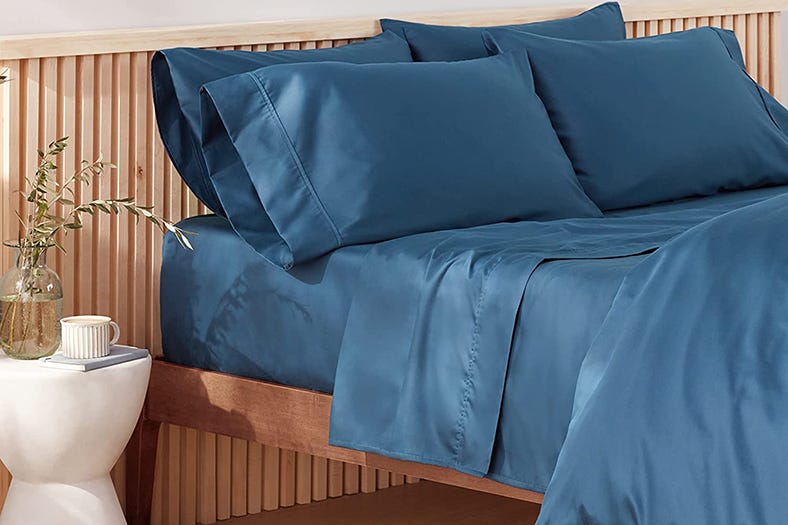 The first item on our list is the Amazon Aware 100% Cotton Sateen Sheet Set. These sheet sets are made from 100% organic cotton and include a fitted sheet, flat sheet, and two pillowcases. They're shipped in a reusable cotton storage bag to avoid using plastic packaging.
I always use cotton bedding because it's made from natural fibers that are breathable and non-toxic, unlike many synthetic fabrics. For comparison, check out these Threshold sheets from Target. They're nearly identical to the Amazon Aware ones since they both have a 300 thread-count and are certified organic. However, the Amazon Aware version costs $5-$10 less, which makes it a great option for sustainable bedding!
Amazon Aware 8-Pack Reusable Cleaning Cloths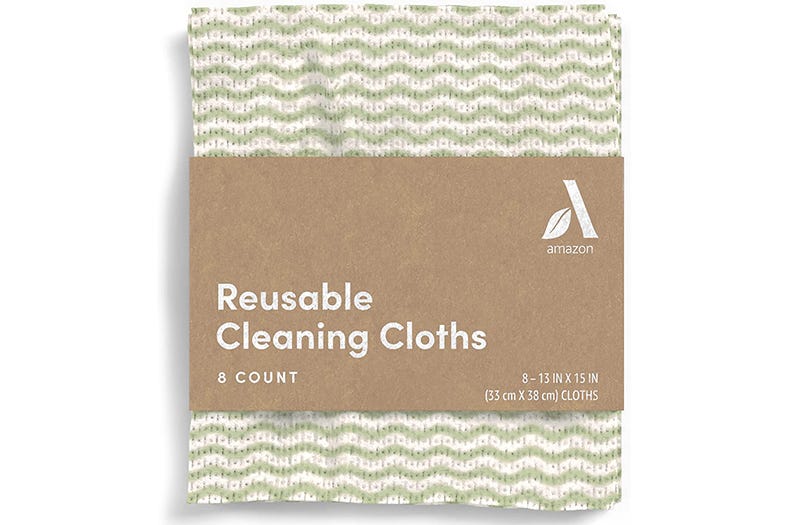 Next on our list is an eight-pack of Amazon Aware Reusable Cleaning Cloths. These cleaning cloths are large, soft, and machine-washable. We tried them on general household messes (spilled milk, crusty countertops…you name it) and they work great!
They also come with a one-year guarantee, so you can get a refund if they don't hold up. A pack of eight is $5.99, and we regularly see clickable coupons for them. It's an easy way to reduce the number of paper towels you're using, which is more sustainable and saves money.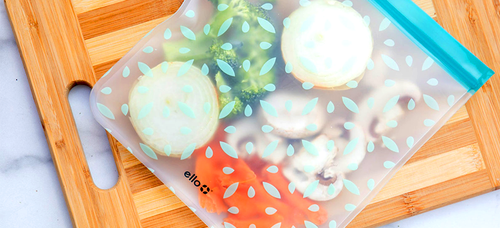 Earth-Friendly Deals for a More Sustainable Lifestyle
Amazon Aware Hydrating Face Moisturizer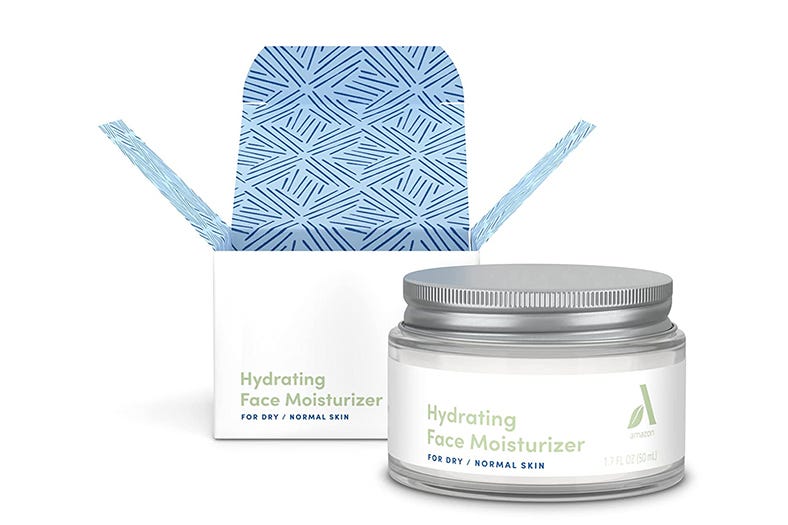 This face moisturizer is our favorite Amazon Aware item that we tried. Amazon Aware's facial moisturizer is made in the USA, not tested on animals, and fragrance-free. More importantly, it's verified by the Environmental Working Group which tests for harmful ingredients and chemicals. It ships in a lidded glass jar and features ingredients like avocado and sunflower seed oil.
We ordered the version for normal or dry skin, but there's a version for oily skin too. You'll pay around $18 for this moisturizer, but this is still around $10 under what you'd pay for similar moisturizer from brands like The Honest Company. And just like the other Amazon Aware products, it's carbon-neutral.
Amazon Aware Sherpa Jacket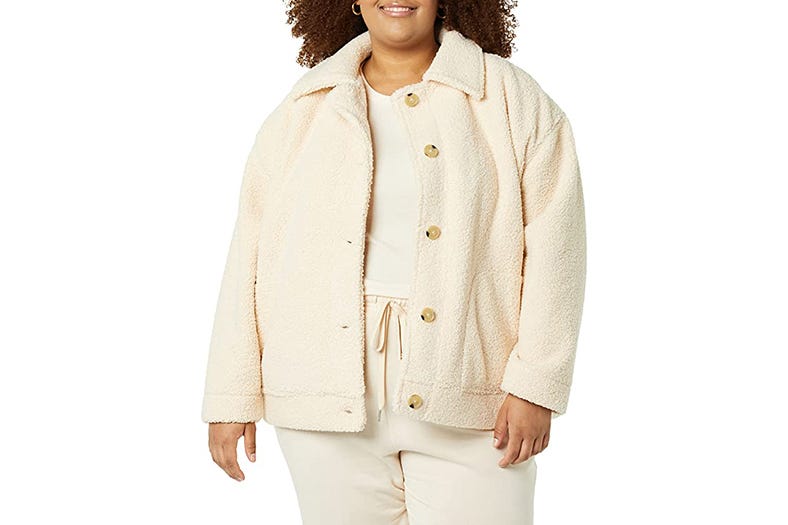 Last but not least, we checked out this Amazon Aware Sherpa Jacket. It comes in four colors in sizes XXS through 7XL. This jacket is made from at least 50% recycled polyester, and like all Amazon Aware products, its carbon emissions have been offset by carbon credits. At $60, this is more expensive than a regular, non-sustainable zip-up fleece, but it's a bargain compared to similar sustainable products.
Consider Everlane's Teddy Jacket for $88, or Madewell's sold-out (Re)Sourced Sherpa Jacket which was listed at $159! If you're someone that wants to wear sustainable clothing while on a budget, it's great to see that all of Amazon Aware clothing is priced at $60 or less.
Amazon Aware Product Review
Overall, this is a great brand for affordable, Earth-friendly products. Shop the Amazon Aware page for hundreds of products for women, men, and the home.
The products we tried were of great quality and at great price points. Keep in mind that you'll want to price compare to other sustainable clothing brands rather than everyday Amazon prices on non-sustainable goods.
We'll be on the lookout for sales and deals on Amazon Aware products, but in the meantime, you can rest assured that you're getting eco-friendly items for affordable prices, even without coupons or deals.