Earth-Friendly Deals for a More Sustainable Lifestyle
Earth Day is a great time to do a lifestyle audit and make some Earth-friendly swaps. Whether you're just dipping your toe into living a more sustainable lifestyle or you've been switching to eco-friendly alternatives for years, we've got a list to help you find the best deals on eco-friendly products.
---
One of the easiest steps to becoming more eco-conscious is by swapping out some of your everyday use and disposable items for more sustainable and Earth-friendly alternatives. Since quite a few retailers run Earth Day sales and promotions every year, now is a great time to make a few positive changes towards a more eco-friendly lifestyle.
Rather than temporary solutions, we're focusing on some permanent updates and changes you can make in your home that will continue to help the environment, well after this year's Earth Day has ended.
Kitchen & Household Products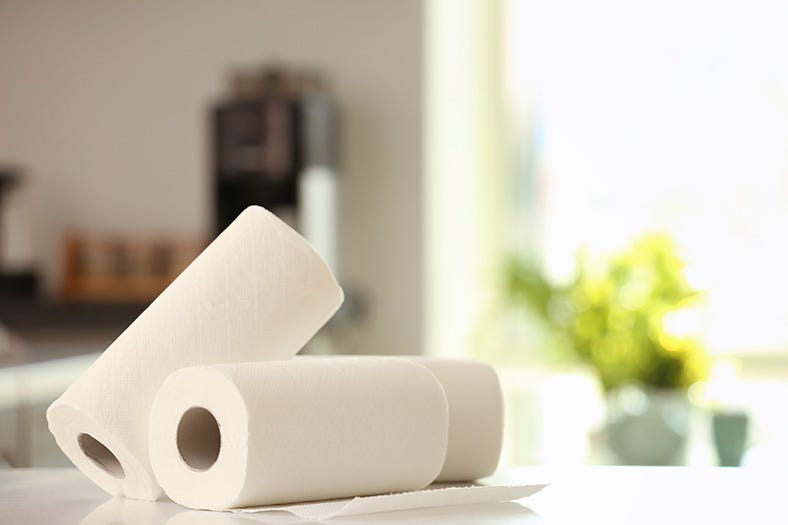 Here are a few easy and affordable swaps to everyday household products.
Paper Towels
To clean up spills or wipe down countertops, the most obvious swap is to use a rag or towel. You could absolutely use some old clothing for this, but if you need something a little more durable, try some reusable microfiber cloths. These Amazon Basics Microfiber towels are a staple in our home.
We've purchased two packs of these in the past few years. They are perfect for buffing stainless steel, wiping down cars, absorbing spills, and drying off patio furniture.
Paper towels can cost the average American up to $180 a year. Buying just two packs of these microfiber towels saves you around $150 annually.
Zip-Top Bags
While those one-use, zip-top bags are convenient and make lunch prep simple and quick, they can add up quickly in the garbage can if you're packing multiple lunch foods in them every single day.
Instead, invest in some silicone zip-top bags that can be washed and reused after each day. They come in multiple sizes, just like our favorite zip-top brands and some are even dishwasher safe.
To-Go Mugs
I guarantee you have tons of reusable coffee mugs in your cabinet already. The key here is to be more deliberate in how you use them. Designate one of your to-go mugs to always stay in your car. Bring it in to wash it, but then put it back in your cup holder so that whenever the mood for coffee strikes, you have your reusable mug handy.
Leftover Containers
My mom always kept every single plastic container and would wash them and reuse them for leftovers. I would go to open a carton of cottage cheese or sour cream and instead would find last night's spaghetti or pot roast.
While I love that we gave new life to all of our plastic containers, it did make finding leftovers and cleaning the fridge a little less convenient. Instead of reusing our cottage cheese containers, I recycle those and have invested in some glass containers with leak-proof lids.
I have two sets of these Snapware containers and use them for leftovers every night. I've never had them leak and they are dishwasher and microwave safe.
Produce Bags
Much like the to-go coffee cups, these require a little extra planning and preparedness. Instead of grabbing the plastic produce bags, toss a few of these reusable produce bags in with your reusable shopping totes so you're prepared next time you hit the grocery store.
As tempting as it is to just throw the bags of produce right into your fridge, be diligent about putting them back into your car so they're ready for your next grocery haul.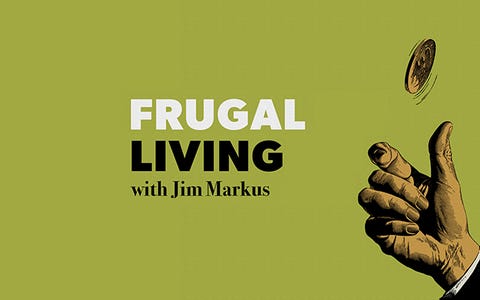 Podcast: Dumpster Diving & Reducing Food Waste
Cleaning Products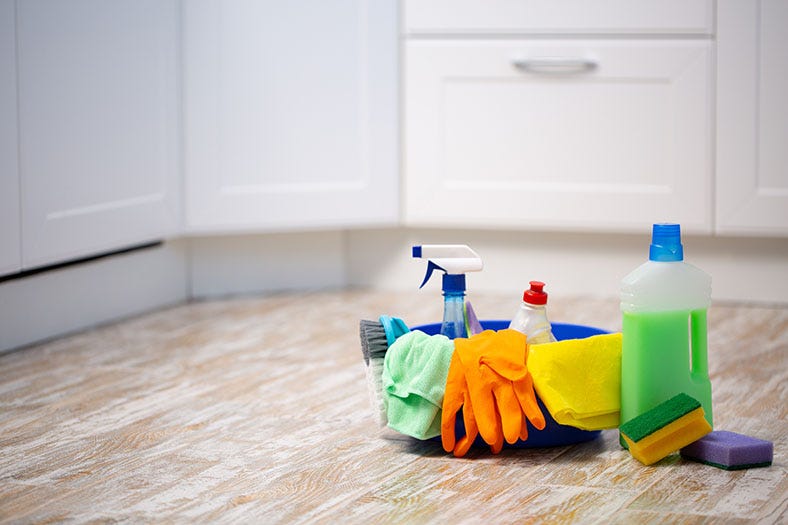 Take stock of your cleaning products and household detergents. Many of them come in plastic containers and contain harsh chemicals. There are lots of available alternatives to disposable plastic bottles and harmful cleansers. All it takes is some time to make the swaps and commit.
Plastic Spray Bottles
Cleaning products have come a long way in the past few years. Gone are the days when the only option was to buy a bulky plastic spray bottle and plug your nose while you cleaned.
Now, there are a variety of eco-friendly cleaning products that allow you not only to use refillable bottles but also clean with safe, pet- and kid-friendly formulas.
Blueland cleaning products are non-toxic and come in dime-sized tablets that you dissolve in their refillable, acrylic spray bottle. Some other eco-friendly cleaning brands include:
Save Energy with Smart Plugs and Devices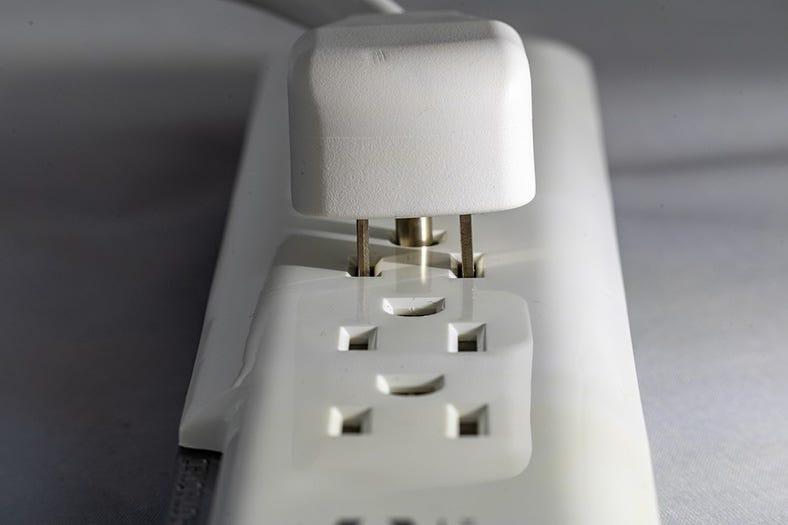 Swap out some of your household tech with these energy-saving alternatives.
Smart Thermostat
A quick and easy way to start saving energy in your home is by swapping out your regular thermostat for a smart thermostat. Not only do smart thermostats allow you to control the temperature, but they also allow you to set programs depending on the time of day, vacation schedules, or whether or not someone is home.
Using programs and only using energy when someone is home is a great way to conserve and it also helps you save money. Some energy companies even give you a credit when you get one installed, so it's worth checking into that!
Most name-brand smart thermostats have become more affordable in recent years. We regularly see Nest Thermostats and Ecobee thermostats for $100 - $200. You can also find bundles of two thermostats for around $300 on sale.
LED and Smart Lighting
LED lighting is the most energy-efficient lighting option for your home. They are a bigger investment upfront than incandescent bulbs, but on average they save 70% to 90% in energy consumption, which then saves you $10 - $20 per bulb every year.
You can also up the energy-saving ante further by investing in smart lighting. Much like a smart thermostat, you can program these bulbs to turn on and off at specific times, dim them, and in some cases even change their color. Brand name smart bulbs, like Philips Hue, regularly drop to $50 each on sale or you can find 3-pack deals for around $80.
If you don't want to splurge on smart lighting, swap out your incandescent bulbs for LED bulbs to save on energy and your monthly utility bill.
Smart Plugs and Power Strips
Another way to cut energy use is by using smart plugs and smart power strips. Even with items are plugged in and turned off, they are still using energy.
By using smart plugs or power strips, you can completely turn off the power, cutting off all energy use. Many smart plugs and power strips allow you to group specific items or even manage power from your phone with an app or through other smart devices.
We often see deals on 2-pack smart plugs for under $20 and quality smart power strips, like this Kasa Smart Power Strip Surge Protector, for around $50.
Saving Water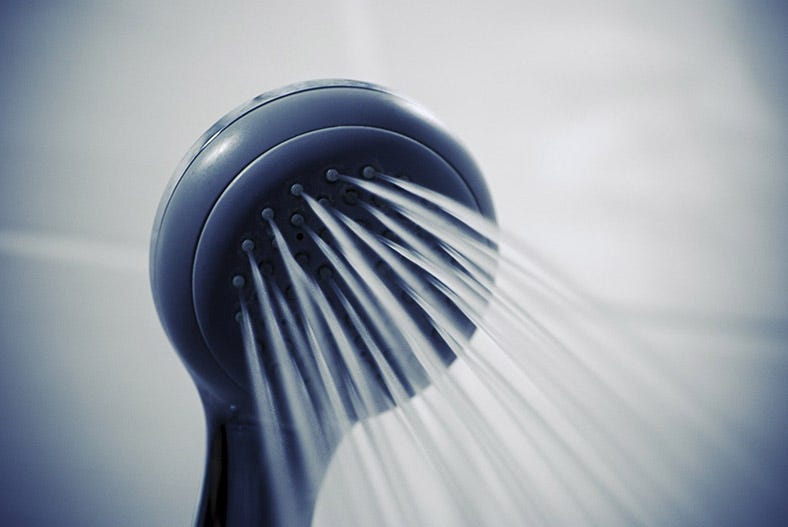 To cut back on your water use, you can make small, obvious adjustments like turning off the faucet when it's not actively being used, like while you brush your teeth or scrub dishes.
To make a bigger impact, try swapping your current shower head for a water-saving shower head.
Living a More Eco-Friendly Lifestyle
By looking for easy swaps around your home, you can take the first steps towards living a more eco-friendly and sustainable lifestyle. There are so many convenient and easy-to-use alternatives to our everyday, disposable products that all it takes is a little research and you can start making a positive impact.