Frugal Living: Frugal Food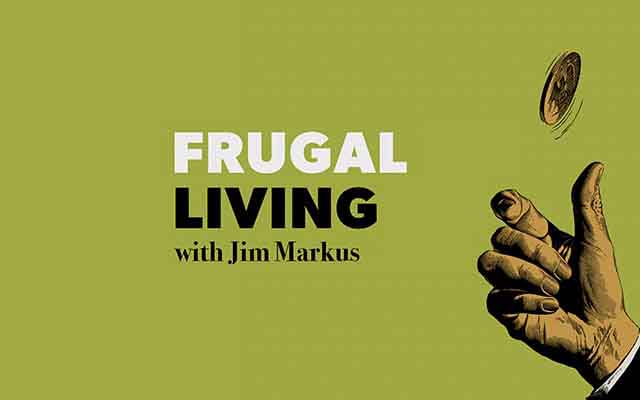 In this episode of Frugal Living, host Jim Markus talks with Megan Gilger, a gardener and blogger at The Fresh Exchange. You can listen to Frugal Living with Jim Markus here, on Apple Podcasts, on Spotify, on Amazon, on Anchor.fm, or anywhere you go to find podcasts.
Advice for New Gardeners
Gilger says her single biggest piece of advice for new gardeners is to start small. "It's easy to get big eyes." People burn out when trying to do too much too fast, and it's better to let your garden grow with your experience. She also adds that she loses some produce every year and that learning to accept that is key because losing some of what you grow is part of the process. She explains that her first garden was a 4′ x 8′ raised bed. She used that for three years before expanding.
Raised Beds
Gilger explains that one of the benefits of a raised bed is that it's easier to control the quality of the soil. This is especially important in a city, where you'll have no control over the surrounding land and groundwater. She chose a 4′ x 8′ bed for her garden because she was able to reach the middle from either side, and it still allowed her to grow a good number of plants.
Polyculture and Irrigation
Most plants actually grow better when they grow near other plants, Gilger explains. Certain combinations are more beneficial than others, and a few combinations are not ideal because the plants end up competing for the same nutrients. She recommends the book Carrots Love Tomatoes for information on beneficial pairings.
One of Giliger's first lessons was gardening with proper irrigation. She says that while gardens initially need a lot of watering, established gardens can go weeks without watering.
More about Frugal Living with Jim Markus
This episode was sponsored by Charlotte's Web, and we scored a discount for our listeners. Use our code FRUGALPODCAST at Charlotte's Web for 15% off sitewide. Some exclusions apply.
To hear more from Megan Gilger, check out the latest episode of Frugal Living. Frugal Living is a podcast for smart consumers. How do you spend less and get more? The show, sponsored by Brad's Deals, features interviews, stories, tips, and tricks. Jim Markus hosts season three, out now.
What did you think of this week's episode? Let us know in the comments!