Frugal Living: Is Prime Day the New Cyber Monday?
The episode of Frugal Living covers the history of Amazon Prime Day, what to expect this year, and unexpected impacts on sales everywhere else online.
---
We interviewed Brad's Deals editor Michael Ahene about Amazon's Prime Day 2022. Want to listen instead of read? Check out the audio on Apple Podcasts, Spotify, and anywhere else you find your favorite shows.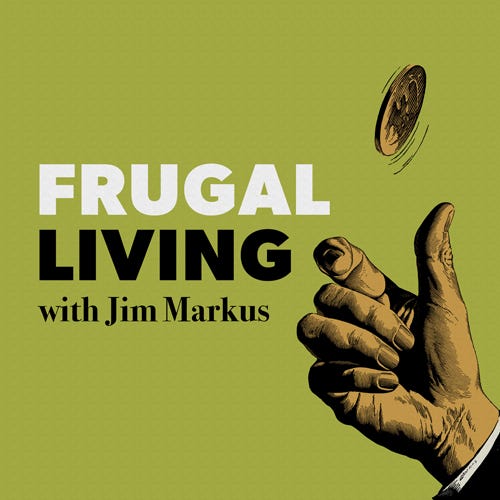 Prime Day isn't as old as you might think. The shopping holiday started back in 2015, and it grows every year. What began as a single day (thus the name), now encompasses twice that amount of time each summer. Mike talked with us about the sale's impressive debut and how it evolved until now.
We also talked about how he, and other editors at Brad's Deals, help customers find deals during such a robust promotion. The team highlights offers and evaluates sellers, which saves time for shoppers. In short: You don't need to dig around the whole sale. Just sign up, for free, at Brad's Deals. Then you'll be notified on all the strongest offers this Prime Day.
Looking for something specific? Create a deal alert. It notifies you as soon as something matching your criteria appears on Brad's Deals.
For a full transcript of the interview, read below. We also recently discussed how to find deals on Prime Day and how to spot a good deal when you're shopping online.
Read a Transcript of the Interview
Michael:
I'm Michael Ahene and I'm an editor at Brad's Deals.
Jim:
So what is Prime Day?
Michael:
Prime Day is Amazon's successful attempt at creating a Black Friday holiday in the middle of the year.
Jim:
And when we think of Black Friday, I think a lot of the images that come to mind are crowds of people, you know, waiting in line outside of Best Buy at like midnight. Doors open, everyone rushes in, tramples someone, and then buys like a TV for a dollar. That's what comes to mind for Black Friday. How is Prime Day different?
Michael:
People are lined up at their keyboard, I guess, hitting the F5 key to refresh, looking for the deals that they want. It is all the deals brought to you. It's all the best parts about Black Friday just brought to you at home and leaving all the terrible parts, you know, in the stores. The crowds, the traffic parking, all that good stuff.
Jim:
Sure. Well, and it's also one store, right? Black Friday is everything. Black Friday is—The world gathers behind Black Friday. And every store you go to, whatever your favorite brand is, it's there. Online or offline. That's kind of like the big sale day, but Prime Day is Amazon's version.
Michael:
Yeah. Prime Day is Amazon's version, but you also gotta remember Amazon encompasses a huge variety of smaller third party merchants. So you can pretty much find everything that you'd find anywhere else on Amazon on Prime Day.
Jim:
I mean, this is a pretty new thing, right? When was the first Amazon Prime Day?
Michael:
Uh, the first Amazon Prime Day was back in 2015. It was July 15th. And it was so successful. That's the reason why Amazon just continued doing it year after year. I believe last year's customers spent over $1.9 billion. And that's a lot of dollars.
Jim:
1.9 billion is huge on a sale. Back when this launched, you know, 2015, it's still like this nascent idea. It's, just starting and Amazon launches it and it runs for like 24 hours, but that's not what Prime Day is now. How has it changed?
Michael:
Yeah. Prime Day has become a full-scale shopping holiday. It's beyond just 24 hours. It's now a two day run. The amount of products that are included on it has expanded exponentially and beyond that, it's become so successful that other online merchants, they try to compete with Amazon's Prime Day deals at the same time period.
So even if you're not shopping directly at Amazon, you can probably find pretty good deals (maybe not as good as Amazon) almost everywhere else.
Jim:
Okay. So this is really interesting. So when we think of is Prime Day the new Cyber Monday, or is Prime Day the new Black Friday? You know? At first in 2015, the answer's no. At first it's just, "No. It's a big sale at Amazon." But what you're saying now is that it's big enough that other people are pushing their sales to match Amazon's sales. So they're running eye-catching deals basically on the same part of the week or onto the weekend. Whenever that falls is that right?
Michael:
Yeah, absolutely. You know, the first Prime Day came around and you know, it got a lot of flack because people were saying, "Oh, you can find deals on can openers and whatnot." But then when the numbers came in afterwards, then everybody else, you know who wasn't Amazon said, "Hmm. I think they're actually onto something here." And yeah. So now everybody wants, you know, they wanna cash in on that. The shopping frenzy that Amazon created.
Jim:
If you wanna shop at Amazon on Prime Day, what are you looking for? What kind of deals can you find?
Michael:
This is the hardest part, you know. Prime Day's a great time to do some shopping, but the most difficult part is you'll be—It's just an onslaught of deals. So, you'll find deals from biking equipment to computers, to—I don't know, kitchenware. So it's kind of difficult to navigate sometimes.
I would say, you know, obviously visit Brad's Deals because our editors are painstakingly handpicking the best deals. So you'll get those front and center right off the bat. Another way to approach it is, you know, create a list of saved items that you'd hope to find on sale ahead of time. And then just double check that list throughout the two-day event.
Jim:
I love this one. Obviously Brad's Deals does this for a living. Every day the editorial team is looking for deals, but I know on Black Friday and Cyber Monday, there's a special energy to the team where everyone's just, you know, nose to the grindstone, looking for the kind of deals they want to shout from the rooftops.
Like, "Hey, don't bother digging through the whole sale. This is the thing you want. Here's the doorbuster. Here's the thing that was hidden under everything else. That maybe even Amazon doesn't know they have listed at this price <laugh> and it's only for today and tomorrow." <Laugh>
Michael:
Yeah, we leave no stone unturned. It's one of those, you know, we're not sleeping. We're gonna find—we're gonna dig as deep as we gotta dig to find that best deal. And we will wear our keyboards out to get those deals up so that people can take advantage of them. Because it's a limited sale. You know, there's a timeframe. There's a start and an end. So you really want to get in there when it's happening. And we try to help people do that.
Jim:
Prime Day tends to conjure these images of these national brands. Like, you know, you think of big, big names and you think of, "Okay, I can buy that on Amazon." I know they're gonna carry some of the top brands that are sold across the nation. What about small businesses?
Michael:
There's going to be over 70-million products from small businesses available on sale. So it's not, "What can we find?" It's, "What can't we find?" I expect to see a little bit of everything. I might start my own Amazon business just to get some of my stuff up there.
Jim:
I mean, all right. <laughter> So that's a really good point. One of the things we talk about on Frugal Living often is small businesses and becoming an entrepreneur and making your own money. You joked. Maybe you'll start a small business to get to benefit from Amazon Prime, but you could. That's one of the cool things that Amazon has been doing.
They've been highlighting a lot of their small business partners during these sales. So again, editors at Brad's Deals will do all the vetting for you. They'll run reviews through Fakespot. They'll see what's worth promoting among these, you know, 70-million small business products.
But those are also going to be on sale. And that's one of the reasons this is such a vast sale and so worth our time. And speaking of things being worth our time, I will give you back the rest of your day. Thank you so much, Mike, for making time to talk with us about Prime Day. And is there any last thoughts you wanted to share?
Michael:
So there was a lot major brands, the larger brands like Kraft or the makers of Dove soap, with inflation being what it is⁠—A lot of consumers started shopping for in-store budget brands. And that's, you know, of course rubbing them the wrong way because it's cutting into profits.
And so they've recently announced that they plan on countering this by offering more discounts on name brand on their name brand products and Amazon Prime Day seems to be positioned at a point in the year where they might deliver on this promise of more discounts on name brand products.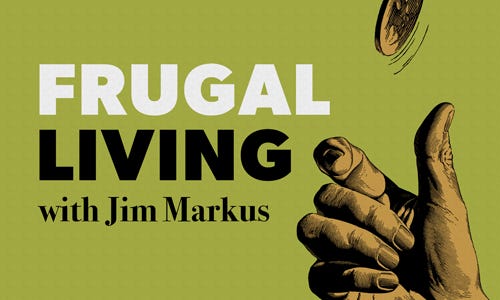 Listen to Frugal Living
Looking for more news about Amazon? We recently reviewed Amazon Aware, a new eco-friendly brand with surprisingly low prices.