What to Expect from Amazon's Summer Sale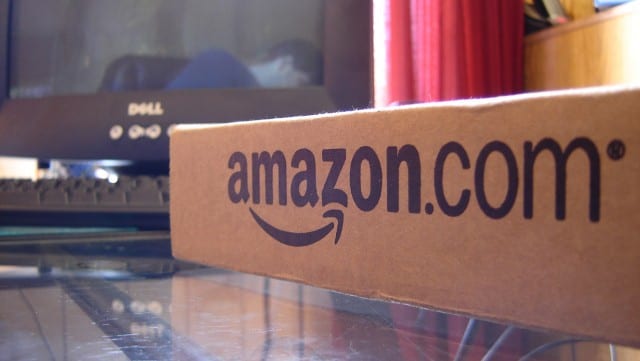 In case you haven't heard yet, Amazon launched its Big Style Sale today. As Prime Day has been pushed off until later in the year, online shoppers will be glad to know they can still spend during the pandemic-if they're lucky enough to be able to. The sale is set to highlight deals on style and fashion and shoppers can expect deals from big name brands as well as lesser-known merchants alike. Keep reading for more details on Amazon's Summer Sale.

Our resident deal expert and sale analyzer, Casey, suspects that the fashion sale could be a way to sell inventory that sellers may have already ordered, likely for Prime Day. Amazon prioritized essential goods in light of the pandemic and this could be a way to make up for the deprioritization of the fashion category.
What to Expect from the Amazon Style Sale
We're seeing great deals on Amazon brand apparel. Goodthreads button-down men's shirts for $8-$16 are an editor favorite. The deals on jeans, on the other hand, are less impressive. Macy's currently has 60% off select women's jeans today and their pricing seems to be stronger. Also worth noting, Amazon's pricing varies by size on a lot of items. However, contrary to what we've seen in the past, a lot of the most popular sizes are actually lower in price!
This may also be a great sale to check out deals on off-season apparel. Last year during Prime Day we saw some name-brand outerwear marked down 50% off.
Click here to keep an eye on our Amazon Deals throughout the sale.
Shopping Advice for the Summer Sale
As this is Amazon's first year doing the Style Sale, we're learning a few tips as we go on how to find the deals included in the sale. If you are browsing in categories, and you aren't sure if you are seeing the sale items, look on the left side of the page to see if the filter "Today's Deals" is there. If it is, click it to see the sale items in that category. You can also do this by searching for specific brands and checking "Today's Deals" on the results page.
Be Sure to Check Reviews
Amazon allows customers to upload images with their reviews and also give information about the size and color they purchased. You can get reviews for the exact size and color you're hoping to purchase, be sure to take advantage of that.
Check sizing information
Note that there are hundreds of different brands. Sellers and sizes will not all be the same. Be sure to utilize size charts and measurements given on the product pages.
Make Sure You're Getting a Good Deal
We want to remind everyone to comparison shop. Don't get sucked in by the hype and remember Amazon's first Prime Day flop. Be picky about pricing and don't get your hopes up too high. You may also want to check the online stores for Macy's (as mentioned above with jeans) and Kohl's, as they very well could be having their own fashion flash sales to compete with Amazon.
Let us know in the comments if you end up snagging a great deal!