Best Ray Ban Deals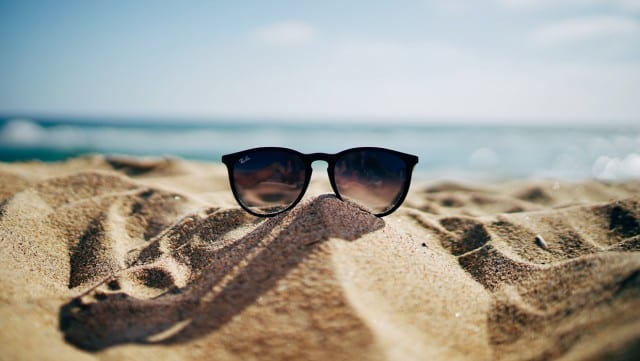 What's the meaning of life? Why is the sky blue? Where can I find cheap Ray-Bans? These are questions that we as humanity often ask. Luckily for you, we can answer one of them. If you're in the market for some new Ray-Bans, or if you're curious if it is at all possible to not shell out over $100 for a sweet pair, the following tips will help you get the best Ray Ban deals. 
Where to Find Cheap Ray Bans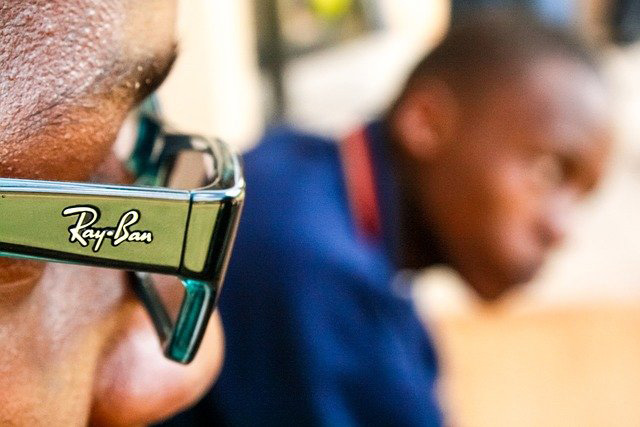 In the last few years, we've seen certain retailers go above and beyond when offering excellent prices on Ray-Bans. Most of these are year-around goodies, but it behooves you to always check Brad's Deals to see if we've got the hookup on exclusive deals. Here are the all-stars that we would be remiss not to mention by name.
And the trophy goes to… Overstock. More often than not, Overstock will have roughly 150 great Ray-Ban styles under $100 in their sale section. As of July 2021, there were sunglasses as low as $69. Even better, shipping is always free.
JomaShop usually has around 70 styles of Ray-Bans for $70. This number may fluctuate seasonally, but we would say this is a general rule. Additionally, it isn't uncommon to find great discounts for JomaShop on our site. Before hitting Jomashop, always check to see if we have a better price or exclusive code that isn't available on their website.
Like Overstock, TIMEPIECE has a stellar section that lets you filter Ray-Bans under $100. Adult styles start at $69; there are 20 styles under $70 at the moment, and this will likely remain unchanged throughout the year.
TIMEPIECE features a wide range of unisex styles, including the hip Clubround Sunglasses and classic Wayfarers. It's definitely in your best interest as a savvy shopper to check Overstock and TIMEPIECE first, as opposed to sites like Amazon, as counterintuitive as it seems, because with Amazon you have to hurdle untrustworthy sellers, knockoffs, and used pairs. Plus, selection and availability just aren't as great!
TimeToShade is famous for its excellent selection of Ray-Ban Rx frames. But every now and then, they run their famous Big Frame Sale, which features prices on Ray-Ban eyeglasses AND sunglasses as low as $50. Like Jomashop, TimeToShade runs exclusive deals with us. In February and early March of 2018, we joined forces and knocked an extra 50% off more than 50 styles. Some of our readers even commented that the prices were so good that they bought their first pair through us at TimeToShade. So wait for that perfect sale when it comes–because it will come again!
Ashford is well known for its wristwatch deals. But we often see great deals on Ray-Ban, up to 70% off! Prices in their general sales sometimes drop to around $70, which often is the lowest price on the web for select styles. Shipping is free on $99 or a flat $5.99 under $99.
Use Google Shopping
Google's shopping tool may be your best bet if you already have a specific style in mind. Say you want to find the best price on the popular Ray-Ban RB2140 Wayfarers. You can type it into Google Shopping and the search engine will produce the lowest price online for that model. Keep in mind that Google Shopping doesn't take into account exclusive offers on deal sites like ours, so you may want to search for your preferred Ray-Ban style on our site first, as always, in addition to Google Shopping to make sure.
Get Deal Alerts!
Only the smartest shoppers use our Deal Alerts. What's a Deal Alert? Get notified whenever your favorite brand or product goes live at Brad's Deals. Just enter the search term 'Ray Ban' into our search and then click 'Create Alert'. This will ensure you're always one step ahead.

How to Spot Fake Ray-Bans
There are certain telltale signs that a pair of Ray-Bans are fake. Oftentimes unethical sellers won't make it clear that the sunglasses they are selling are inauthentic. Here are a few important tips to separate the wheat from the chaff:
1) Check the box to see if the manufacturer is Luxottica. If the manufacturer is not Luxottica, you might have a knockoff.
2) The Ray-Ban logo should be on the side of the glasses.
3) The arms of the glasses should feature the model, color code, and size.
4) Ray-Bans should feel heavy; if they feel light, you might have a pretender.
5) The box will invariably contain a cloth, a case, and brochures.
6) And finally, always check the warranty. Warranties are especially important when it comes to expensive, brittle items like Ray-Ban sunglasses.
What say you? Do you have any amazing tips that we missed? Share in the comments!