These 12 Stores Will Let You Return Open Makeup
If you're holding onto more than a few past makeup purchases that didn't make the cut, you're not alone.
---
If you're holding onto more than a few past makeup purchases that didn't make the cut, you're not alone. Perhaps that "Coral Crush" blush you chose from an online color swatch ended up looking like a coral catastrophe once you actually applied it to your skin. Or maybe you tried to pick the perfect foundation shade online and missed the mark. Even when you're able to try a beauty product in-store, there's always the chance that it won't live up to expectations. Whether it's a complexion clearing makeup that makes you break out even more, or a long-wear lipstick that doesn't last past breakfast, there are some products that just aren't worth the investment.
Whether we end up using all of the beauty products we purchase or not, we're spending a lot of money on makeup. Numbers vary across recent reports, but a 2017 SkinStore survey put the cost at $8 a day, while a OnePoll survey for Groupon found the lifetime cost for women to be a whopping $225,360. Yes, you read that right – you could buy a house with the cash it takes to get ready to leave the house every morning.
Now, all of that can add up to a huge confidence boost and a lifetime of healthier looking skin, but let's not drive the cost any higher than we have to. A simple way to be more frugal when it comes to buying makeup is to return products that don't work for you.
While not all stores have explicit return policies regarding open makeup, you'd be surprised how many retailers will take back an open beauty product that didn't meet your expectations. It never hurts to try, but in the interest of being prepared, we've rounded up the stores with the best makeup return policies, so you can decide where to head for your next mascara.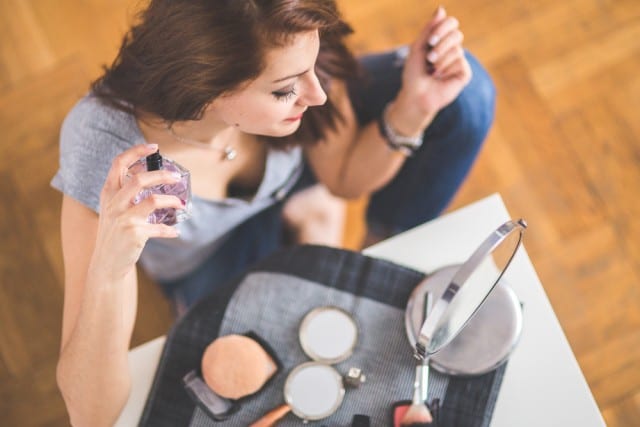 The 12 Best Makeup Return Policies
Kohl's has a "hassle-free" return policy that applies to open beauty products. Just bring your purchase back within 60 days and with your receipt to get a full refund at any time. If you purchased the item with your Kohl's charge card, you won't even need a receipt. And, if you used a different payment method and lost your receipt, you'll still be eligible for store credit. We suggest returning online purchases in-store to avoid return shipping fees.
Whether you've made a purchase in-store or online, you can return open beauty products for a full refund at Bloomingdale's. You get 365 days from when you purchased the item to return it, too.
So long as your open makeup is in "gently used condition," you can return it to Macy's within 90 days for a full refund. And, returns are free in-store and by mail. It is worth noting that if you made the purchase in-store, it must be returned in-store. Online purchases can be returned in-store or by mail.
Nordstrom is known for their great customer service, and they evaluate returns on a case-by-case basis. This typically works in your favor. If you've bought makeup from Nordstrom and are unhappy with your purchase, even if you've lost your receipt or it's been a while since you bought it, Nordstrom will likely take it back to make sure you are satisfied.
Kiehl's products come backed by a 100% money-back guarantee, so you can return full-size, open beauty products to the original point of purchase as long as you have your receipt.
You'll have 90 days to send back full-size, open beauty products to Birchbox for a full refund, and returns are free. However, you won't be reimbursed for the original shipping cost, and you can't send back monthly boxes or samples.
You can return most open beauty products, with some brand exceptions, within 90 days of when you purchased them. If you used your Target REDcard, you'll get 120 days for a full refund. You'll need your receipt if you used any other payment method.
Any product purchased in-store or online, opened or unopened, can be returned within 60 days for a full refund. And even after 60 days, you'll still be eligible for store credit. You're better off returning items to the store since you'll pay shipping fees for online returns.
Sephora will take back open beauty products within 30 days of the date of purchase, and they'll give you a full refund. You'll even get a prepaid return label for online purchases, but you won't be reimbursed for the original shipping cost. You can also get store credit for online purchases if you send back the product or return it to the store within 31-60 days after purchase.
If you bought makeup from CVS, your purchase is covered by a 100% satisfaction guarantee. That means you can return any beauty item for a refund, even if you opened it, within 60 days of purchase. Just remember to bring your ID and receipt.
Dermstore has a 60-day money-back guarantee that covers open beauty products. If you return an item for store credit, you'll even get a prepaid return shipping label. If you want a refund, you'll be responsible for return shipping costs.
You can return open makeup to Bluemercury within 30 days for a full refund or within 31-60 days for store credit. Plus, returns are always free.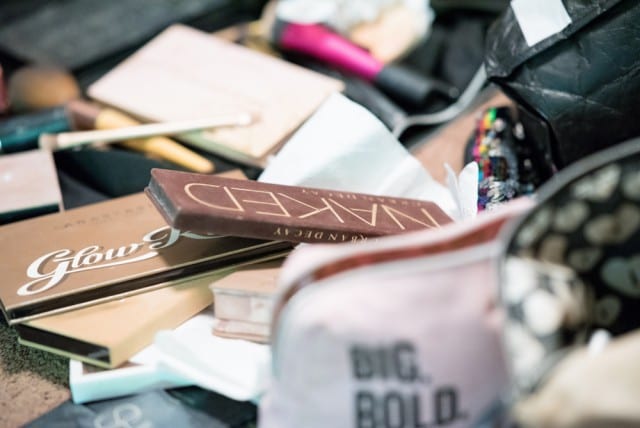 This isn't an exhaustive list of stores that will take back open makeup, and many retailers will make exceptions to their policies if you had a bad experience using one of their products. If you opened a beauty product and weren't satisfied, you should always try to return it. And if you want to be a responsible shopper who is prepared for the inevitable, buy your makeup from one of the stores on our list.
Browse related Coupons: