100+ Brands That Are Made in the USA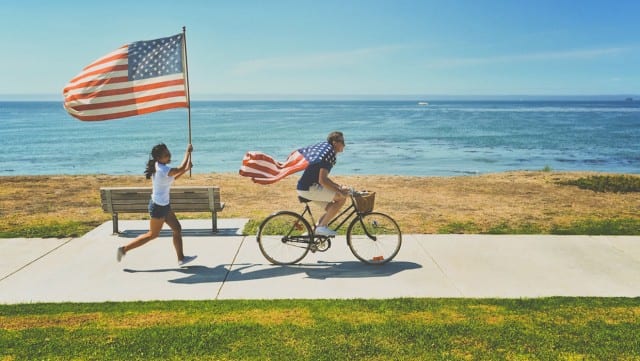 What do a sloth stuffed animal, an HDTV, and an upholstered recliner have in common? Most likely, they were all made in China, or another country where cheap labor is plentiful. But alongside the many foreign-made items stocked on the shelves of your local department store, you might also see a product proudly labeled "Made in the USA." And most Americans would prefer to purchase a product that was produced in the United States, according to Consumer Reports.
There is a common misconception that American manufacturing has been on the decline. According to the St. Louis Fed, real manufacturing output has increased over the last two decades. But manufacturing employment has seen a decline, in part because innovations in technology have made workers more productive. But there's good news on the employment front as well, since there's been an uptick in new manufacturing jobs since 2010. Nonprofit organization The Reshoring Initiative reports that many companies have moved production back to the states in recent years, creating more manufacturing jobs for Americans.
How do you find out a product's country of origin?
Many Americans want to support the trend by buying products that were made in the USA. According to U.S. Customs and Border Protection, imported goods are required to be labeled with the country where the item was manufactured or produced. So you'll likely find a label on the tag or outer packaging for an item that indicates where it was made. If you want to focus on buying American-made products, consult our list of brands made in the USA.
What does it mean if a product is made in the USA?
According to the Federal Trade Commission, in order for a brand to label or imply that a product was "made in the USA," all of the significant parts and processing must occur in the United States. Minor components can be foreign-made, but must make up an insignificant part of the total manufacturing costs. A product can also be labeled "assembled in the USA" if the components were made in other countries but substantial transformation occurred in the states. It's often cheaper to import the components of a product and assemble them locally. This label doesn't apply to "screwdriver" assembly, which refers to a scenario where the parts are made elsewhere and undergo simple assembly in the United States.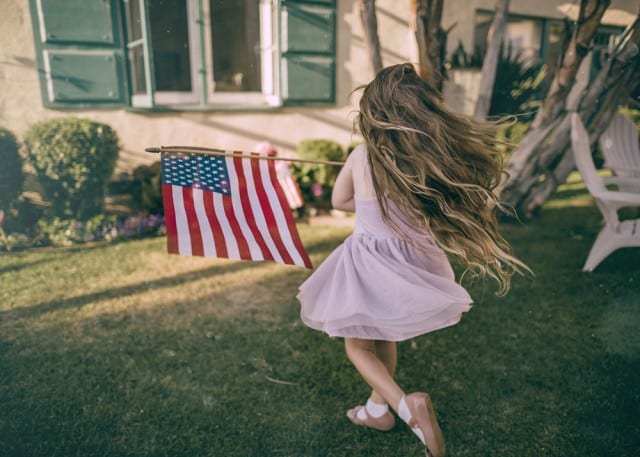 100+ brands that are made in the USA
Clothing/Apparel/Footwear
Allen Edmonds – men's shoes
American Apparel – basics for men, women, and kids
American Giant – men's and women's leisure wear
American Trench – apparel and outerwear for men
Baldwin Denim – jeans and apparel for men and women
Flynn Skye – boho clothing for women
FRYE – footwear
Hackwith Design House – ethical clothing for women
Hanky Panky – lingerie for women
Hard Tail Forever – yoga apparel
Helm – men's footwear
J Brand – premium denim for men, women, and kids
Karen Kane – luxury clothing for women
Lucchese – boots
Michael Stars – essential tees for men and women
Nanette Lepore – designer clothing for women
Pendleton USA – high quality wool clothing for men and women
Penfield – outerwear for men and women
Raleigh Denim – denim apparel for men and women
Reformation – sustainable women's clothing
Save Khaki United – basics for men and women
Taylor Stitch – classic men's apparel
Telic – flip-flops
Todd Shelton – classic men's apparel
True Religion – jeans for men and women
Wigwam – socks
Wildfox Couture – women's luxury knitwear
Babies and Kids
American Adorn – clothing
Cade&Co – leather baby shoes
California Baby – gentle skincare
City Threads – kids' apparel
Colgate Kids – crib mattresses and pads
Kiddiebites – silicone dinnerware
Liz & Roo – crib bedding
Sweetooth – baby teethers
Tuck and Bundle – modern baby carriers
Vermont Teddy Bear Company
Sunglasses/Eyewear
American Eyewear – handmade eyewear
American Optical – sunglasses
Arc-Iris – wooden eyewear
Clear Lake – polarized sunglasses
Oakley – sunglasses
STATE Optical – luxury eyewear
Handbags and Accessories
Alex and Ani – bracelets
Baggu – bags
Danhov – engagement and wedding rings
Fleabags – bags for women
J. W. Hulme – business and travel bags
Maptote – totes and more
Stetson – hats, boots, belts
The Things We Keep – jewelry
Topo Designs – packs and accessories
Weiss Watch Co – Watches
Yellow 108 – hats and accessories
Health and Beauty
Brown Bag Soap
Carol's Daughter – hair care and beauty products
ColourPop – makeup
Detroit Grooming Co. – men's grooming products
Jordan Essentials – skincare
J.R. Watkins – cleansers and more
Lulu Organics – beauty products
Mullein & Sparrow – luxury vegan beauty products
PRITI NYC – non-toxic, vegan nail polish
Saavy Naturals – natural body care products
Sia Botanics – facial products
Skincando – organic luxury beauty
SoapBox Soaps
Kitchen Items and Home Goods
360 Cookware
Austin Air – air purifiers
Cutco – cutlery
Fiesta – dinnerware
Igloo – coolers
Lodge – cast iron cookware
Malpaca – natural pillows and bedding
Nordic Ware – cookware and bakeware
Pyrex – cookware and glassware
Tervis – tumblers and drinkware
Serta – mattresses
Simmons – mattresses
Simplicity – vacuums
White Lotus – organic bedding
Wright – bedding
Vitamix – blenders
Furniture and Decor
BuildASofa – custom couches and sectionals
California House – furniture
Cotton & Flax – modern home decor
Maiden Home – furniture
Mod Mom Furniture – furniture for kids
Room & Board – modern luxury furniture
Simplicity Sofas – couches for small spaces
Other American-Made Brands
Audio Research – audio products
Crayola – art supplies
Harley-Davidson – motorcycles
Litespeed – high performance titanium bicycles
MAK Grills
Martin Guitar
Nylabone – dog toys and chews
Post-It – paper goods and more
Vandersteen – speakers
West Paw – pet products
Wilde Tool – hand tools
Wilson – footballs and more
Zippo – lighters