Budget Brands are Actually Better Than Their Big-Name Competitors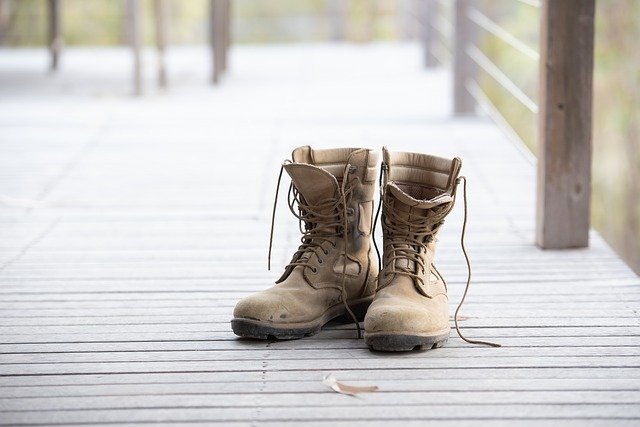 Conventional wisdom would have you believe that expensive = quality. This is sometimes true, but there are notable exceptions to this rule, exceptions which can save you some serious cash. Here are our eight favorite budget brands that work just as well (or better!) than their higher-end counterparts.

These products and brands are unsung heroes in their respective categories. They deserve some kudos for not only being astronomically more affordable than their near-identical counterparts, but for actually working, and working well.
Ozark Trail Camping Gear

Ozark Trial, the underdog camping brand brought to you by the overdog Walmart, is steadily earning its name as an outdoor force to be reckoned with. Career internet deal sniffers like myself have, on more than one occasion, featured their well-reviewed and exceedingly cheap tents, coolers and tumblers as deals on our site.
To show you just how much you can save when you shop Ozark Trail, let's compare their prices with YETI's. The YETI Cooler, for example, is one of the more well-known camping coolers. But at $380 for the YETI Tundra 50 Cooler, budget shoppers may have to look elsewhere for something to cool their grub. Alternatively, the Ozark Trail 52-Quart Cooler is $127. While the Ozark Trail version has a SLIGHTLY lower review score (4.9 vs 4.1), you have to ask yourself whether a 0.8 difference in score is worth $253. We're going to say no.
How about tumblers? YETI sells their 20 oz. Rambler for $29.99, while Walmart offers 40 oz. Ozark Trail Tumblers for just $9.89. In both cases, they're rated 4.8 stars out of 5.
Tents? This Ozark Trail -Person Cabin Tent is $119 compared to L.L. Bean's $279 Eureka Copper Canyon 6-Person Tent. These two products are essentially the same, but their price points could not be more different.
One of Walmart's most popular camping sets, this 22-Piece Camping Combo Set, is always available for the bargain price of $129, and more than 100 customers rate it 4.3 out of 5 stars. As one happy reviewer says, "Instead of buying all the gear separately (tent, sleeping bags, sleeping pads, pillows, chairs, lantern, bags), this set had everything I needed to set up a nice and comfy campsite … Overall I would recommend this to anyone looking for a convenient, all-in-one camp set without shelling out a load of money."
Kirkland Shearling Boots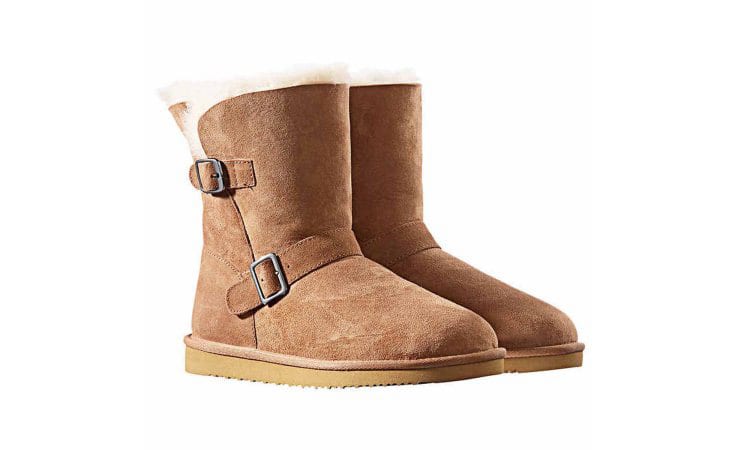 Never underestimate the strength and across-the-board quality of Costco's Kirkland brand. No matter what you're looking for, be it luggage, groceries, pet food, cookware or tequila, Kirkland probably has you covered.
Take the example of Kirkland Shearling Boots. Almost identical to UGGs, Kirkland Shearling Boots use real shearling and real sheepskin. Reading reviews on Amazon and across the web, the prevailing impression is that most buyers regret not having bought the $30 Kirkland UGG dupes sooner.
the web in general, you get the impression that some buyers have regret for not finding $30 Kirkland Boots sooner than $100 Classic UGGs.
One reviewer encapsulates the pleasant shock of Kirkland Shearling Boots: "I'm positively surprised how good the quality of these fully sheepskin boots are. They are beautiful, soft, lightweight, warm and so comfy." They go for about $20 to $40 on Amazon depending on the style.
For more ways to save on UGG boots and lookalikes, check out our article, 4 Tricks for Finding UGG Boots on Sale.
HDX Basic Toolkits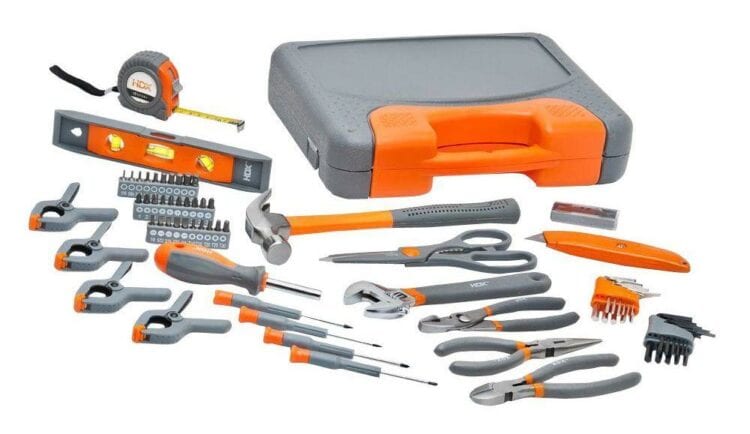 Maybe you're shipping your kid off to college and you don't want to leave them hard up for tools when their dorm desk collapses under the weight of all those expensive textbooks. Or maybe you're a home improvement dummy who can't tell a socket wrench from his elbow. The right answer for either scenario? A cheap basic toolkit that can stand the test of time.
Right now, the consensus is that the HDX Homeowner's 76-Piece Tool Kit is the gold standard for starter toolkits, and guess what? They're only $20 a pop. Even hardened tool experts voice their praise for this entry-level set. As one Home Depot shopper puts it: "Nice feel, nothing has broken or caused issues in over a year. Very impressed for around-the-house jobs. I am a professional IT in the Medical Equipment Repair business. Most HDX tools have no issues working on that type of equipment from what I've experienced. Good buy!" More than 135 out of 150 reviewers recommend it to a friend.
New York Times Company, Sweethome Reviews, rated it as the best toolkit for its value. It has a hammer, a tape measure, a screwdriver, a utility knife, and a literal treasure trove of other essentials. For comparison, this Stanley 38-Piece Homeowner's Tool Set is the same price with half the amount of tools.
Champion Sportswear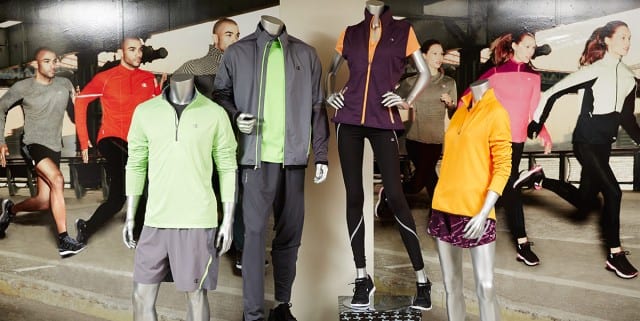 I love nothing more than breaking a nice sweat during a full-speed job, but I can't say I've ever understood the big difference between high-end sportswear and budget brands like Champion. Call me basic, but if you're a non-professional athlete, it seems to me that all workout apparel serves the same purpose. Brands that reach the pinnacle of cool, as determined by marketing clout, can jack up their prices without losing customers.
For example, these Champion Men's 10″ X-Temp Vapor Training Shorts are $15, while a pair of Nike workout shorts are $25. Can you tell the difference? The same rule applies for tees, tanks, joggers, etc. You're essentially paying for an cooler logo. We advise looking to Champion for dependable workout clothes at the lowest prices of all the big name brands.
Expensive HDMI Cables (are a LIE!)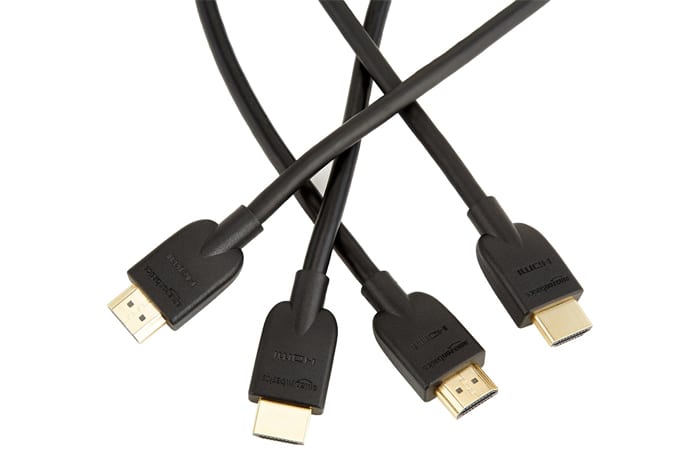 Audiophiles the world over can relate to the bizarre pricing on HDMI cables. As far as I can tell, there is no product on the planet with a wider price range in items that serve the same purpose, no matter the design. When I asked Brad's Deals' resident tech expert Michael Ahene what the difference was between a $10 HDMI cable and a $100 HDMI cable, he said, "Nothing. Nothing at all. Standard HDMI cables are all the same regardless of the price of gold-plated marketing language."
In an interview with Digital Trends, Jeff Park of HDMI Licensing LCC noted, "In terms of picture quality there's no difference. Whether you have a $100 cable or a $5 cable, if they meet the same specification requirements there should be no difference. From a technical point of view they are exactly the same." CNET also recently cleared the air in one bluntly titled article, "Why All HDMI Cables are the Same."
A Pepsi challenge is certainly in order. This 2-pack of 10-ft AmazonBasics High-Speed HDMI Cables for $9.33 received more favorable reviews than this $330 AudioQuest Carbon 10′ Cable. Can you say buyer's remorse?!
Dorco Razors
Here at Brad's Deals, we share a lot of razor and shave kit deals that are awesome. However, Dorco takes the cake for offering a steady stream of exclusives at prices so low they'll make your head spin. We've seen sets go for as little as $3 shipped, though it's full price of $7.95 is still the lowest we could find online for a seven-blade razor with two refill cartridges. 
Skip Tide Detergent (your wallet will thank you)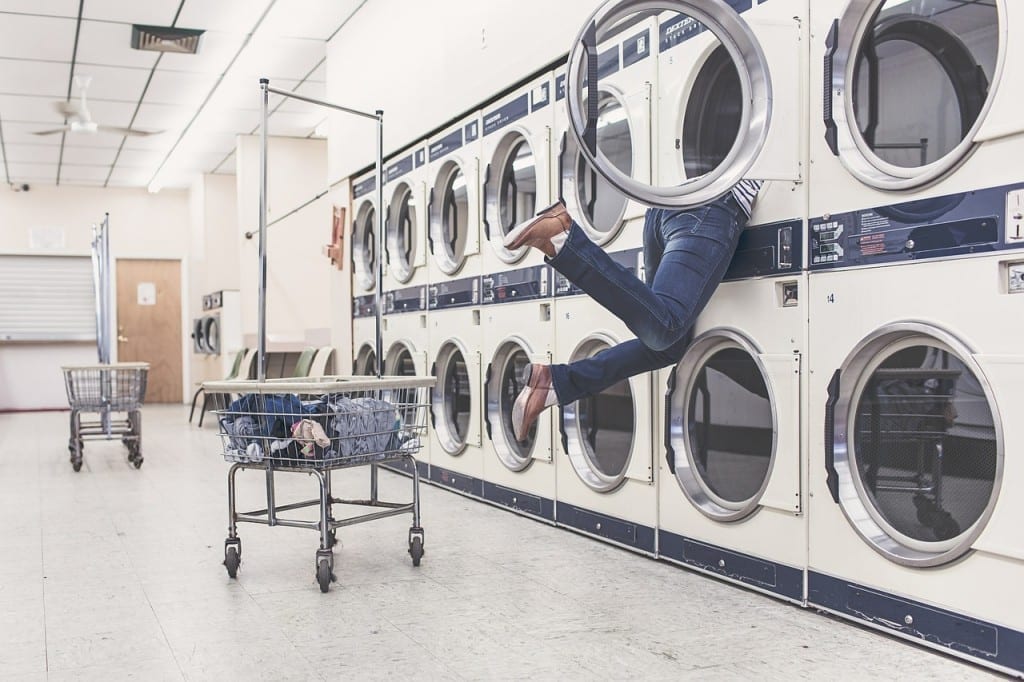 Why diss Tide, you ask? We would never! Tide is the leading brand for a reason. Their detergent is dependable and their commercials with The Gronk are second to none. But Arm & Hammer Detergent is generally cheaper than Tide and for three years running has been Amazon's best-selling detergent. It receives nearly perfect reviews at Amazon and Target. Costco's budget-friendly store brand Kirkland Ultra Clean Liquid consistently ranks high with shoppers. So the next time you're in the grocery aisle, it might just pay to skip the Tide for one of these three competing brands.
Garmin Fitness Trackers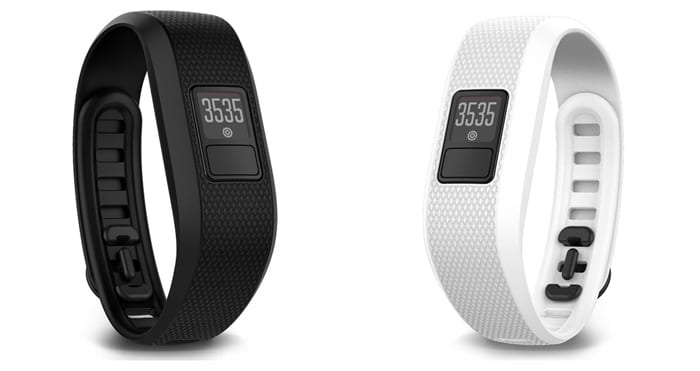 Fitbit is one of the most popular activity tracking brands on the market, but what are you actually paying for? Fitbit trackers serve essentially the same purpose as all the other trackers out there. They record your daily steps, calories burned, heart rate, sleep, distance traveled and stairs climbed AND they connect to your smartphone. Using a fitness tracker can get you closer to understanding your health and progress than ever before. Is opting for the budget brand worth your while? Signs point to yes!
Fitness enthusiast and Brad's Deals editor Candace Massari, who has tried both the Garmin and the Fitbit, said, "Garmin's battery lasts longer and it is waterproof. Only new models of Fitbits are waterproof," she said. "I've gone through two Fitbits, and my friend has a Garmin and is able to swim in the ocean. I need to get one."
Further evidence lies in the reviews. This Garmin vivofit 3 Fitness Band is $69 at Beach Camera, while this Fitbit Charge 2 is $120, almost twice as much, at Macy's. Ninety-three percent of Garmin vivofit buyers would recommend it to a friend, while only 89 percent of Fitbit Charge 2 users would do the same with their tracker. 
Which budget brands are always at the top of YOUR shopping lists? Let us know in the comments!
Related coupons: