9 Cheap Swaps & Alternatives to Expensive High-End Makeup Brands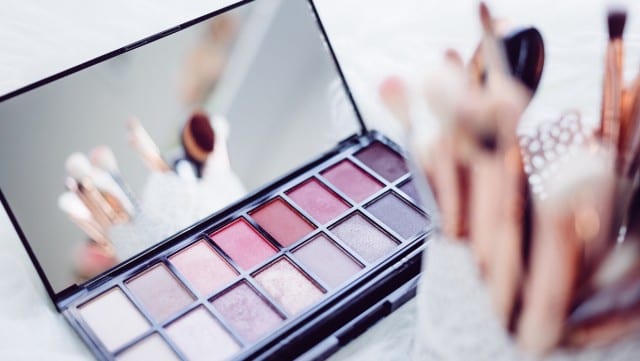 Since the day I first raided my mother's makeup bag at age 12, I've been obsessed with the stuff. The idea that I could change the way I looked depending on the occasion and my mood was a revelation, and I quickly amassed a vast collection of colorful cosmetics. 
Junior high was all about thick layers of glittery eye shadow that got stuck in my eyes and Bonnie Bell Lip Smackers (RIP) that I'd lick off moments after application. As a young, impressionable 9th grader in the early 2000s, I went through an *~eMo~* phase and spent hours every morning applying layer after layer of dark eyeliner underneath my eyes and taking dozens of angled MySpace selfies to show off my handiwork. Plumping Lip Venom was all the rage a few years later, even though it left my lips stinging and raw after just a few applications, and in college I discovered the magic of lipstick and foundation and spent a few rocky years with red teeth and a ghost-white face.
I hit my cosmetic stride while working at a salon after college, and once I knew how to expertly apply makeup, I started investing the good stuff: AVEDA hair products, MAC lipstick, Benefit mascara… Pretty soon I was way spending too much money I didn't have on brand-name beauty products. I looked like a million bucks, but I couldn't say the same for my bank account.
Luckily for my dwindling finances, I finally discovered what my more thrifty friends had been telling me for years – lots of drugstore makeup is just as good (or better!) than the high-end stuff. Seriously!
With a few digs through my makeup bag and lots of help from Brad's Deals beauty editor Casey Runyan, I compiled a list of quality drugstore alternatives to expensive brand-name beauty products. Enjoy!
Caroline's Swaps: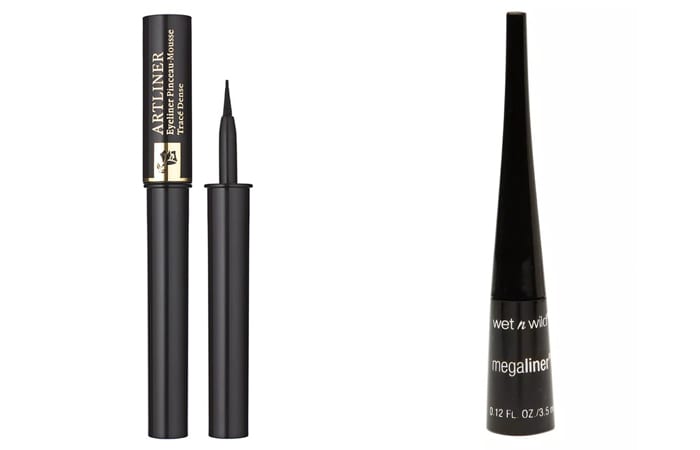 I've been rocking a thick cat-eye since my senior year of high school, and over the years I've tried a variety of different liquid liners to achieve the look. While I love Lancome Precision Point Eyeliner for it's easy-to-use minibrush and long-lasting style, it was always hard for me to justify shelling out $30.50 for it every few months. When I forgot my makeup bag on a visit to my home town a few years ago, I grabbed up this Wet N' Wild liner at Walgreens to tide me over and it turned out to be the best $3.19 I've ever spent! Just like the Lancome liner, it's easy to apply, stays on all day, and, given how small the bottle is, it lasts a freakishly long time. Save yourself $30.50, seriously. No one will notice the difference.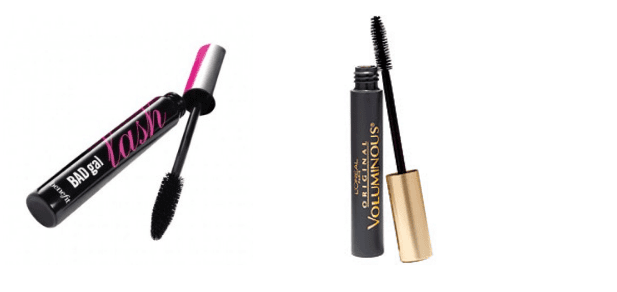 I've got long eyelashes, but they're so blonde they look non-existent without a thick coat of mascara. I've tried pretty much every kind under the sun, and for a while my go-to was Benefit's BADgal Lash, which thickened my wispy Nordic lashes without clumping and stayed on all day smudge-free. Then I discovered L'Oreal Paris Voluminous Mascara, which does the EXACT same thing at a fraction of the cost. A bottle of this stuff also lasts way longer than its more expensive counterpart, which I noticed dried out rather quickly. I've been exclusively using L'Oreal for about 6 years now, and I have no plans of stopping any time soon.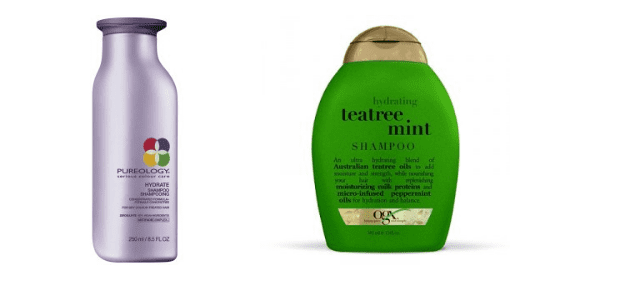 Both Pureology and OGX are sulfate-free, use "all natural" ingredients (although anyone who knows about labeling  in this country knows "all natural" can literally mean anything), and have a scalp-tingling feel and a minty-fresh smell. I absolutely adore every kind of OGX shampoo and conditioner, for both their outstanding scents and the way my hair feels after I use 'em. Pureology is great, but is it worth $28.50? My answer is a resounding no.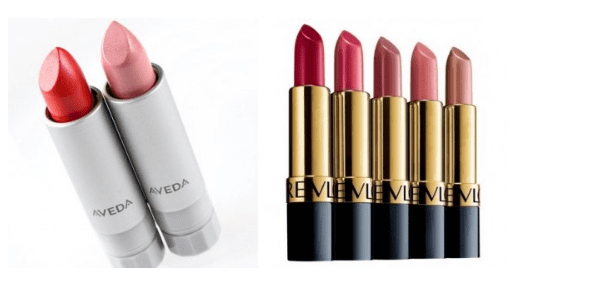 During my time as a receptionist at an AVEDA salon, I developed an unhealthy obsession with their Nourish-Mint lipstick. But even at the height of my passion, I would readily admit that although I enjoyed the minty-fresh flavor of the stuff, it wasn't exactly long-lasting. I'd find myself applying a new coat every hour, and at $18 a pop, it wasn't exactly cheap to replace. When I ran out of Wild Fuchsia for the 3rd time, my friend Brittany suggested I try REVLON's Cherry Blossom instead. While it's not deliciously minty like its AVEDA counterpart, REVLON Super Lustrous Lipstick comes in a much wider variety of colors and stays put for a lot longer. Plus–the price is right.
Casey's Swaps: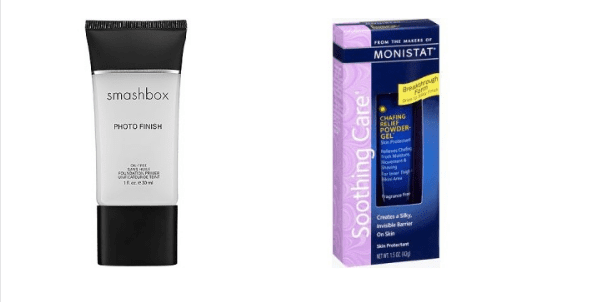 The key ingredient for most high-end makeup primers is Dimethicone, which gives skin a smooth texture and helps those with normal, oily, or combination skin achieve a semi-matte finish when foundation is applied over it. Monistat Chafing Relief has the same ingredient and does the same thing at a fraction of the price.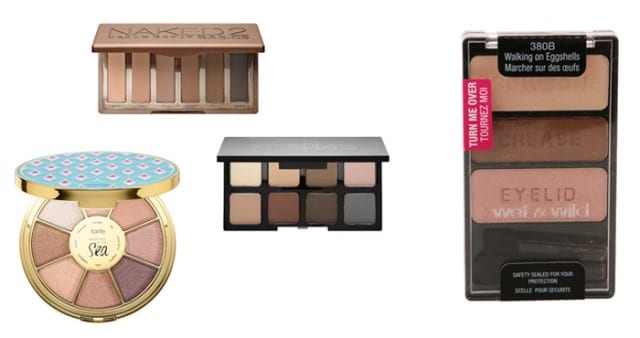 I'd long been a believer that only pricey eye shadows have the color payout and finely-milled texture that makes for beautiful application. The Wet 'n Wild Color Icon shadows proved me wrong. I have a vanity full of eye shadows from Smashbox, Urban Decay, Too Faced and more, and on many days, I find myself going for the Wet 'n Wild.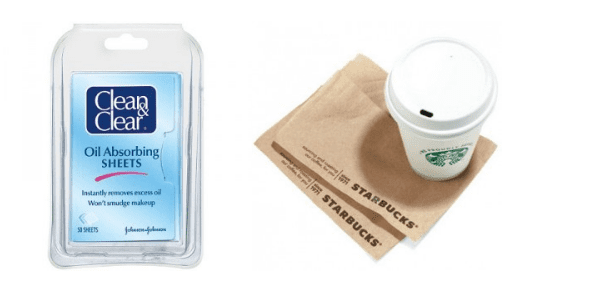 The next time you are at a Starbucks, grab a few spare napkins and use them in place of your normal blotting paper. They do an outstanding job of de-shining areas prone to mid-day oiliness and the price can't be beat. Cut them down to size and store in a cleaned out compact or business card holder and they will be there when you need them!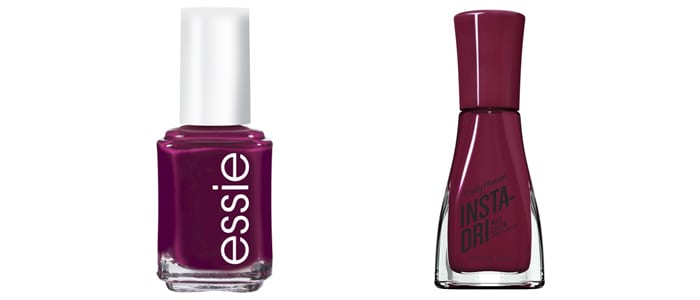 In search of the perfect plum polish that dries fast and stays chip-free for days? Sally Hansen's Just in Wine is on par with similar shades from pricier brands, and the price can't be beat.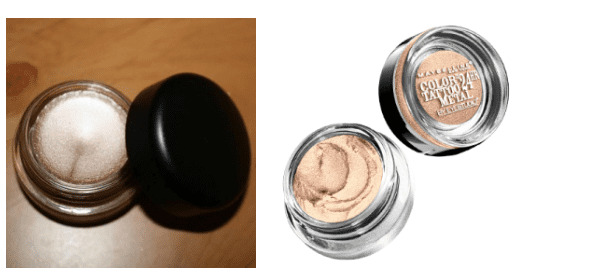 This is one of those have-to-see-it-to-believe-it swaps. The color selection is different, but both MAC Paint Pots and Maybelline Color Tattoo offer easy-to-blend color that lasts and can be used as a base for powder eye shadows. The biggest difference is in the price. Betcha can't buy just one.
What are your go-to drugstore brands?
Related coupons: